In the ever-evolving landscape of the hospitality industry, a long-standing battle for supremacy has raged since the late 1990s, when Online Travel Agencies (OTAs) emerged onto the scene. Over the years, these OTAs have become dominant forces in the realm of hotel bookings, leaving hoteliers pondering the age-old question: How can they find the perfect balance between OTA bookings and direct bookings?
Then came the pandemic, leaving hoteliers facing new uncertainties. The complex interplay of staffing shortages, volatile inflation rates, and the waning popularity and effectiveness of third-party cookies has added fresh challenges to the age-old question of how best to manage these two booking avenues.
Also Read: Why Traditional Travel Agencies Still Reign Supreme In Vacation Planning
In this column, we delve into the intricate dynamics of OTAs and direct bookings, dissecting their merits and demerits in the context of today's dynamic marketplace, equipping you with insights to make informed decisions for your hospitality business.
The Current State of OTAs and Direct Bookings
The pandemic, without a doubt, has reshaped the way travellers book accommodations. In the pre-pandemic era, OTAs held the lion's share of the booking market. However, recent studies indicate a significant shift in this scenario. While the reliance on OTA bookings by hotels has remained somewhat stable since 2019, hotel direct bookings have experienced a notable increase.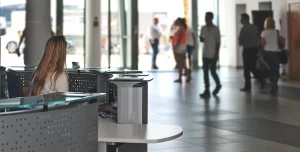 Today's travellers are increasingly opting to book directly with hotels, enticed by promises of discounts, perks, and complimentary offerings that make this choice appealing. The ability to engage directly with a hotel and ensure their unique needs are met plays an important role in this decision-making process.
Also Read: 20 Amazing Travel Hacks For Globetrotters
However, the issue of understaffing in the hospitality sector poses a notable hurdle for hotels. With travel making a comeback, hotels are grappling with the challenge of hiring and training sufficient staff to handle the influx of direct bookings while upholding a high standard of personalized service. In this situation, technology and automation appear as promising solutions.
The Role of Technology and Automation
Leveraging the right tools grants you greater control over first-party guest data, streamlining guest service and enabling targeted marketing efforts to drive direct bookings. Modern technologies empower hotels to segment guests based on various criteria, allowing for the seamless automation of customized campaigns and upselling opportunities to boost direct revenue.
Furthermore, advanced communication solutions seamlessly integrate with Customer Relationship Management (CRM) systems, facilitate personalized communication. This ensures that hotel staff can maintain a cohesive and personalized guest experience as interactions shift from email to text to voice.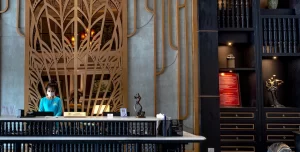 The Battle: OTAs vs Direct Bookings
Both OTAs and direct bookings share the common goal of filling rooms, but their methods and impacts on profitability differ significantly.
Benefits of OTAs
Broader Reach: OTAs have extensive marketing reach and a well-established customer base, giving hotels access to a larger audience.
Increased Exposure: Listing on OTAs can enhance visibility, particularly for smaller establishments or those located in remote areas.
Also Read: Travel Insurance: Your Key To Blissful Explorations
Brand Recognition: OTAs function as an online brochure for your property. Partnering with well-known OTAs can boost brand recognition and traveller trust.
Simplifies Booking: OTAs offer a streamlined, 24/7 mobile-friendly booking process.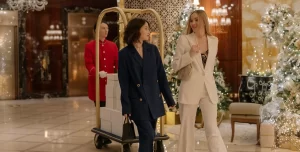 Drawbacks of OTAs
High Commission Fees: OTAs typically charge heavy commission fees, which can eat into a hotel's profit margins.
Lack of Control: Hotels may have limited control over their brand image and customer experience on OTA platforms.
Competitive Pricing: OTA listings often compel hotels to offer competitive pricing, which can sometimes exert pressure on rates and profitability.
Dependency: Over-reliance on OTAs can result in less focus on direct bookings, reducing customer loyalty and long-term profitability.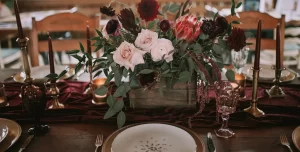 Benefits of Direct Bookings
Higher Profit Margins: Direct bookings eliminate the need for OTA commission fees, allowing hotels to maximize their profits.
Comprehensive Guest Data: Direct bookings provide hotels with valuable customer data, enabling better targeting and personalized marketing strategies.
Also Read: 7 Must-Know Tips For Enjoying Your Caravan Life To The Fullest
Brand Control: Hotels have complete control over their brand image and customer experience, fostering brand loyalty and repeat business.
Upselling Opportunities: With direct bookings, hotels can explore upselling options and increase revenue through personalized offers.
Drawbacks of Direct Bookings
In all honesty, there really aren't any drawbacks. However, there are certain limitations.
Limitations of Relying Solely on Direct Bookings
Limited Reach: Relying solely on direct bookings may limit the exposure of a hotel, particularly to new and potential customers.
Marketing Costs: Hotels need to invest in marketing efforts to drive direct bookings, which can be costly and time-consuming.
Booking Complexity: Managing direct bookings requires a robust booking engine and integrated systems to ensure a smooth and user-friendly process.
Brand Recognition: Establishing brand recognition and trust may be more challenging for independent hotels without the marketing muscle of OTAs.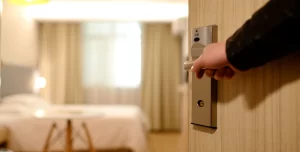 The Winner
When all is said and done. In the battle between OTAs and Direct Bookings, declaring an outright winner is a difficult task, as the choice hinges on the specific circumstances and priorities of each hotel or hospitality business. Many hotels adopt a hybrid approach, leveraging both OTAs and Direct Bookings to maximize their reach and profitability while maintaining control over their brand and customer experience.
Finding the Balance: A Hybrid Approach
OTAs are here to stay, and finding the right balance is essential. OTAs provide valuable exposure, so treat them as an extension of your brand. Use technology to capture guest data for future marketing. Here are some strategies to consider:
Leverage OTAs as a Marketing Channel: Partner with select OTAs that align with your target audience and objectives. Use OTAs as a marketing tool to increase brand exposure and reach.
Also Read: Ready To Travel The World? Don't Forget These Weird Travel Rules
Offer Direct Booking Incentives: Offer exclusive benefits and incentives to encourage direct bookings. This could include perks such as discounted rates, loyalty rewards, room upgrades, or complimentary amenities.
Invest in Booking Technology: Implement an intuitive and user-friendly online booking engine on your hotel website. Streamline the direct booking process, making it seamless and convenient for guests.
Create Compelling Direct Booking Campaigns: Develop targeted marketing campaigns to promote direct bookings. Utilize customer data to personalize offers and engage with guests through email marketing, social media, and other channels.
Focus on Guest Experience: Deliver exceptional guest experiences to foster loyalty and encourage direct bookings. Provide personalized services, engage with guests throughout their stay, and encourage feedback to continuously improve your offerings.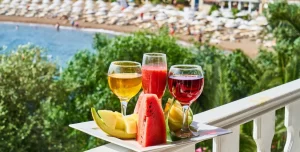 Discovering the sweet spot between OTA and direct hotel bookings remains a perpetual puzzle for hoteliers. A hybrid approach, utilizing both channels, is the key to success. By implementing the strategies outlined here, hoteliers can effectively navigate the evolving marketplace and achieve desired results for their business.