Delhi: The UAE has recently announced a change to their travel guidelines that will impact passengers with only a single name on their passport. According to the new guidelines, these passengers will not be allowed to travel to or from the UAE. This change applies to both first and last names, so passengers will need to have both names listed on their passport in order to be allowed into the country.
This change will affect a small number of people, as single names are uncommon but it is important to be aware of if you are planning to travel to the UAE. If you have a single name on your passport, you will need to get a new passport before you can travel to or from the UAE.
Also read: International Tourism To Reach 65% Of Pre-Pandemic Levels
The single name requirement does not apply to those who have a residence permit or employment visa; however, the single name must be updated on the passport as both the first and last name.
Located southeast of the Arabian Peninsula, the United Arab Emirates (UAE) border Saudi Arabia and Oman. UAE is one of the world's wealthiest countries and consists of seven emirates – Abu Dhabi, Dubai, Sharjah, Ajman, Umm Al-Quwain, Fujairah, and Ras Al Khaimah.
New travel rules to fly in/out of UAE
The new rule requiring passengers with visiting visas or visas on arrival to declare both their first and last names on their passports has created panic among many passengers. The rule, which took effect on Monday, has now been amended.
However, the amended rule still requires passengers to declare their full name, which has caused confusion and concern among many travelers. Some travellers with only one name on their passports were reportedly barred from entering the UAE.
This policy applies to all passport holders, regardless of nationality or citizenship. If you have a single-word name, you will not be granted entry into the UAE. This includes names such as 'Linda', 'Ali', or 'Amit'. If you have a hyphenated name, such as 'Mary-Kate' or 'Tom- Cruise', you will also be considered an INAD and will not be granted entry.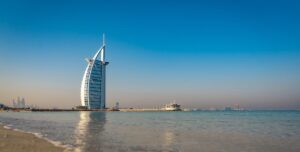 The traveller will no longer be able to enter only one name on his passport, such as 'Arun', in either the 'given name' or 'surname' columns.
However, a name like 'Arun Kumar' would work well. In this instance, you may enter the name 'Arun Kumar' as the given name, as the surname, or 'Arun' as the given name and 'Kumar' as the surname. It is acceptable to use these formats.
Also read: Best Offbeat Winter Destinations In Himachal Pradesh
Khaleej Times reports that several Indian citizens with only one name on their passports have already been denied from flying out.
If you have a passport with both first and second names written in the first name column or the second name column, don't worry – you will still be able to travel. This will be considered as a clerical error.
On the other hand, a passenger who has a single name on the passport and whose visa mentions the father's name or family name on the second page is allowed to enter.
Indian Consulate General in Dubai tweeted that passengers with only one name will be allowed entry if they have the name of their father or family on the second page of their passports.
This rule, however, only applies to individuals holding a visiting visa, a visa on arrival, an employment visa, or a temporary visa. Citizens of India who have resident cards from the UAE are exempted from observing the rule.
The amendments
The amended guidelines state that if the second page of a passport contains the name of the father or family, passengers with only one name will be allowed entry.
Passengers with only one name can also apply for visas on arrival if the second page contains their father's or family name.
Airlines Advisories
On Monday, Air India released a notification stating that any passport holder with a single name will not be allowed to enter the UAE. This decision has been made in light of the UAE's revised travel policy, which requires all visitors to have a surname in order to obtain a visa.
This statement from Indigo Airlines refers to a change in the entry requirements for the United Arab Emirates. "Effective November 21, 2022, passengers with only one name on their passports will not be allowed to enter or leave the UAE. This change is in line with the instructions of the UAE government," reads the statement.
Also read: These Are Five Best Ski Towns In The World
While the new rules take effect immediately, travel agents are encouraging customers to wait for further information before applying for a visa or changing their existing documents.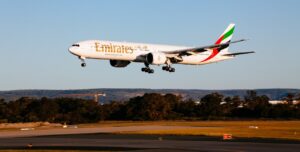 IATA's position on passport names
In order to implement the new rule, the UAE government relied on the convention of writing the name specified in part 3.4 of the International Civil Aviation Organisation (ICAO).
The ICAO defines the name of the holder in two parts: the primary identifier and the secondary identifier. It is the responsibility of the issuing State or organization to determine which part of the name is the primary identifier.
Names can be family names, maiden names, married names, main names, surnames, and in some cases, the entire name if it cannot be broken up into two parts. VIZ must contain this primary identifier.
It is recommended to use upper-case characters, except for prefixes like "von," "Mc" or "de la," in which case a mixture of upper- and lower-case letters is appropriate."
In general, International Civil Aviation Organization recommends using upper-case characters throughout. If only a single field is used for the name, the secondary identifier must be separated from the primary identifier with a comma (,). Multi-field entries do not require a comma.
An Agency of the United Nations, the International Civil Aviation Organization coordinates the principles and techniques of international air navigation, ensuring safety and growth in the industry.