Travelling is honestly one of the best things in life, but we all know it can have its fair share of surprises and risks. And that's where travel insurance comes in and saves the day!
No matter if you're just off for a quick weekend getaway or going on a grand international adventure, having travel insurance is like having a reassuring guardian angel by your side.
What is Travel Insurance?
Travel insurance is a type of insurance policy specifically designed to cover the risks and unforeseen events that can occur while you're travelling.
Think of it as your safety net, covering things like trip cancellations or interruptions, medical emergencies, lost or stolen belongings, and all those travel-related mishaps that no one wants to deal with.
The extent of coverage and benefits provided naturally vary based on the policy and the insurance provider in question. But the bottom line is this: travel insurance is your ultimate ticket to peace of mind and financial protection.
Why Do You Need Travel Insurance?
Protection Against Trip Cancellations and Delays
Have you ever experienced the frustration of having a flight cancelled or delayed, resulting in missed connections or even missing out on your vacation entirely? With travel insurance, you can have sense of security knowing that you are protected against such inconveniences.
Whether it's due to extreme weather conditions, natural disasters, or unforeseen circumstances, travel insurance can reimburse you for any expenses incurred due to trip cancellations or delays.
Coverage for Medical Emergencies
Accidents and illnesses can happen anytime and anywhere, even during your dream vacation. While you may have health insurance in your home country, it might not cover medical expenses overseas. Medical treatments in foreign countries can be expensive, leaving you financially burdened.
Also read: 7 Must-Know Tips For Enjoying Your Caravan Life To The Fullest
Travel insurance gives you the freedom to get the medical help you need while you're away, without fretting over the hefty bills. It takes care of hospitalization, emergency medical evacuation, and even the repatriation of remains if needed, ensuring comfort and security for both you and your loved ones.
Loss or Theft of Belongings
Imagine arriving at your destination, only to discover that your luggage has been lost or stolen. It can be a nightmare, especially if you have important personal belongings or valuable items inside.
Travel insurance can offer compensation for lost, stolen, or damaged baggage, ensuring that you can replace your essentials and continue enjoying your trip.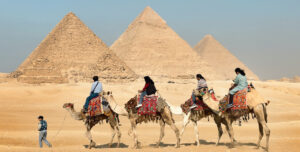 Additionally, some policies also cover items such as passports, travel documents, and electronic devices, minimising the inconvenience caused by their loss or theft.
Assistance in Emergency Situations
Facing an emergency situation in an unfamiliar place can be overwhelming and stressful. Travel insurance often includes 24/7 emergency assistance services, providing immediate support during unexpected events.
Also read: Sailing Away On Your Dreamy Cruise Vacation? Check Out Our Helpful Checklist
Be it aiding in locating the closest medical facility, arranging for emergency transportation, or obtaining legal advice, these services can be a lifeline when you are far from home.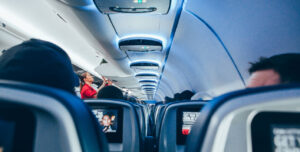 Financial Protection Against Interruptions
While it may not be pleasant to consider, unforeseen circumstances can force you to cut short your trip. No matter, it's a personal emergency, a natural disaster, or political unrest, travel insurance can help protect your investment by reimbursing you for the unused portion of your trip. This financial safety net allows you to focus on the situation at hand, knowing that you won't suffer a significant loss.
Types of Travel Insurance
Basic Travel Insurance
Basic travel insurance covers essential elements such as trip cancellation, trip interruption, baggage loss, and medical emergencies. It is suitable for individuals who want a cost-effective option that provides basic protection during their travels.
However, keep in mind that the coverage limits and benefits may vary depending on the policy and insurance provider you choose.
Also read: Here's Why Dubai Should Definitely Be On Your Travel Bucket List
Comprehensive Travel Insurance
Comprehensive travel insurance offers a higher level of coverage and includes additional benefits such as emergency evacuation, accidental death, and repatriation of remains.
It provides more extensive protection and is recommended for travellers engaging in adventurous activities or visiting remote locations. Comprehensive insurance ensures that you are prepared for any situation that may arise during your travels.
Specialized Travel Insurance
If you have unique travel needs, specialized travel insurance plans are available to cater to specific situations. These plans may include coverage for sports activities, pre-existing medical conditions, or high-risk destinations. By opting for specialized travel insurance, you can customize your coverage to meet your individual requirements.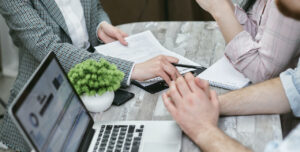 How to Choose the Right Travel Insurance
Now that you understand the importance of travel insurance, it is essential to choose the right policy that suits your needs. Consider the following factors when selecting your coverage:
Coverage Options
Different travel insurance plans offer varying levels of coverage. Assess your travel itinerary and select a policy that includes coverage for trip cancellations, medical emergencies, baggage loss, and other potential risks based on your preferences and specific needs.
Also read: Get Ready For An Exciting Road Trip With These Stress-Busting Tips
Pre-Existing Medical Conditions
If, by any chance, you have any pre-existing medical conditions, it is important to openly communicate them to the insurance provider.
Please remember that certain policies might not provide coverage for these conditions, or they may come with an extra cost. By openly sharing your medical history, you ensure that you receive the proper protection that you need.
Duration and Frequency of Travel
Take into consideration your travel habits when deciding between a single-trip policy or an annual multi-trip policy. If you often engage in numerous trips throughout the year, an annual policy may offer better cost-effectiveness and convenience.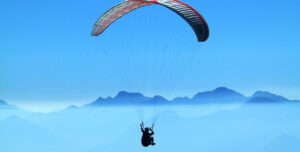 Adventure sports coverage
If you're an adventure enthusiast seeking adrenaline-pumping experiences during your travels, travel insurance becomes even more crucial.
Activities like bungee jumping, scuba diving, and hiking in remote locations come with inherent risks. Having adequate travel insurance coverage ensures that you are protected in the event of accidents or injuries during these activities.
Compare Policies
With numerous insurance providers in the market, it's crucial to compare different policies to find the one that offers the best value for your money. Look for coverage limits, exclusions, deductibles, and the reputation of the provider.
A comprehensive understanding of the policy will allow you to make an informed decision and choose the right travel insurance plan.
Also read: Indians Are The Second Most Confident Travellers In Asia-Pacific
Read the Fine Print
Before purchasing any travel insurance policy, carefully read the terms and conditions. Pay attention to exclusions, deductibles, claim procedures, and any applicable limits or restrictions. Understanding the fine print will help avoid any surprises or misunderstandings when you need to make a claim.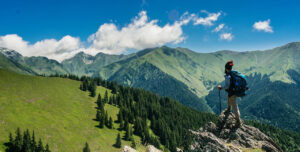 How to Make a Claim
What steps do you need to take when making a travel insurance claim?
1. Contact your insurance provider as soon as possible to inform them of the situation and obtain guidance on how to proceed with your claim.
2. Gather all necessary documentation, including medical certificates, police reports (in case of theft), or receipts for expenses incurred.
3. Fill out any claim forms provided by your insurance company, ensuring that you provide accurate and detailed information.
4. Submit your claim along with the supporting documentation within the designated timeframe specified by your insurance provider.
5. Follow up with your insurance company if you don't receive a response within the expected timeframe.
Tips for Maximizing Your Travel Insurance
How can you make the most of your travel insurance?
1. Read the policy thoroughly to understand the coverage and exclusions.
2. Familiarize yourself with the claims process and keep contact information readily available.
3. Keep all receipts and documentation related to your trip, as they may be required when making a claim.
4. Notify your insurance provider of any changes to your travel plans or circumstances that may affect your coverage.
5. Ensure you have a copy of your policy and emergency contact information with you at all times during your trip.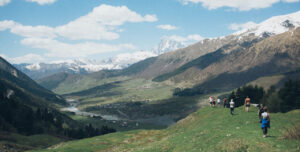 Is Travel Insurance Worth It?
You might be wondering if travel insurance is really worth the investment. The answer depends on various factors such as your destination, the duration of your trip, the activities you plan to engage in, and your overall risk tolerance. While it is an additional expense, the benefits and assurance it provides outweigh the cost in many cases.
Considering the potential financial loss from trip cancellations, medical emergencies, or lost belongings, travel insurance can save you from a significant financial burden. It ensures that you can travel with confidence, knowing that you're protected against unforeseen events that could otherwise ruin your trip and leave you with hefty expenses.