Dharamshala: The scenic landscape of Bir-Billing is set to become the epicenter of the paragliding community as it gears up to host the International Paragliding Championship from October 26 to November 2.
Over 300 skilled pilots from foreign and domestic backgrounds are expected to take to the skies of the Kangra valley. The championship promises to be a thrilling spectacle of paragliding expertise.
Uncertainty loomed over the championship earlier, but Chief Minister Sukhvinder Singh Sukhu has granted his approval, and the dates are now finalized. The Bir Billing Paragliding Association (BPA), in collaboration with the State Tourism Department, is organizing this event and has secured the necessary clearances from various regulatory bodies.
Also Read: Top 5 Paragliding Spots In India
Official sources have confirmed that the Paragliding World Cup Association (PWCA), headquartered in Paris, has added the championship to its prestigious global calendar of adventurous events. This recognition further enhances the reputation of the championship and highlights the international appeal of Bir-Billing as a paragliding destination.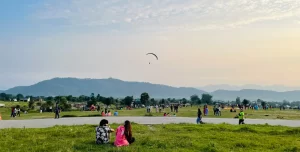 Anurag Sharma, President of the BPA, shared exciting news that the Chief Minister will grace the closing ceremony as the chief guest on November 2.
Global participation, with 170 pilots from 27 countries, including women, has already been confirmed, and registration remains open until October 25. Comprehensive registration details and fee information can be found on the BPA website.
Also Read: The 5 Best Offbeat Destinations To Visit In Himachal This Winter
To add an extra layer of excitement, the organizers have planned the first-ever Bir-Billing carnival to coincide with the paragliding championship. This carnival will offer participants and spectators a vibrant experience, showcasing the rich culture and traditions of the region.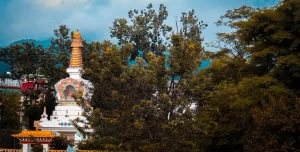 Nipun Jindal, the Deputy Commissioner of Kangra, recognizes the potential impact that the International Paragliding Championship may have on the local tourism industry. Jindal said this championship, being an international affair, will attract a global audience and aid in the revival of the currently beleaguered tourism sector in the region, which has been badly affected by recent flash floods.
Also Read: Chitkul Crowned India's Best Tourism Village Of The Year
He also reassured the unwavering support of the state government for the Bir Billing Paragliding Association (BPA) and the Tourism Department in hosting this event.
Ensuring the safety and security of participants is a top priority for the Himachal Government. No pilot will be allowed to participate without proper documentation, and a dedicated team of experts will review all pilot documents. Insurance coverage is mandatory for all participants.
Additionally, strict adherence to takeoff and landing schedules will be enforced to prevent mishaps.