When exploring new territories, it's crucial to respect the local laws and customs. Avoid any trouble by educating yourself beforehand. Check out our selection of surprising and unusual laws before you go abroad. From no chewing gum to no heels, you won't believe what's on this list.
Check out these strange travel rules from around the globe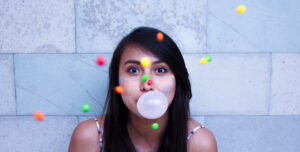 Don't get caught chewing gum in Singapore
Heads up if you're planning a trip to Singapore – chewing gum is a no-no unless you've got a legit medical reason. Plus, you'll also get slapped with a fine for spitting or littering. Just keep those streets clean and your breath minty fresh!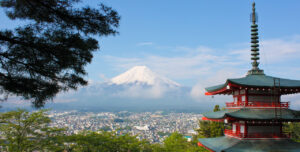 Thinking of bringing Codeine to Japan? Think twice
Japan has strict laws against Codeine. This means that you cannot possess or use any medication that includes Codeine, like pain relievers or Vicks inhalers. If you're caught breaking this law, you could face detention or even be deported.
Don't break the law in San Francisco by feeding pigeons
You can't feed pigeons in San Francisco. It's against the law and they're often referred to as 'rats of the sky' due to their large population being seen as a health risk by authorities. So, best to leave them be and enjoy the city in other ways!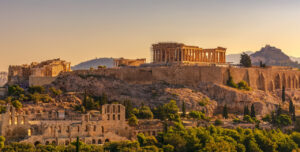 When in Greece, avoid heels
Leave the heels at home when visiting historic sites in Greece and soon, Italy too. It's not because they have anything against fancy footwear, but to protect these amazing monuments from damage. Opt for comfy sneakers or sandals instead and take in the breathtaking views without any damage.
Also read: 10 Essential Tips For Safe And Thrilling Adventure Sports This Summer
Stepping on the Thai currency can land you in jail
In Thailand, it is considered a criminal offense to step on the country's currency as it bears the images of the highly revered King. This is regarded as an act of disrespect towards His Majesty, and thus, not acceptable in Thai culture.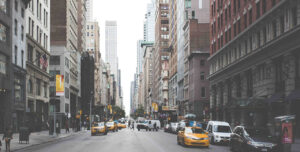 Honking can be annoying, but it's more than just noise in NYC
Honking is strictly prohibited in the city of New York. Violators may face a fine of $350, therefore drivers should exercise caution while navigating the city.
Heading to Barbados? Leave your camouflage behind
While you're packing for your trip to Barbados, do note that it's best to leave your camouflage clothing at home. The island has a strict rule against wearing any form of camouflage attire, even for little ones.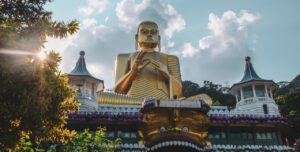 Avoid taking selfies with Buddha in Sri Lanka
When in Sri Lanka, avoid taking selfies with Buddha statues where your back is facing the divine figure – it's considered a serious offense. It is important to treat Buddhist images and symbols with utmost respect as any form of disrespect is taken very seriously in Sri Lank.
Due to cultural sensitivity, displaying tattoos of Buddha may result in deportation or being denied entry into the country.
Also read: Get Ready For An Exciting Road Trip With These Stress-Busting Tips
Keep the romance private in Dubai
Kissing in Dubai? Keep it private or you might regret it. Dubai has strict decency rules. Public displays of affection can end up with you in jail. So hold hands and keep the romance for behind closed doors.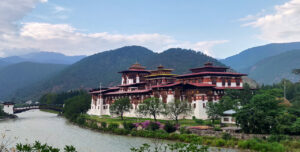 Say No to tobacco in Bhutan
Bhutan, a beautiful country known for its pristine mountain air, has implemented one of the strictest anti-tobacco laws in the world. In an effort to preserve the purity of their surroundings, the country has ruled it illegal to bring any tobacco products into the country. Additionally, smoking and selling cigarettes is prohibited.