As the crisp autumn breeze sweeps through the majestic valleys of Himachal Pradesh, a storm of concern is growing among hoteliers, tour operators, and all those who depend on tourism for their livelihoods. The cause of this apprehension is the entry tax recently imposed by the Himachal Pradesh Transport Department on tourist vehicles, a move that threatens to cast a shadow on the vibrant tourism industry of the state.
The new tax, imposed just this September, mandates that all tourist buses, tempo travellers, and similar vehicles registered in other states entering Himachal Pradesh must pay an additional charge of Rs 5,000 per day. This tax applies even to vehicles carrying All India Tourist Permits (AITP), a rule that has faced resistance from tourism operators.
Also Read: OTAs Or Direct Bookings: Which Pathway Is Right For Your Hotel?
While the government defends this move as a mean to generate much-needed revenue, the consequences for the tourism sector are already becoming painfully clear as it threatens to deter tourists from choosing Himachal Pradesh as their destination.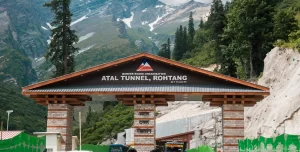 Notably, the impact of this tax is poised to be felt most acutely in the states of Gujarat, West Bengal, and Maharashtra, whose residents have been frequent visitors to Himachal Pradesh. Many of these tourists arrive by train in Ambala or Chandigarh and then hire tempo travellers or tourist buses to explore the beautiful landscapes of Himachal. The imposition of this tax has made it financially unviable for tour operators to bring travellers from these states.
The repercussions of this decision are not limited to the transport industry alone. The tourism sector is an intricate web, and every thread matters. The occupancy rates of hotels in Himachal Pradesh rely heavily on these tourists who utilize tourist buses and tempo travellers. With their numbers dwindling, the jobs of many in the hotel and hospitality business are now at risk.
Also Read: Why Traditional Travel Agencies Still Reign Supreme In Vacation Planning
The discontentment triggered by this tax has spilled over into protests in several states, including Punjab, Haryana, and Chandigarh. Taxi operators from these regions are demanding a revision in the tax system, emphasizing its detrimental impact on their financial stability.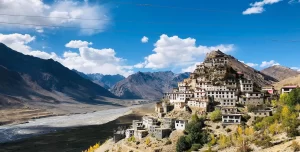 The timing of this tax could not be worse for the Himachal Pradesh tourism industry. Since the outbreak of the COVID-19 pandemic, tourism has been a rollercoaster ride of uncertainty and hardship.
There were glimmers of hope in the first quarter of 2023, but the monsoon season unleashed devastation on the state, further hampering the industry's revival. Now, with this entry tax in place, the road to recovery seems more treacherous than ever.
Also Read: Natural Farming Can Give New Footing To Tourism In Himachal Pradesh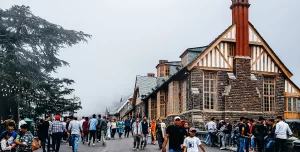 Deputy Chief Minister Mukesh Agnihotri, who also oversees the Transport portfolio, said on September 6th that luxury buses registered in other states operating in Himachal Pradesh without proper permissions would be subject to a daily charge of INR 5,000 starting from September 1st. This measure, he argued, is aimed at bolstering state revenue.
However, the application of the entry tax to vehicles registered under All India Tourism Permits (AITP) has raised eyebrows. Despite advisories from the Centre urging state governments not to impose such charges on AITP-registered vehicles, Agnihotri maintains that states retain certain rights in this matter.
Also Read: An Exciting Guide To The Most Extreme Places Of Earth
As the government stands firm in its stance, it is imperative to strike a balance between revenue generation and ensuring that Himachal Pradesh remains a welcoming destination for tourists.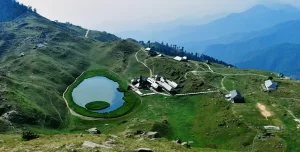 While generating income and curbing illegal business practices are undoubtedly important, it should not come at the expense of an already vulnerable industry. Instead, the government must actively explore alternative methods for financial sustainability and devise effective means to curtail the operation of unauthorized vehicles. Also, the state government should reconsider its stance on AITP-registered vehicles and align its policies with the recommendations of the central government.
Crucially, these strategies should be implemented in a manner that does not discourage visitors from experiencing the awe-inspiring beauty of this state.