In an age where technology has redefined the way we plan and book our holidays, traditional travel companies may seem less important. However, they remain an invaluable and reliable resource for travellers seeking a seamless and enriching journey.
As we delve into the reasons behind the sustained relevance of travel companies in today's world of online booking options, we encourage you to consider the significant benefits they provide.
10 Reasons Travel Agencies Make Vacation Planning a Breeze
Planning a vacation should be the exciting prelude to your adventure, but the sheer volume of choices and decisions in today's digital age can often turn it into a daunting task. Thankfully, travel agencies have mastered the art of making vacation planning not just manageable but truly enjoyable.
Here are the top 10 reasons why travel agencies are the ultimate solution for making your vacation arrangements an absolute breeze. Say goodbye to stress and hello to seamless adventures!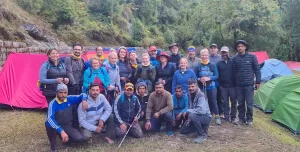 1. Personalized Expertise
The foundation of an unforgettable journey is careful planning. Travel companies employ experts who have a deep understanding of destinations, accommodations, and local attractions.
Their advice and recommendations are carefully tailored to your preferences, ensuring that each aspect of your trip seamlessly aligns with your desires.
Also read: 20 Amazing Travel Hacks For Globetrotters
2. Time Efficiency
Vacation planning can often be a time-consuming endeavor, especially when confronted with a multitude of online choices. Travel companies simplify this process by presenting you with carefully curated options that match your interests and budget. This not only saves you time but also alleviates the stress of information overload.
3. Customization, Not Compromise
Online booking portals may promote a one-size-fits-all approach, but travel companies excel at customization. They collaborate closely with you to craft an itinerary that reflects your individual desires and requirements. Your dream vacation isn't sacrificed; it's thoughtfully brought to fruition.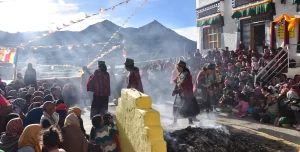 4. Privilege to Unique Experiences
Over the years, travel companies have cultivated strong relationships with local associates, hotels, and tour operators. These connections provide them with the opportunity to offer exceptional experiences, upgrades, and amenities that are often beyond the reach of individual travellers or those who book online.
Also read: The 5 Best Offbeat Destinations To Visit In Himachal This Winter
5. Assurance in Uncertainty
Undoubtedly, travelling comes with its fair share of uncertainty and possibility for disruptions. When you choose to make bookings via a travel agency, you benefit from a competent team that is adept at navigating unforeseen circumstances, ranging from flight delays to sudden changes in itinerary. This kind of peace of mind is truly invaluable.
6. Personalized Customer Service
Travel agencies place customer satisfaction at the front line of their priorities. You are not just a booking reference; you are a valued customer. They are ready to address your concerns, answer your questions, and provide unwavering support from the start of your travel planning until you return home.
7. Value for Money
Contrary to the belief that travel companies are expensive, they often secure competitive pricing through their industry expertise and connections. The additional benefits and reassurance they provide make them a worthwhile investment.
8. A Human Touch
While technology rules the day, travel companies add a personal flair to your adventures. They attentively listen to your aspirations, anticipate your requirements, and provide a level of care and attention that technology alone cannot duplicate.
Also read: Travel Insurance: Your Key To Blissful Explorations
9. Global Network
Travel agencies maintain an expansive worldwide network covering various countries and continents. Their well-established relationships allow you to explore metropolises or tranquility in secluded paradises. These extensive connections guarantee you'll get the finest experiences, irrespective of your chosen destination.
10. Eco-Conscious Travel
Many travel companies are at the forefront of promoting sustainable and eco-conscious travel. They favor destinations and lodgings that have minimal environmental repercussions, allowing you to traverse the planet leaving a softer footprint.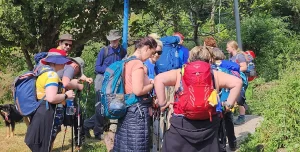 While online booking platforms have undoubtedly reshaped travel landscape, traditional travel companies continue to offer a seamless blend of technology and personalized service. As you contemplate your next adventure, consider entrusting it to a reputable travel company. They provide an exceptional mix of expertise, customization, accessibility, and assistance, ensuring your journey goes beyond the ordinary and becomes a unique chapter in your life.
Your next adventure awaits—unlock it with a trusted travel partner by your side.