By Ankit Sood
Himachal has the potential to become one of the best model states in the Himalayas in delivering high tourism value with its unique assets like the Pong Wetland- Himachal's Own Sea, High altitude lakes like Parashar and Chandertaal lake, World Heritage Sites like the Great Himalayan National Park and emerging valleys like the Tirthan, Barot, Spiti and the Sainj Valleys. Similarly, there is high potential for adventures like Mountaineering, Wildlife and Birding Tourism. However, unfortunately for Himachal, we have a very myopic view of the tourism development leading to unsustainable mass destinations like Shimla, Manali, Dharamshala and Dalhousie!
These destinations are classic examples of improperly managed tourism which is a bane to local communities and has the potential of causing serious problems. Himachal's tourism policies can seemingly cause further problems. No proper tourism policy can be developed without an understanding of what drives tourism and tourism value. Tourism is completely distinct from property development, which only occasionally assists development of tourism. Policies which aim to enhance the tourists' spending and to attract "high value tourists" are woefully ill planned. This is probably because no bureaucrats or planners have ever been on a tourism experience of high value. If India wants to compete for value tourism, it has to consider the menu on offer around the world. Continuing the proposition above, it can be reasoned that the promise of tourism must be equivalent to the service otherwise people will be disappointed and will not come back. This increases the cost of sale of service.
Delivering false picture of the state and leading to experience of heavy tourism, traffic jams, no proper solid waste management mechanisms and untrained local community will simply annoy people. As such, planning mechanisms need to be installed to preserve the ecosystem, which is essentially experience, views and smells.
Hydro projects are a national priority. They need not be antagonistic to tourism. In Australia, one of the major draws of the Snowy Mountains Tourism Region are the massive hydel works. The same is found in Canada with its massive hydel works becoming tourist attractions. In Himachal too, hydro schemes could be very interesting tourist attractions for some people (not all people are interested in engineering). In Himachal, no provision aside from security gates is made for harmonising tourism interests and hydel works. Similarly, hydel roads in HP are generally closed. Insurance and liability issues could be addressed to allow limited access to properly formed and licensed tourism operators. They could be the up-market alternatives.
Some food for thought is provided below in the following suggestions to the Government! Wildlife tourism with birding and rare animals like the elusive snow leopard can be a big draw for nature lovers especially from abroad! It could be possible to view every animal that is found in HP in a captive breeding programme in sites near popular routes such as the Rohtang Pass. Witness the Sir Colin Mackenzie Wildlife Sanctuary at Healsville in Victoria, Australia.
It is also possible to make a garden in the state. Osgood Mackenzie's garden at Inver ewe in Scotland attracts 3,50,000 visitors a year to the most remote point in Scotland. They pay ₤25 each to enter. Not a single garden for public access exists in Himachal, other than the obscure Craignano Nature Park. The Forest Department has come up with nature park concepts but they are meant only for locals and have limited potential to attract tourists!
The administration can develop a trans-state walking track as in Nepal, the USA, Australia, Europe, and many other mountain range states. This state long walking track of international standard can be created which is suitable for intermediate level walkers. Numerous models exist world-wide.
Commission an academic history of tourism growth in Himachal Pradesh and in particular Kullu. Establish the macro economic effects observed in relation to policy changes. It is inevitable that a costing model which includes environmental damage as part of the equation will show that the current policies are not increasing the value possible per unit of environmental destruction. It seems to be quite the reverse.
Himachal requires a proactive marketing strategy which is one of the backbones of any tourist destination. A wholesome marketing strategy in both offline and online aspects have to be brainstormed at the highest level. Leisure tourism is a product of advertising. Good advertising campaigns provide the target audience with a promise and a series of features. This is supported by self-testing or testimonials. The development of 'craze' or trend-tourism is driven by the uptake of the promise proposition by the various media outlets within target markets. The promise of Himachal tourism is rapidly being rendered to something that will not be possible to deliver in any form. It's high time that Himachal rethinks its strategies if it is serious about making tourism a pioneering force to reckon with.
Ankit Sood served as an Associate Professor for Tourism for 12 years! He has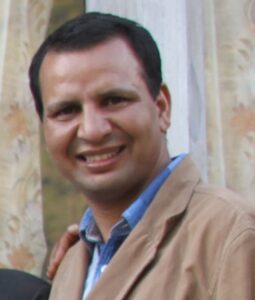 worked in the position of National Ecotourism Expert in JICA aided Sikkim Biodiversity Project (Govt. of Sikkim) & Ecotourism Planner & Forest Conservation Specialist with ADB funded IDIPT project with the Tourism Department of Himachal & Uttarakhand ! He is also the founder member of Sunshine Himalayan Adventures a pioneering company practicing sustainable tourism since 1996!