In this age of modern technology when one can research about places with the click of a button, the world has virtually shrunk to such an extent that it has become increasingly difficult to find places which are less travelled and can be termed as offbeat destinations. Tourism Scouts India (leading travel company of Himachal Pradesh) in its endeavour to promote rural tourism has successfully curated and lead multiple village walks for its esteemed clients including corporations, government employees, national and international tourists.
Himachal Pradesh, the land of Gods and Goddesses or popularly called Dev Bhoomi resides in villages. The rural life of Himachal is rich in art, culture, heritage and natural resources. Rural Tourism in Himachal Pradesh has a great potential, which is not yet tapped fully. If we succeed in doing that, it can be the best source of employment for our rural youth. It also enhances interaction between the tourists and the locals for a more informative tourism experience.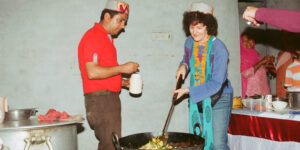 Tourism Scouts India is working closely with rural communities and promoting tourism in rural areas of Himachal Pradesh. The company aims to give travellers a taste of rural Himachal in a responsible and eco-friendly way by introducing them to some of Himachal's most unusual and interesting rural destinations. At these places you will not find proper tourism infrastructure like hotels and taxi services.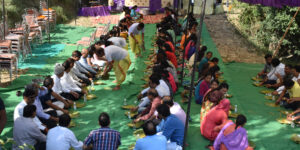 Tourism Scouts India will help travellers to stay in selected homestays and let you live like a local. They will curate local experiences including guided village walk, small trek, adventure and cultural activities. In this way they also contribute to the rural economy by generating livelihood for the locals through tourism. Each year, Tourism Scouts India conducts approximately 30 scheduled group tours to villages in different parts of the state.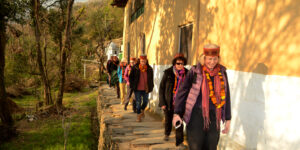 There are many villages in Himachal Pradesh which are still pristine and surreal. They can be regarded as hidden gems away from the honking cars, loud music and free from the hustle-and-bustle of city life. In these villages, you wake up to the sound of birds chirping on an ideal morning and during the day, you can choose to be part of the village community by helping them with the farming and eating like a local with fresh vegetables plucked from backyard farms. An ideal evening can be spent over a cup of tea, gazing at the stupendously mesmerizing sunset after an afternoon siesta.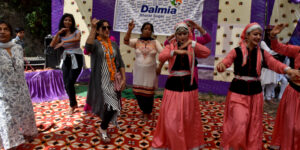 Rural Tourism is the perfect way to explore the world in a meaningful way. Inspiring as well as educating, village tour is an opportunity to understand the roots of the culture, customs, practices, and lifestyle of people. If planned and managed properly, rural tourism can act as a panacea for certain issues of the state's economy like unemployment, development and diversification which can, in turn contribute to the sustainable development of the state.
Get in Touch:
Tourism Scouts India, Near Auckland Tunnel, Lakkar Bazar, Shimla HP PIN – 171001
Web:
www.tourismscouts.com
|| Email: info@tourismscouts.com