By Prof Rajeshwar Singh Chandel || Executive Director, Prakritik Kheti Khushhal Kisan Yojana, HP
As you climb up a hill from the national highway in tribal Kinnaur district of Himachal Pradesh, the sight of trees laden with persimmon, kiwis and apples refreshes you. A small trout farm on the hillside catches your fancy at once.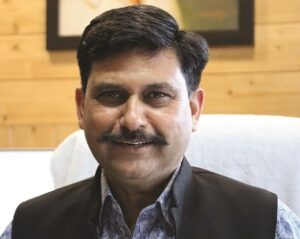 The beautiful village is Shudarang and the orchard is owned by Chhering Lamo and her husband, Atma Ram. They humbly offer garden fresh natural apple juice to every guest, who visits their house in the midst of greenery.
"We keep 6 quintal apples separately every year and get them crushed for natural juice at Reckong Peo. This is something that anyone coming to our house loves to taste," said Lamo.
The couple grows different types of fruits, vegetables and traditional crops on 12 bighas (2.4 Acre) of land. They stopped using chemicals on the entire land, since the Himachal Pradesh government started promoting natural farming in mission mode through Prakritik Kheti Khushhal Kisan Yojana (PK3Y) in 2018.
Similar is the case in interior village Bajashra downhill Fagu ahead of Shimla, where women farmers, are trying natural farming on cash crops after the field staff of PK3Y in Theog block formed their group named ATMA (Agricultural Technology Management Agency) Mahila Krishak Samuh last year.
President of the group, Shakuntala Sharma shifted to natural farming three years back and is now reaping the 'healthy' produce. The family has a reasonably big house, surrounded by a fruit orchard and Shakuntala grows around 15 types of fruits, including apples, persimmon, guava, kiwi, citrus fruits, along with a vegetable farm.
Shakuntala has two Pahari cows and has converted her 10 bigha (2 Acre) land into natural farming, that's cultivated by the family, and sells apples and vegetables and the family needs of the food are mostly met by the natural produce on their farm.
Any guest from outside is offered local food, which includes Patandey, traditional bread to be eaten with a mixture of homemade honey and ghee, among other natural rajmash, some other beans and lots of garden fresh fruits.
"We don't sell any fruit other than apples and let just anyone in the village enjoy eating them,"Shakuntala's son, Govind said.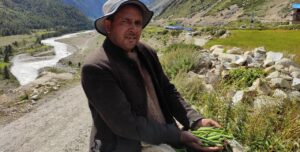 Obviously everyone would love to have a feel of the farm fresh chemical- free natural fruits, juices and food, living in green and serene environs away from the hustle bustle of the urban areas. It is here that natural farming, which has gained momentum in the mountain state of Himachal Pradesh over the last three years, has the capacity to give a purely new footing to the tourism economy in the state.
Himachal Pradesh does receive tourists from the country and abroad every year, sometimes double the population of the state. It is high time we took tourism beyond the places like Manali, Shimla, Dharamshala, Dalhousie and some temple towns.
Himachal Pradesh Government striving to promote village tourism
The Himachal Pradesh government has been trying to take the visitors away from these destinations to decongest them and to boost the rural economy for the past many years and has launched different schemes from time to time in the past.
The homestays in villages in Himachal Pradesh is one such initiative, which has caught the fancy of tourists, domestic as well as foreigners since the scheme was launched in 2008. Over 2300 homestays have been registered with the state Tourism department so far and they have been a hit.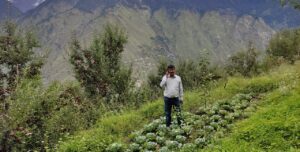 The basic idea of the homestays was to provide a clean and affordable place for foreigners and domestic tourists and give them an opportunity to stay with Himachali families to experience Himachali customs and traditions and relish authentic Indian/Himachali cuisine, along with the prime concern of decongesting tourism in main towns and promoting ecologically sustainable tourism to add to rural economy.
Linking farm tourism with homestay scheme may do wonders
Linking with the concept of 'agro' or 'farm' tourism and that too 'natural farming', homestay scheme may do wonders. The state government's move to promote eco-tourism and conserve culture also gels well with this.
The non-chemical natural farming will add value to the concepts of homestays, especially as there is much awakening among people about fresh air and healthy home food lately. The Covid-19 pandemic hammered the need for this even more. And probably that's the reason that when Covid-19 led to lock down in the country and majority private sector got down to the concept of 'work from home', the homestays in interiors of Himachal Pradesh (where internet connectivity was not an issue) saw a sudden surge of professionals in Information Technology and related sectors.
As per reports, the whole lot of private sector professionals, some along with families, thronged the remote areas in hill state, looking for safe and peaceful environs and fresh air in the comforts of home and stayed for months together at reasonable rates.
The farm tourism concept has existed for a long time in Europe and is viewed as diversification of agriculture to develop a sort of business model to add to the farm income.
In India also, there are places in Kerala, Maharashtra and some North Eastern states, where the homestays in the rural areas, also known as farmstays have picked up.
If the tourists in Europe or in South Africa can be taken to the vineyards by the local travel operators and if Kerala can open spice gardens for tourists, why can't those in the mountain state of Himachal Pradesh be taken to the apple orchards, which are in abundance in Himachal? Or in the vegetable fields, which are lush with crops one after another.
We just need to develop the concept
We can plan to take the tourists to the farms, help them have a taste of local food, produced naturally, a feel of countryside while visiting or living in the village homes with slate roofs, sitting in the orchards, plucking fruits, digging potatoes or even trying to milk cows. Living in the village, the tourists can enjoy the small and easy treks in the rural areas, as not all are interested in professional trekking or adventure tourism.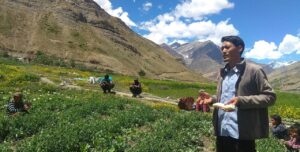 This will not only offer something new to the tourists and take them away from the busy towns, it will not only give rise to the urge to conserve the olden traditions, homes, but will boost farmers' economy through tourism.
Women can play a vital role in fostering farm tourism
Himachal Pradesh can count on the farm tourism by involving women, as they are quite active and progressive here, whether it is about work at home or farm. Women, in general, and rural hill women in particular are good in hospitality.
The concept however needs clarity before it is taken up and involves a lot of exercise to make it effective and sustainable.
The civic bodies can get the breathing space for busy towns by developing some areas on the outskirts, the countryside, for tourists. Or the tourists can also be made to stay in the farms in beautiful interiors of the state through different tie-ups and untouched places in interior Himachal villages.
To begin with, the State Project Implementing Unit is planning to identify 50-100 farmers, including women, who are doing natural farming, for capacity building in hospitality, which will add a new parameter to their income.
The SPIU plans to add a new skill set in the natural farming framework by motivating the farmers to run homestays for additional livelihood opportunities.
The facility of tents in distant villages, especially in the tough tribal areas of Kinnaur and Lahaul Spiti, has also picked up. Like in the beautiful serene small Nako village at an altitude of 12000 feet in tribal district of Kinnaur, a local entrepreneur, Shanta Negi, has erected tents for tourists.
It's an adventure to stay in the tents, no doubt, in the cold desert. But what if the tourists staying in tents are taken to the fields where Peas or Potatoes are growing, as a day activity. Many would love it especially as the farmers in Nako are gradually showing interest in natural farming.
"We do try to organize lunch or dinner for these tourists in a local house so that they can have a feel of the tribal hospitality and cuisine. The farms in Nako are tough to reach because of topography. But yes, we can have tie-ups with the farms, which are comfortable to reach, and take the visitors there for recreation," said Negi.
Villages like Nako, where houses are old structured, can be preserved for their look to attract tourists, as is the trend in some European countries where they preserve their villages with ethnic looks.
In fact the farmers in interior belts, who are still living in hut like houses to safeguard themselves from extreme cold, can be encouraged to retain the architecture.
We can also put in efforts to work out tie-ups of farmers and farmer groups producing natural crops with those running the homestays or tents in general.
Farm tourism can certainly be the answer to diversify tourism and add to livelihood opportunities for farmers. And natural farming will add value to the effort—Not surprisingly, just after three years of launch of the Prakritik Kheti Khushhal Kisan Yojana (PK3Y) in Himachal Pradesh, the researchers from foreign countries like UK and France are keenly studying the state's model of natural farming. Their experience of meeting the farmers as 'outsiders' in the local field and the hospitality of Himachal farmers is simply amazing.
We just need to draw the linkages for tourism with natural farming and work on skill development of farmers to make it happen in Himachal Pradesh!