Summer is all about exploring new destinations and North India offers some amazing options. From the beautiful hills of Shimla to the serene Nanital, these 10 destinations will leave you spellbound.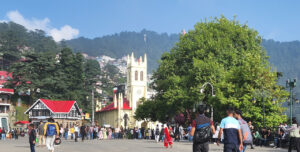 Shimla
If you're looking for a serene getaway, this charming hill station is sure to tick all the boxes! With its colonial-era buildings, breathtaking views, and fluffy clouds dotting the sky in June, you'll find yourself in paradise.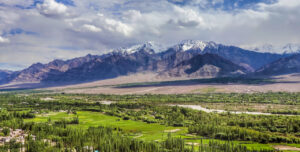 Ladakh
Ladakh is an absolute delight in the summertime, with its perfect temperature. From breathtaking landscapes to a clear night sky, ancient Buddhist monasteries and exciting trekking trails, this place has it all. What's not to fall in love with?
Also read: 5 Of The World's Most Unique Railway Routes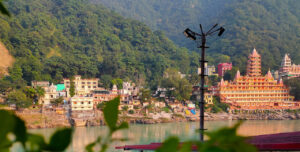 Rishikesh
Take a trip to Rishikesh and experience its spiritual side, relax in yoga retreats and take a dip in the holy Ganges river. You can even try your hand at exciting water rafting or indulge in some peaceful meditation.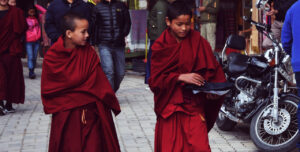 McLeod Ganj
McLeod Ganj offers a delightful mix of Tibetan-inspired culture, scrumptious cuisine, and serene ambiance for you to relish. Plus, it's a top-notch destination for backpackers.
Also read: 10 Wonderful Countries For Indian Citizens To Travel Visa-Free In 2023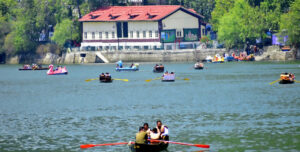 Nanital
Nestled in the Kumaon Hills, the charming town of Nainital is an all-year-round haven, but it truly shines in the summer. With vibrant colors all around, it's the perfect destination for an easy and relaxed getaway.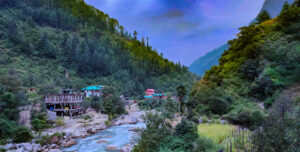 Tirthan Valley
Nestled in the expanse of the Great Himalayan National Park, Tirthan Valley is a breathtaking oasis of peace and tranquility. With its pristine rivers and awe-inspiring vistas, this slice of paradise is a true haven for adventure-seekers who yearn to explore the unexplored.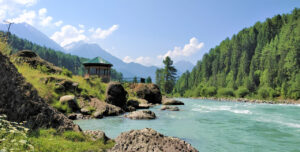 Pahalgam
If you're a nature lover, Pahalgam is definitely a destination you won't want to miss. From hiking to horse riding and discovering the enchanting Betaab Valley, there's so much to explore and enjoy.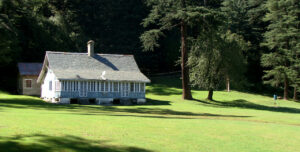 Khajjiar
Khajjiar is like a tiny Switzerland nestled in India. With its beautiful green meadows, dense forests, and stunning lake, it's the ideal place for nature lovers to enjoy leisurely walks and peaceful picnics.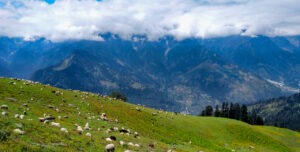 Manali
Manali, a gorgeous town located in the Beas River valley, is a precious gift that the Himalayas have bestowed upon the world. With its refreshing climate and enchanting snow-covered peaks, this charming place is the ideal destination for vacationers seeking relief from the scorching heat of the plains.
Also read: Best Places to Visit in Pondicherry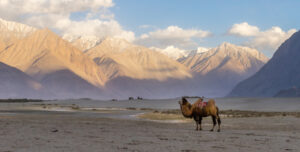 Nubra Valley
Nubra Valley, the northernmost region of Jammu and Kashmir, is famous for its scenic landscapes, splendid orchards, Bactrian camels, and holy monasteries. This charming haven, situated approximately 150 km away from Leh, is affectionately labeled as the Orchard of Ladakh. Historically, it was known as Ldumra, which translates to the valley of flowers.