As the tourism industry in the country experiences an upward trend post-pandemic, it is also witnessing an upswing in online travel scams. A recent report published on Sunday revealed that a significant percentage of travellers have fallen victim to these scams while trying to book their holiday and save money.
According to the 'Safer Holidays' Travel report by McAfee Corp, approximately 51 per cent of Indian respondents had been duped by online scams while booking their travel. Even worse, the report found that 77% of people who had money stolen lost up to $1,000 before their trip even started.
The Safer Holidays Travel report surveyed 7,000 individuals across seven countries, including 1,010 Indians.
Also read: Tourism Industry Shows Promising Signs Of Recovery In 2023
The report also highlights that travel scams come in varied forms. A striking 27 per cent of Indians have fallen prey to scams when making payments on dubious sites, with another 36 per cent having their identity swiped during online bookings.
The report further uncovers that out of this group, 13 per cent inadvertently provided their passport details. In addition, 23 per cent shared other personally identifiable information, unwittingly, on a fake website.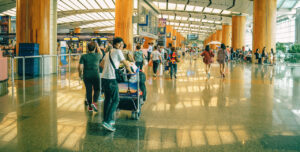 The report said that individuals engage in various activities that could increase their vulnerability to crime while travelling. For instance, these activities include connecting to Wi-Fi networks, utilizing free USB charging ports at airports or train stations, or failing to log out of digital accounts following accommodation check-out.
Despite being aware of these risks, most of the surveyed population do not take adequate precautions. Specifically, 46% believe their personal information is less secure when accessing the internet while on vacation, with only 61% utilizing services to monitor the safety of their online identity and 33% neglecting to use a VPN.
Also read: 5 Of The World's Most Unique Railway Routes
In addition, the study revealed that digital threats outweigh physical ones, with 59% of Indians expressing increased concern about the former, such as identity theft, compared to pickpocketing. 94% of respondents have expressed some level of anxiety regarding their identity being compromised during travel.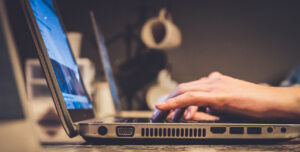 Notwithstanding the potential dangers, the report revealed approximately 31% of respondents admitted to being less vigilant regarding security when on vacation. The study further stated that despite the risks, individuals frequently engage in mobile activities while on vacation, with conversing with friends and family being the most common pursuit (70%).
The report also highlighted the common use of social media (69%), online banking (52%), and money transfers via cash applications (41%) while on vacation.