Travelling is always exciting, and international trips can be especially thrilling. However, obtaining a visa to visit certain countries can be daunting, especially if you don't have much experience with it. Fortunately, there are some beautiful countries that require no visas for Indians.
These countries are great destinations for travellers looking to experience different cultures, explore stunning landscapes and try delicious new cuisines. Visiting these wonderful lands without having to deal with a complicated visa process makes them even more attractive destinations.
So if you're looking for an international vacation that doesn't require too much paperwork, be sure to check out these amazing countries.
Bhutan
If you're looking for a short and sweet getaway, you can travel to Bhutan without requiring a visa, provided that your visit does not exceed 14 days. It's an ideal destination for those who want to experience a culture that is unique and full of charm.
Whether you want to hike in the pristine mountains, relax in the countryside, or explore the capital city of Thimphu, there are plenty of things to do in Bhutan.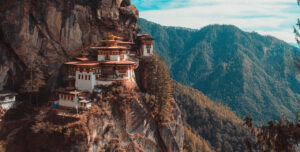 You can explore Buddhist monasteries and temples, visit local villages, and try traditional Bhutanese cuisine. And with its friendly people and stunning landscapes, it's no wonder why Bhutan is considered one of the world's happiest countries. So plan a trip to Bhutan and discover why it's so special!
Nepal
Nepal is a true wonder of the world. It is a landlocked country bordered by India and China. As one of the few countries that allows visa-free travel for Indians, it's the perfect destination for a Himalayan adventure.
From stunning mountain landscapes to the world-famous Everest trek, the possibilities are endless. And with the warm hospitality of the Nepalese people, you're sure to feel right at home.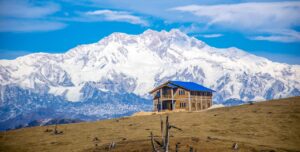 Nepal is an unforgettable destination that will stay with you long after you return home. So if you're looking for some mountain magic, look no further than Nepal – the Land of the Himalayas!
Mauritius
Mauritius is a small island nation located in the Indian Ocean, and it is a great destination for a tropical holiday. Visitors from India are welcomed with open arms and can stay in Mauritius for up to 90 days without requiring a visa. The country is known for its stunning beaches, lush rainforests, and unique culture.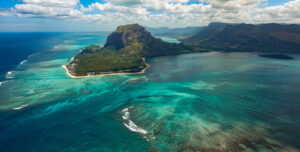 From snorkelling and diving to exploring coral reefs and hiking in the mountains, there is no shortage of activities to keep you busy. Plus, the friendly locals and laid-back atmosphere make it the perfect place to escape the hustle and bustle of everyday life.
If you're looking for a destination that is both exotic and welcoming, consider Mauritius as your next holiday destination.
Fiji
Fiji is an absolute paradise waiting to be explored. With a stunning 120-day visa-free period, there is plenty of time to get to know this beautiful island nation. From its stunning landscapes to its vibrant coral reefs and inviting lagoons, Fiji is a treasure trove of natural beauty.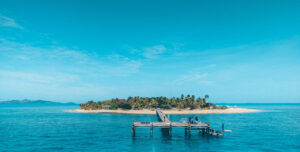 But it's not just the scenery that makes Fiji so special – its people are some of the most welcoming and friendly you'll ever meet. From their traditional culture and customs to their delicious cuisine, there's something for everyone to enjoy in Fiji. Whether you're looking for an adventure, a relaxing escape, or something in between, Fiji is an excellent destination for your next holiday.
Barbados
Did you know that you can stay in Barbados for up to 90 days without needing a visa? That's right – Barbados is one of the few countries that allows visitors to stay without any visa requirements. This is a great opportunity for travellers who want to explore Barbados without the hassle of obtaining a visa.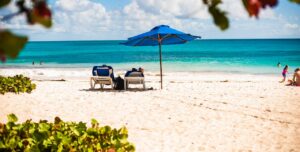 You can spend your days lounging on the beach, exploring the lush rainforest, or simply taking in stunning views. The island is also home to a vibrant culture of music, art, and cuisine that is sure to inspire you. With its luxury hotels, pristine white sand beaches and welcoming hospitality, Barbados is the perfect destination for any traveller.
Jamaica
Jamaica is one of the most beautiful and vibrant countries in the Caribbean. Located between Cuba and Central America, Jamaica is a tropical paradise with stunning beaches, lush forests, and breathtaking mountains. Jamaica is famous for its culture and music, particularly the infectious beats of reggae.
It is also known for its delicious food, like jerk chicken, ackee, and saltfish. Jamaica is also home to some of the world's finest coffee, which is grown in the Blue Mountains. And, best of all, Indian passport holders can easily visit Jamaica without a visa. This makes Jamaica one of the most accessible destinations for Indian citizens.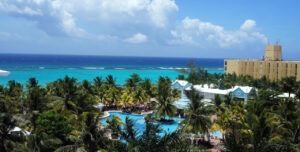 From the gorgeous beaches to the vibrant culture, there's no shortage of sights and experiences in this amazing country. All in all, it's a great destination for Indian passport holders who are looking for a unique and unforgettable vacation experience.
St. Kitts and Nevis
St. Kitts and Nevis is a paradise waiting to be explored. From the breathtaking beaches to the lush rainforests and vibrant culture, it is a place where travellers can truly immerse themselves in nature and local culture. And the coolest part is, you don't need a visa to visit! As long as your stay does not exceed 90 days continuously, you can explore this beautiful country visa-free.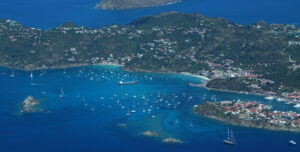 Whether you're looking for relaxation or adventure, St. Kitts and Nevis has something to offer. The islands are home to picturesque hikes, secluded coves, and some of the prime snorkelling and diving spots in the Caribbean. With its unique blend of natural beauty and vibrant culture, St. Kitts and Nevis is sure to delight any traveller.
St. Vincent and the Grenadines
If you are looking for an unforgettable vacation destination, then St. Vincent and the Grenadines is the perfect place to explore. This beautiful Caribbean island nation offers up to 30 days of visa-free travel, making it a smart choice for travellers looking to stay for a while.
One of the main attractions of St. Vincent and the Grenadines is sailing. The area is known for its stunning coastline, pristine beaches, and excellent sailing conditions. There are also a number of private islands available for those who want to get away from it all and have a truly special experience.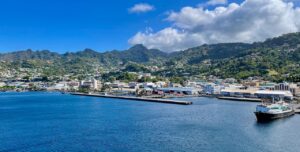 Whether you are looking for a romantic honeymoon destination or just want to relax and take in the sights, St. Vincent and the Grenadines is a wise choice.
Trinidad and Tobago
This Caribbean nation is home to a stunning array of wildlife, from colourful birds to rare turtles. Nature lovers will be in awe of the beauty and diversity of the landscape, from lush rainforests to beautiful beaches. Plus, visitors enjoy a 90-day visa-free stay, making it the perfect place for an extended holiday.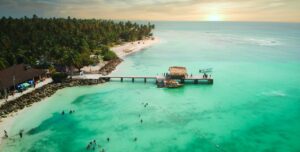 No matter what type of traveller you are, Trinidad and Tobago is worth a visit. From exploring the vibrant culture of the capital city, Port of Spain, to taking in the serenity of the countryside, this is one destination you won't want to skip. So don't miss out – pack your bags and head to Trinidad and Tobago for an unforgettable experience.
Kazakhstan
Kazakhstan might not be the first place that comes to mind when planning a trip, but it is definitely worth considering. With visa-free travel for up to 14 days for Indian citizens, Kazakhstan is an ideal destination for those looking for a short getaway. The country has stunning landscapes, from the snow-capped mountains of the Tian Shan range in the north to the vast steppe and desert in the south.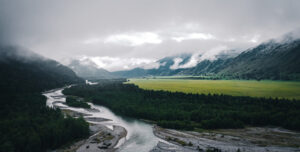 There are also plenty of architectural marvels to explore, from the ancient cities of Turkestan and Otrar to the modern metropolis of Almaty. And no visit to Kazakhstan is complete without trying some traditional dishes, such as beshbarmak (boiled meat and noodles) and kuurdak (fried meat). With so much to offer, Kazakhstan is sure to be an unforgettable experience for travellers.