'Sustainable Rural Tourism' A Panacea For Himachal's Economy
Rural tourism destinations of Himachal needs better marketing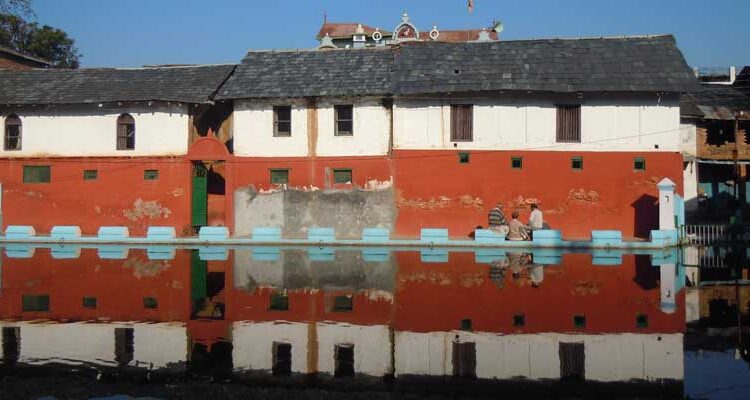 Heritage Village Pragpur

(By Dr. Jaswinder Kumar) Himachal Pradesh the land of Gods and Goddesses or popularly called Dev Bhoomi resides in villages. The rural life of Himachal is rich in art, culture, heritage, and natural resources. In this Himalayan state, more than 90% of population resides in villages and agriculture is main source of state's economy. However, beside agriculture and hydel-power, tourism is contributing significantly to the Himachal economy. It is very interesting to note here that the number of tourists arriving in this state is roughly double that of the state's own population. According to a report of the Department of Tourism, Govt. of Himachal Pradesh, as many as 15.4 million tourists visited Himachal Pradesh untill September 2017, which includes 15 million domestic and .4 million foreign tourists. There is huge pressure on prominent tourist destinations of Himachal like Shimla, Kullu Manali and Dharamshala. To decongest tourism from prominent destinations state government started various schemes like eco-tourism, homestays and rural tourism. Rural tourism includes various activities in rural settings like heritage tourism, nature-based tourism, eco-tourism, agro-tourism etc. Rural tourism is a complimentary activity to agriculture, horticulture etc. which significantly contributes to the diversification of rural economy and, improves the socio-cultural set up of the community as well as develops the idea of conservation of natural resources in rural areas. Rural tourism provides wonderful opportunity for economic development of rural areas as well as promotes socio-cultural heritage of local areas.
According to UNWTO, Sustainable tourism meets the needs of present day tourists and host regions while protecting and enhancing opportunities for the future. With respect to rural tourism, it is the management of all rural resources in such a way that economic, social and aesthetic needs can be fulfilled while maintaining cultural integrity, essential ecological processes, biological diversity, and life support systems for rural areas. Rural tourism is a form of tourism that reflects the rural life, art, culture and heritage, and it also benefits the local people economically and socially. It also enhances interaction between the tourists and the locals for a more informative tourism experience. Rural tourism in Himachal can have many forms such as orchard tourism, agricultural tourism, cultural tourism, eco-tourism, nature tourism, adventure tourism and other nature based tourism activities. Rural Tourism can provide a solution for several problems of rural Himachal like unemployment, development of rural community, education and livelihood of women and youth, promotion of traditional arts and crafts, cultural heritage, natural resources and environment of the area. There are other factors which are shifting the trend towards rural tourism like increasing levels of awareness, growing interest in heritage and culture and improved accessibility, and environmental consciousness. Rural tourism provides wonderful and real life experience of village settings consisting of a relax, yet healthy lifestyle far away from the hustle bustle of our urban centres.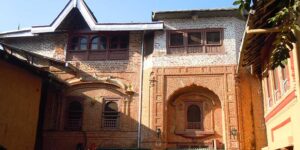 The Rural tourism in Himachal Pradesh showcases the rich rural heritages, art and culture, scenic beauty of the villages which are sparsely populated and still unhindered by the heavy concentration of tourists. There are prominent villages which have put themselves up on the global tourist map like Heritage Village-Paragpur-Garli, Baroh in Kangra valley and Naggar in Kullu district. HP Government is working to make its villages more tourist friendly, so that visitors can enjoy rural hospitality. It is a developing rural tourism circuit consisting of prominent villages Nerti village, Baghi village of Balichowki area in Mandi, Saho in Chamba, Nari in Una, Baniya Devi in Solan, Udaipur in Lahaul-Spiti, Sangrah in Sirmaur, Bela in Hamirpur, Bruva in Kinnaur, Shamshar in Kullu, Hewn in Shimla and Salasi in Bilaspur, are some which are still waiting to be discovered and unravelled. State government also launched programs like "Har Gaon Ki Kahani" or 'Every Village Has A Story', Home Stay scheme to enhance tourism in rural areas. Tourists are now getting the experience of rural life in its natural setting, more about religious practices, traditions and customs, cultures while enjoying nature, which is still in pristine condition in this state.
There are certain issues related to rural tourism and its sustainability in the state like lack of consistency with regards to the quality of services provided, capacity building for rural tourism, understanding of the concept of the rural tourism, communication, planning, marketing, funds, banking and other financial institutions and cooperatives for rural tourism. Rural tourism destinations of Himachal needs better marketing. To create a robust rural tourism experience, the natural, cultural, human and capital resources need to be effectively utilized to make these destinations more attractive to tourists and travellers. The focus on destination development showcasing its authenticity, quality of service and facilities, accessibility are also very important. We need to create an environment that will help the tourist experience rural lifestyle and need not develop urban comforts in a rural setting. There is a need of planning and management of rural tourism that can greatly benefit the local community and its economic, physical and socio-cultural environment. There is a need to focus on the number of visitors on an annual and monthly basis so as to enhance the sustainability of the destination in order to provide a high quality experience. This will also help manage other implications such as vehicle traffic, pollution and negative socio-cultural impacts. The special emphasis upon rural tourism carrying capacity, quality and quantity of income and jobs generated by tourism for the local population needs to be properly researched. There is need of an integrated rural tourism development approach, with a focus on local community and economy and environment, stakeholder's involvement for achieving sustainable rural tourism. The community based approach to rural tourism development is a prerequisite for sustainability. If planned and managed properly, rural tourism can act as a panacea for certain issues of state's economy like those of unemployment, development and diversification which can, in turn contribute to the sustainable development of the state.
Dr. Jaswinder Kumar (Assistant Professor) University Institute of Hotel and Tourism Management, Panjab University, Chandigarh