The latest Henley Passport Index reveals a shift in power rankings for the world's strongest passports. Singapore now holds the title for the most powerful passport globally, outperforming Japan. With visa-free access to an impressive 192 international destinations, the Singaporean passport reigns supreme among all other passports worldwide.
Japan, who has been topping the rankings for the last five years, has slipped down to third place in the latest count. However, it still got visa-free tickets to 189 countries worldwide though. Austria, Finland, France, Luxembourg, South Korea, and Sweden are sharing the third spot with Japan.
Compared to last year, India has bettered its position by 5 places and is currently 80th in the ranking, sharing the rank with Togo and Senegal. Indian passport holders have visa-free entry to 57 countries.
Also read: 10 Wonderful Countries For Indian Citizens To Travel Visa-Free In 2023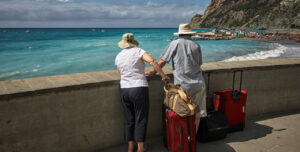 Nearly a decade ago, the US led the ranking. However, it has now dropped two positions and stands at the eighth place. Despite the impact of Brexit, the UK has climbed two places to regain its fourth position that it last held in 2017.
Ranked at the bottom of the list, Afghanistan only offers easy access to 27 destinations. The last five spots are occupied by Yemen (99), Pakistan (100), Syria (101), and Iraq (102).
Henley Passport Index
The Henley Passport Index, the brainchild of Henley & Partners Chairman Dr. Christian H Kaelin, was established almost two decades ago. It exclusively uses official data from the International Air Transport Association (IATA).
Also read: Indians Are The Second Most Confident Travellers In Asia-Pacific
The index innovated the technique of ranking passports based on the number of destinations to which the passport holder can travel without needing a visa in advance.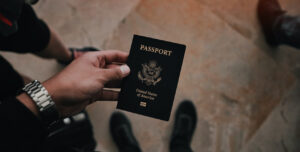 Top 10 most powerful passports in the world
10. The 10th most powerful passports in the world belong to Iceland and Estonia, their respective passports can whisk you away visa-free to 182 countries.
9. Sitting comfortably at the 9th place are Latvia, Slovakia, and Slovenia. They step it up with visa-free access to one more country, that is 183 in total.
Also read: A Sightseeing Guide To Santa Monica For First-Time Visitors
8. Moving up, the 8th spot is shared by Lithuania and the United States, facilitating visa-free passage to 184 countries.
7. Greece and Canada hold the 7th position. Carrying one of these passports will open doors for you to 185 countries without needing a visa.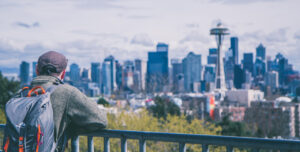 6. Australia, Hungary, and Poland come in at 6th place, with visa-free travel to 186 countries.
5. Countries ranked 5th for passport power include the Czech Republic, Malta, New Zealand, Norway, Portugal, and Switzerland. These passports permit visa-free exploration of 187 countries.
4. Occupying the fourth spot are Denmark, Ireland, the Netherlands, and the United Kingdom, with each providing visa-free entry into 188 countries.
3. We have a larger group at the 3rd spot: Austria, Finland, France, Luxembourg, South Korea, Sweden, and Japan. Their passport holders get a big cheer with visa-free access to 189 countries.
2. Nearly at the top, in second place, are Germany, Italy, and Spain. Their passports provide quite an advantage, allowing entry to 190 countries without a visa.
1. Topping the list is the bustling city-state of Singapore. Holding supremacy, it provides visa-free access to 192 countries. That's quite an edge.
So, where does your passport rank on this list?