India has proven itself to be the home of some pretty fearless adventurers. According to Booking.com's latest edition of the APAC Travel Confidence Index (TCI), Indians rank second in terms of travel confidence in the Asia-Pacific (APAC) region. The report dives deep into the minds of APAC travellers and how global uncertainties shape their travel choices.
Among the 11 APAC markets that were surveyed, India secured the second position. Hong Kong emerged as the frontrunner in this aspect, with China, Singapore, and Taiwan following suit.
The travel industry has encountered various complex global issues such as inflation, geopolitical instability, climate change, and supply chain disruptions. Surprisingly, recent research has revealed a noteworthy contradiction among Indian travellers.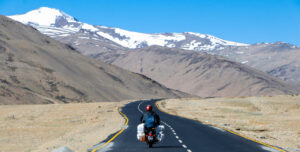 An astounding 86% of them are filled with optimism regarding their future travel arrangements, while 61% have no intention of postponing their travel plans within the next 12 months.
Also read: Visitors To Eco-Tourism Sites In Karnataka Will Now Get Insurance Cover
What's even more striking is that 59% of these travellers not only plan to maintain their current number of trips but also aim to increase them. Additionally, an impressive 68% are determined to expand their travel expenditure budget for the forthcoming year.
Travel pattern
Indians demonstrate a unique travel pattern that sets them apart, particularly in their approach to planning itineraries and the importance they place on food.
A good number of them, around 57%, prefer having a well-planned itinerary and making reservations for accommodations, activities, and dining in advance. They like structure and the assurance of getting the services they desire.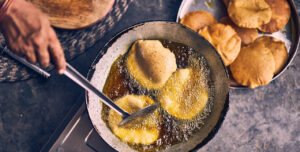 Although they are open to exploring various types of cuisine, a whopping 60% of them believe it's crucial to have the option of enjoying Indian food when making their travel arrangements.
Indian travellers have a strong inclination to explore their own country, with 43% showing a preference for domestic travel. They also value making meaningful connections during their journeys, with 33% aiming for authentic experiences.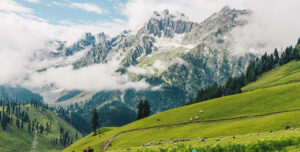 When it comes to specific destinations within India, the majority of respondents, 71%, have their eyes set on North India.
Meanwhile, 60% are drawn to destinations in South India, 41% favour exploring West India, 37% have a curiosity for North East India, 16% show interest in East India, and 13% have chosen Central India as their desired destination.
Motivational factors
Travel is something that many people in the APAC region really crave. It gives them a chance to take a break from their everyday lives. For three out of every five APAC travellers, the primary motivation to travel revolves around seeking relaxation, rejuvenation, and a temporary escape from the chaos of their routine.
Also read: Come, Chase The Rain In Kerala With KTDC
For Indian travellers, though, it's not just about finding a peaceful vacation spot (although that's still a priority for 57% of them). They also want to learn about the places they visit, with 34% of them listing this as a motivation.
And 26% want to immerse themselves in the local culture and really get to know the customs and traditions.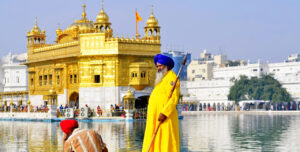 Of course, saving money is always important, too. Who doesn't love a good discount? Almost four out of ten travellers (39%) are all about planning their trips around travel discounts and deals.
And another 38% are open to travelling during off-peak seasons, when prices are usually lower. Plus, 36% are even willing to crash at their friends' or family's place to cut down on travel costs.
Santosh Kumar, the country manager overseeing India, Sri Lanka, the Maldives, and Indonesia at Booking.com, said that Indian travellers not only possess robust confidence in travel but also display a strong inclination towards prioritizing sustainable travel. With this inspiring enthusiasm for exploration among individuals, we firmly believe that the travel industry will continue to flourish in the foreseeable future.