A teenager from North Carolina was apprehended at a Florida airport for engaging in the practice of "skiplagging," which involves exploiting a flight hack, as well as violating the policy of American Airlines.
Hunter Parsons, a resident of Charlotte, revealed that his son Logan had an American Airlines ticket originating from Gainesville, Florida, with a layover in Charlotte, en route to New York JFK.
Instead of travelling directly to Charlotte, Logan opted for an indirect ticket that terminated at JFK, as it was more cost-effective. His intention was to skiplag – that is, not completing the entire journey.
A gate agent in Florida became doubtful upon discovering Logan's possession of a North Carolina driver's license. This was his first instance of independent travel, according to Hunter Parsons' statement to WJZY.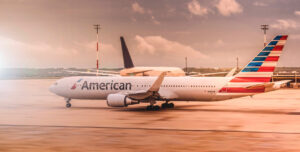 What is skiplagging?
Skiplagging, also known as hidden city ticketing, is a travel hack that savvy passengers use to save money on airfare. The idea behind skiplagging is to book a ticket with a final destination that includes a layover in the desired city.
Also read: Travel Insurance: Your Key To Blissful Explorations
Instead of flying all the way, you cleverly hop off at the layover and skip the remaining leg of the trip. This can be an effective strategy to secure cheaper flights, especially when direct routes to a specific destination are more expensive.
To grasp the concept of skiplagging, let's consider you want to fly from New York to Los Angeles, but the direct flight is pricey. Instead, you book a flight from New York to San Francisco with a layover in Los Angeles.
Once you reach Los Angeles, you intentionally skip the connecting flight to San Francisco and exit the airport. By doing so, you can save a significant amount of money on your airfare.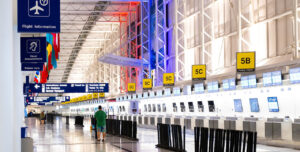 How does skiplagging work?
Skiplagging works by taking advantage of the pricing structure of airlines. It often happens that a direct flight to a particular destination is more expensive than a connecting flight that makes a stopover at the desired destination.
When booking a flight, instead of purchasing a ticket to the final destination, a traveller can take advantage of this price difference by booking a ticket with a layover at the desired destination.
Also read: The Five Super Safe Countries For Women To Travel Solo
Once the traveller reaches the desired destination during the layover, they simply choose not to board the connecting flight and left the airport. This allows them to reach their intended destination while paying a lower fare than if they had booked a direct flight.
Is skiplagging legal?
The legality of skiplagging is a gray area. While there is no specific law that prohibits skiplagging, it does go against the terms and conditions set by airlines.
Airlines generally view skiplagging as a violation of their contract of carriage, which is the agreement between the passenger and the airline when purchasing a ticket.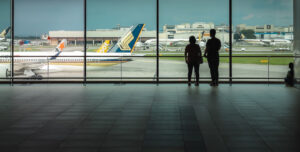 The debate surrounding skiplagging
Skiplagging has ignited a heated debate within the travel community and among airlines. Supporters argue that it is a legitimate method to save money and take advantage of fare disparities. They believe that since passengers have purchased the ticket, they should have the freedom to use it however they see fit.
On the other hand, opponents argue that skiplagging is unfair to airlines and other travellers. They argue that it violates the terms and conditions of the ticket and disrupts airline revenue management systems.
Airline policies and legalities
Many airlines explicitly prohibit skiplagging in their terms and conditions. If a passenger is caught engaging in this stratagem, they may face penalties such as flight cancellations, loss of frequent flyer miles, or even legal action.
Also read: Get Ready For An Exciting Road Trip With These Stress-Busting Tips
The airlines argue that skiplagging undermines their ability to forecast demand accurately and manage revenue effectively. It also poses a security risk, as passengers who do not complete their flights may raise suspicions.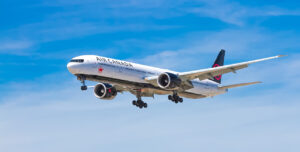 Alternatives to skiplagging
For those seeking to save money on airfare without resorting to skiplagging, there are a few alternative strategies to consider.
1. Flexible Dates: Being open to flying on different dates can often yield significant savings.
2. Multiple Tickets: Splitting the journey into separate tickets may sometimes be cheaper than booking a single ticket.
3. Budget Airlines: Researching and booking with low-cost carriers can lead to substantial cost reductions.
4. Flight Alerts: Signing up for fare alerts allows passengers to be notified when prices drop, enabling them to seize the opportunity for cheaper flights.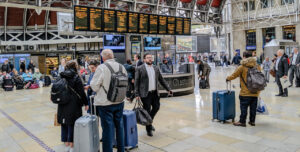 While skiplagging may seem like an enticing travel trick, the risks and consequences associated with it are not to be taken lightly. Airlines are actively cracking down on this tactic, and passengers can face severe repercussions if caught.
It is essential to weigh the potential savings against the possible penalties before deciding whether to engage in skiplagging. Ultimately, exploring legal alternatives and staying informed about airline policies can help travellers navigate the complexities of airfare and ensure a smooth journey.