Road trips are always a popular travel option, and for good reason! They allow you to explore all the beautiful places that a country has to offer, at your own pace. However, whether you're traveling solo, with your partner, or with your family, it's imperative to plan your trip meticulously for a comfortable and enjoyable experience. And selecting the right essentials can make all the difference.
If you're venturing out on your first road trip, don't fret. We've got all the must-know details to have a hassle-free adventure.
Map Out Your Route Wisely
Before hitting the road, make sure you've got your route all mapped out. Take some time to plan out your journey – jot down the towns and states you'll be passing through, look up some hotels and restaurants along the way, and take note of rest stops where you can stretch your legs and refuel.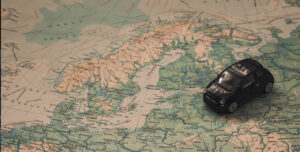 And don't forget to keep an eye out for pharmacies and hospitals, just in case. To make things even easier, try using Google Maps' My Maps tool to create a custom itinerary with all your stops and points of interest.
Research Fuel Prices And Stops Along The Way
To make the most of your trip, it's always a good idea to do a little research. Fuel prices fluctuate between states, so it's worth checking out the best deals before filling up. Google Maps is a great resource for finding the cheapest pumps in the area.
Also read: 10 Best Summer Destinations In North India
And don't forget to leave some time for exploring. There are plenty of local hiking trails to discover, and you can search online for fun activities and delicious takeout options. With a little planning, your trip can be both memorable and budget-friendly.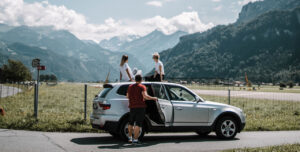 Safety Should Be Your Top Priority
Regardless of who you are or where you're travelling to, safety should always be your primary concern. Those who identify as LGBTQ+, a woman, or someone with a disability, you may face additional challenges and risks while on your trip.
It is crucial to conduct extensive research on potential accommodations and dining options that are inclusive and accommodating to your specific needs. Don't let anything compromise your safety – prioritize it above everything else.
Book Your Accommodations In Advance
Planning ahead is the key to a stress-free road trip. You never know when unexpected roadblocks or heavy traffic could derail your journey. That's why it's crucial to book your accommodations in advance. To ensure flexibility in your plans, make sure to look for hotels and Airbnbs that offer cancellation policies.
Also read: 10 Wonderful Countries For Indian Citizens To Travel Visa-Free In 2023
With easy-to-use apps like Oyo, Hostelworld, and Airbnb, you'll never have to worry about being stranded without a place to stay. So, don't hesitate to book your accommodation early on and avoid unnecessary stress later.
Carry Sufficient Cash And Cards
Don't let any unexpected expenses catch you off guard! Be prepared by carrying enough cash and cards, including credit or debit cards, at all times. By doing so, you'll have peace of mind, and you'll be ready to handle any situation that comes your way. Don't leave home without them!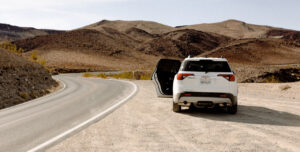 First Aid And Emergency Car Kit
You cannot ignore the importance of a first-aid kit and an emergency car kit. They are your first line of defense during an unexpected crisis. It's crucial to always have them available. Hence, make sure you keep a well-stocked first-aid kit with bandages, antiseptic cream, pain relievers, sunscreen, and bug repellent.
Also read: 5 Of The World's Most Unique Railway Routes
Additionally, an emergency car kit that includes essentials like a torch, extra batteries, a blanket, and a small toolbox can be a lifesaver.
Pack Some Healthy Snacks And Drinks
You don't want to get stuck hungry and thirsty on a long road trip. That's why we highly recommend packing some delicious and nutritious snacks like crackers, granola bars, dried fruit, and nuts. These energy-boosting treats will keep you going for miles and miles.
And don't forget to stay hydrated by packing lots of water and other refreshing beverages. Trust us, you'll feel better and enjoy your road trip even more with these essential items by your side.
Consider Hiring A Professional
Why stress over planning a road trip when you can let a professional handle it for you? Don't forget that there are experts out there who can take care of all the details, saving you time and effort.
Alternatively, reach out to a friend or family member who's been on a road trip before to help you create your itinerary. Take a load off and enjoy the ride.