Delhi: Himachal Pradesh will go to polls in a single phase on November 12 to elect its next government. Announcing the schedule for the Himachal Pradesh assembly elections 2022, Election Commission of India (ECI) said that counting would take place on December 8.
ECI held a press conference on Friday regarding the election schedules for the Gujarat and Himachal Pradesh assembly elections. However, no announcement was made for the Gujarat Assembly elections. Polling in Gujarat is also expected to be held by the end of this year.
As per precedent, we are delaying the announcement of the dates for Gujarat for the time being, said Chief Election Commissioner Rajiv Kumar. Additionally, he stated that announcing multiple state elections together could lead to longer waits for the declaration of results for some.
The Gujarat Assembly term ends on February 18, 2023, while the Himachal House term expires on January 8, 2023.
---
Election Schedule for Himachal Pradesh
Gazette notification for the Assembly elections in Himachal Pradesh will be issued on October 17. Nominations will begin on October 17. The deadline for filing the nominations is October 25. The scrutiny of nominations will take place on October 27, while candidates can withdraw their nominations till October 29.
---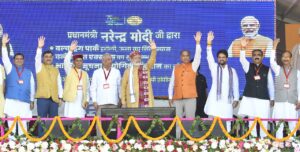 Three-cornered fight in Himachal Pradesh
So far, the politics of Himachal Pradesh have remained bipolar, with the Congress and the BJP dominating the political scene.
This time, the hill state is set to witness a three-cornered fight, with Kejriwal-led AAP joining the fray following its impressive victory earlier this year in Punjab elections.
There is a strong likelihood that the AAP will contest all assembly seats in Himachal Pradesh. After Punjab, the party is looking to expand to other parts of the country.
Also read: PM Narendra Modi Flags Off Vande Bharat Express From Una To Delhi
Elections for the Himachal Pradesh legislative assembly were held on November 9, 2017. BJP won 44 seats in the 68-member Himachal Pradesh Legislative Assembly election and ousted the Congress government.
A total of 21 seats went to Congress, two to the Independents, and one seat won by CPM.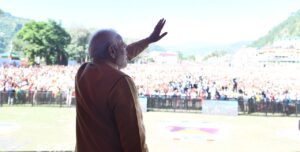 Currently, the BJP has 45 members in the Himachal Pradesh legislature, while Congress has 22 and CPIM has one.
The hill state has more than 55 lakh, eligible voters. As per Election Commission, there are 1.86 lakh first-time voters, 1.22 lakh are over 80 years, and 1,184 are over 100 in Himachal Pradesh.
Also read: No E-Visa Facility For UK And Canada, May Ruin Inbound Tourism Season
A series of rallies and visits by top politicians, including Prime Minister Narendra Modi, has paved the way for the crucial elections in these two BJP-ruled states.
The majority mark in 182 members Gujarat assembly is 92, while in Himachal, it is 35, with 68 assembly constituencies.