Tesla CEO, Elon Musk is facing a federal probe into his $44 billion takeover deal for Twitter Inc. In a recent court filing, made public on Thursday, Twitter revealed that Elon Musk is the subject of a federal investigation for his conduct in connection with the social media platform acquisition deal.
The filing did not provide a detailed description of the investigations and the federal authorities responsible for them.
In July, Twitter sued Musk to get him to close the deal. Musk's attorneys denied Twitter access to documents claiming "investigative privilege."
Twitter claimed it had been requesting Musk's lawyers for months to provide copies of their communications with federal authorities, and they still had not done so. The company asked a Delaware judge to order Musk's lawyers to share the desired documents.
Musk's attorneys provided a privilege log in late September, listing documents to be kept confidential. Twitter said the log included drafts of an email sent on May 13 to the US Securities and Exchange Commission (SEC) along with a slide presentation to the Federal Trade Commission (FTC).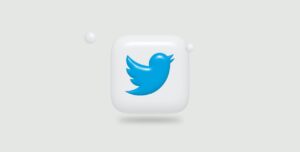 There must be an end to the 'hide-the-ball' game," Twitter said in the court filing.
Musk's legal counsel did not immediately respond to a request for comment.
Twitter filed its court request on Oct. 6, the same day a Delaware judge halted court proceedings so that Musk and Twitter could close the takeover deal.
The SEC has questioned several comments Musk made regarding the Twitter acquisition.
In April, the SEC asked Musk about the timing of his disclosure of his 9% stake in Twitter and why it suggested he intended to be a passive shareholder. In the subsequent disclosure, Musk indicated that he was an active investor.
In a letter sent to Musk in June, the SEC inquired whether he should have amended his public filing to indicate his intent to suspend or terminate the deal.
Reuters reports that Musk's attorney Alex Spiro claimed Twitter's court filing was a "misdirection." Twitter declined to comment on Spiro's response and questions regarding the investigation into Musk.