You must pay extra to own a third-generation iPhone SE in India. Apple has raised the price of the iPhone SE by Rs 6,000. Also known as iPhone SE 2022, it is the most affordable iPhone in the country.
At the time of its launch in March 2022, the device was priced at Rs 43,900. However, the smartphone is now available at a starting price of Rs 49,900. In terms of affordability, this is a substantial increase of Rs 6,000.
Likewise, Apple has increased the price for all other storage variants of its iPhone SE 2022. The 128GB iPhone SE 3 now costs Rs 54,900, up from Rs 48,900, while the 256GB model now priced at Rs 64,900, up from Rs 58,900.
Apple has updated the new increased price tag of the iPhone SE 3 on its website. It is not clear why Apple raised the price. Many say it could be due to a weakening Rupee against the US dollar.
Also read: Own A Google Pixel 6A At Just Rs 34,199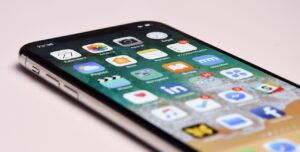 It is the only iPhone SE 3 that is 5G-enabled, and Apple plans to discontinue its mini-series, making it the most compact 5G-enabled iPhone.
If you're interested in purchasing the iPhone SE 2022, you can also check Flipkart, where 64GB and 128GB variants are available at a lower price. However, no 256GB variant is available on the mega shopping website.
iPhone SE 3 specification
iPhone SE 3 features Apple's A15 Bionic chipset. The same chipset powers the entire iPhone 13 series and the non-pro iPhone 14 series. With a 4.7-inch screen, the phone is compatible with iOS 16 updates. The device is eligible to be updated to iOS 16.
Also read: WhatsApp To Double The Limit Of Participants In Group Chats
Additionally, the device includes TouchID, an older feature inherited from the iPhone 8 series. The phone comes with a single 12MP rear and a 7MP front camera.
Moreover, the phone is IP67-certified and is available in three colour variants: Midnight, Starlight, and (PRODUCT) RED.