Users will soon be able to create more extensive group chats of up to 1,024 participants on Meta-owned WhatsApp. According to a recent report, the instant-messaging platform is expanding its group participation limit.
A WhatsApp group can only have up to 256 members for a long time. It was recently increased to 512 people. Reports suggest that the tech giant is planning to double the limit and allow over a thousand people to join a WhatsApp group.
The feature is available on WhatsApp beta for Android and iOS devices.
According to sources, the feature is only available to a limited number of beta testers. A report in WABetaInfo states that WhatsApp plans to release an update soon that will enable users to include as many as 1,024 participants in a group.
Also read: Own A Google Pixel 6A At Just Rs 34,199
The report noted that several Android and iOS users already have access to the feature through WhatsApp beta. Users can try creating a new group or adding new members to an existing one if they want to verify if the feature is available on their WhatsApp account.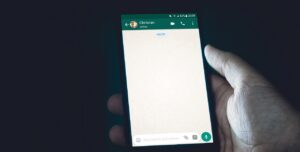 A future update is expected to extend the new feature to more users. There will be no difference between the smaller and larger WhatsApp groups, except that the larger WhatsApp groups will allow for more messaging and a higher reach.
Increased cap will benefit businesses and enterprises
Enterprises and businesses will benefit from WhatsApp's new larger group feature, which offers the ability to send messages simultaneously to multiple recipients. Telegram, on the other hand, allows groups to have up to 200,000 members.
Avoid using WhatsApp: Pavel Durov
The founder of Telegram, Pavel Durov, called WhatsApp a surveillance tool earlier this month, urging users to stay away from the application. According to Durov, WhatsApp's September disclosure of a security flaw had placed user data at risk.
Rather than using WhatsApp, he encouraged users to use any other instant messaging app. In his Telegram message, Durov stated that hackers could have access to everything on WhatsApp users' phones.