Mumbai: Indian Hotels Company (IHCL), has debuted in the North East state of Meghalaya with the opening of Vivanta Meghalaya, Shillong. Conrad Sangma, CM, Meghalaya, inaugurated the Vivanta Hotel on Friday and highlighted its importance for tourists. This is the first five-star hotel in the state of Meghalaya.
Nestled in the heart of Shillong, this stylish hotel, formerly known as Crowborough Hotel,  is the perfect place to take in all the beauty that the hills of Meghalaya's capital offer. Vivanta Meghalaya, Shillong, is an 8,800 square meter hotel with over 100 rooms and amenities like a restaurant, coffee shops, bar, retail shops, and a banquet hall.
Journey from Crowborough to Vivanta
Originally proposed in 1985, construction of the erstwhile Crowborough hotel began in 1986 and took decades to complete. Over the past three decades, the hotel has garnered a lot of negative attention. There have been innumerable delays to the hotel, making it a hot topic for all the wrong reasons.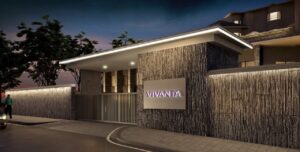 Crowborough Hotel, which was left abandoned for 36 years, is owned by the Meghalaya Tourism Development Corporation (MTDC) and has been leased to IHCL for 33 years under a PPP agreement. The hotel was rechristened and inaugurated as Vivanta Meghalaya, Shillong, by IHCL.
The hotel aligns with IHCL's commitment to the North-eastern part of the country, said Managing Director and Chief Executive Officer of IHCL, Puneet Chhatwal.

Vivanta Meghalaya, Shillong, strengthens IHCL's regional presence and elevates its tourism potential, added  Chhatwal.
Vivanta Meghalaya: A ideal choice for leisure and business tourists.
With 101 rooms and suites, Vivanta Meghalaya is located right in the heart of the city's famous tourist center, within walking distance of many restaurants and shopping areas. Hotel design is influenced by rolling hills and pine forests in Meghalaya, known as the 'abode of clouds'.
Guests can relax at Wink bar, whose classic design makes it ideal for evening cocktails and talks. A top-notch all-day diner, Mynt, which serves a blend of global and regional dishes, adds to the hotel's youthful and dynamic atmosphere. The hotel offers meeting facilities and ample banqueting spaces, making it an ideal location for social and business gatherings.
Vivanta Meghalaya, Shillong, is conveniently located near major city tourist attractions. The hotel offers a unique opportunity to experience the region's kaleidoscopic beauty, making it the ideal choice for all types of travellers.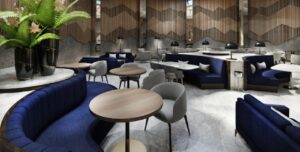 As the new address in Shillong, Vivanta Meghalaya, Shillong looks forward to welcoming guests, said Praveen Sharda, Manager of the hotel.
In addition to its scenic beauty and rich history, Shillong is well known for its Cherry Blossom Festival, which takes place every November. The city is rapidly becoming an important educational hub.
Vivanta Meghalaya brings the total number of IHCL hotels in North East India to nine, including four that are still under development.