A few months after it was launched in India, the Google Pixel 6a is now available at a discount. Flipkart is offering a big discount on the Google Pixel 6a during its Diwali sale. The phone is currently available for Rs 34,199, down from Rs 43,999. You can choose between Chalk and Charcoal color variants for the smartphone.
For Rs 34,199, you can purchase the Google Pixel 6a on Flipkart. Additionally, bank offers are available, allowing customers to reduce the price even further. With Kotak Bank and SBI credit cards, you can get Rs 1,250 off. SBI card users can get discounts up to Rs 1,750 when they use their credit cards for EMI payments. Also, the exchange offer can save them up to Rs 16,900.
As part of its Diwali sale, Flipkart has some deals for Paytm users. If you pay with your Paytm wallet, the platform will instantly give you Rs 100 cashback. Google Nest Hub 2 is available for just Rs 3,999 with the purchase of the phone on the platform.
Save up to Rs 16,000 on exchange offer
Users can take advantage of an exchange offer worth up to Rs 16,000 to drop the price to Rs 30,000. Customers can expect up to Rs 5,000 off when trading old Android phones.
In addition to offering a clean, simple UI, the Pixel 6a allows users to access and try out the latest Android features. Though the Google Pixel 6a has an attractive design, the plastic build may not be to everyone's taste.
Pixel 6a specifications
With OLED FullHD+ resolution, Pixel 6A features a 6.14-inch display. Google's new Pixel phones feature the same camera system that originally appeared on Pixel smartphones but with improved computational capabilities that deliver sharper and more vivid photos.
The device has a 12-megapixel dual camera and is powered by a Google Tensor chipset with up to 8GB of RAM. The front camera features an 8-megapixel sensor. A 4410 mAh battery will power the phone, but there is no wireless charging option. However, the phone will not come with a charging brick, and it will be available separately. In-display fingerprint sensors will be available on the Pixel 6A.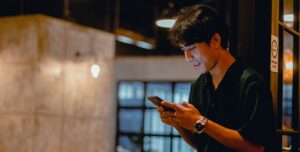 Also available in India is the Pixel 7 and Pixel 7 Pro at Rs 59,999 and Rs 84,999, respectively. Pixel 7 and 7 Pro are now available at pre-order in India. Flipkart will begin selling them on October 13.
Pixel 7 and Pixel 7 Pro offers on Flipkart
The Google Pixel 7 is available in Snow, Obsidian, and Lemongrass colors in India and will cost Rs 59,999. On Flipkart, buyers can get Rs 6,000 cashback over and above other offers of Rs 4,000 as part of the introductory offer.
There is Rs 84,999 price tag on the top-end Pixel 7 Pro in India. It comes in three color variants: Snow, Hazel, and Obsidian. On purchasing the Pixel 7 Pro, Flipkart is offering a cashback of Rs 7,000. With Flipkart's bank offer on the Pixel 7 Pro, you can save Rs 11,250 and an exchange discount of Rs 3,750.