Alliance Air, the regional arm of Air India, is scheduled to launch direct flights from Shimla in Himachal Pradesh to Amritsar on November 16. This new air route aims to provide efficient and convenient connectivity between these two popular destinations, following the successful introduction of the Amritsar-Kullu Manali route.
The introductory fare for the Shimla to Amritsar route is set at Rs 2,000, making it a cost-effective option for both domestic and international tourists.
Also Read: The 5 Best Offbeat Destinations To Visit In Himachal This Winter
The introduction of this non-stop air link between Shimla, the capital of Himachal Pradesh, and Amritsar is warmly welcomed by Yogesh Kamra, convener of the Fly Amritsar Initiative. The arduous road journey, which previously took up to 10 hours, can now be completed in just one hour. It is anticipated that this air service will greatly enhance tourism opportunities in both cities, as many visitors to the Upper Himalayan tourism circuit also wish to explore Amritsar.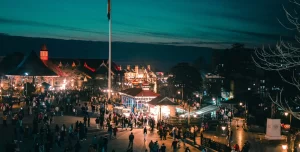 The airline's foray into this air bridge will be facilitated by the ATR 42-seater aircraft, ensuring travellers a comfortable and efficient journey. The flight will operate thrice a week on Tuesdays, Thursdays, and Saturdays.The flight will depart from Shimla at 8.10 am and arrive in Amritsar at 9.10 am.
Also Read: Nine Must See Places In Himachal Pradesh
The return flight from Amritsar will take off at 9.35 am and reach Shimla at 10.35 am. The Shimla airport, located in Jubbarhatti, is just 22 km away from the main city, making it easily accessible for passengers.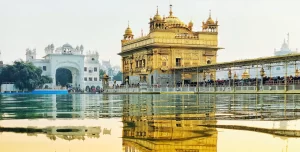 With this new direct flight route, Amritsar and Shimla are poised to experience a surge in tourism. Amritsar, a holy city known for its iconic Golden Temple, attracts both domestic and international tourists seeking spiritual solace and historical experiences. The improved connectivity from Shimla will make it easier for travellers to include Amritsar in their itinerary when exploring the North India region.
Also Read: The Painted Palace of Arki
Moreover, this development is expected to boost tourism in Shimla also, as it now offers visitors from Amritsar and beyond a smoother pathway to discover the pristine beauty and colonial charm of this picturesque hill station.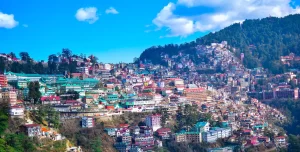 Alliance Air has already received a positive response to its previously launched flight route from Kullu-Manali to Amritsar since October 1. This new flight route offers a convenient travel option for tourists visiting the scenic hill stations of Kullu and Manali. The success of this route further strengthens the demand for improved connectivity in the region and affirms the potential for the new Shimla-Amritsar flight.
Also Read: Dhankar: A Fort on a Cliff
The introduction of direct flights between Shimla and Amritsar by Alliance Air marks a significant development in regional air travel. This service not only saves travellers time but also contributes to the growth of tourism in both Shimla and Amritsar. With affordable fares and convenient flight timings, it is expected that more tourists will choose to explore the cultural richness and natural beauty of these two remarkable destinations.