Himachal Pradesh is one of India's premier tourist destinations. It is a picturesque region nestled in the western Himalayas and boasts some of the most breathtaking landscapes in the country. With its spectacular scenery, relaxing atmosphere, and scores of activities, it is one of India's best-loved travel destinations. If you're looking for a holiday that offers a truly unique experience, Himachal Pradesh should be at the top of your list.
From exploring ancient temples and monasteries to trekking in the Himalayan Mountains, to simply relaxing in the many hill stations, Himachal Pradesh has something for everyone. Here are the places you shouldn't miss when visiting this Himalayan state.
Spiti Valley
Spiti Valley is an otherworldly landscape located in the Indian Himalayas. It is one of the most remote and sparsely populated places on earth. The valley is known for its dramatic mountain scenery, snow-capped peaks, barren terrain, sparse vegetation, and ancient Buddhist monasteries. It is also home to a wide variety of wildlife, including the snow leopard, Tibetan wolf, Himalayan ibex, and Himalayan marmot.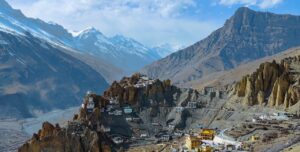 For many, the most striking thing about Spiti Valley is its tranquility and sense of peace. With limited mobile phone service and few roads, it is a place where time seems to have stood still. In recent years, it has become a popular tourist destination, with tourists from all over the world visiting to experience the unique culture and natural beauty of this remote corner of India.
Tirthan Valley
Tirthan Valley is a picturesque and tranquil destination in Himachal Pradesh, India. It is a lovely region of lush green hills, deep valleys, and snow-capped mountains. The area is dotted with traditional villages, apple orchards, and ancient temples.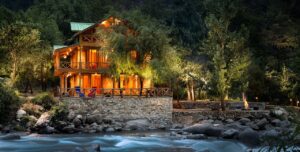 The Tirthan River runs through the valley, providing even more opportunities for outdoor exploration. It is also home to the Great Himalayan National Park, where visitors can spot rare animals like the Himalayan musk deer and the brown bear.
Also read: The 5 Best Offbeat Destinations To Visit In Himachal This Winter
The region is becoming increasingly popular with adventure seekers, as there are plenty of opportunities for trekking, camping, and fishing. Stunning views, rich culture, and abundant outdoor activities make Tirthan Valley a place like no other. Whether you're looking for adventure or a peaceful retreat, Tirthan Valley is an unforgettable destination.
Shimla
Shimla is a scenic and historical city in the northern Indian state of Himachal Pradesh. Located in the Himalayas at an altitude of 2276 meters, Shimla is a popular destination for tourists and travelers who come to experience its breathtaking views and pleasant climate.
Also read: Mountain Railways Of India: The Most Exhilarating Travel Experience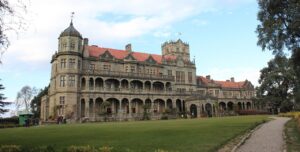 The city is home to numerous attractions, from the picturesque Viceregal Lodge and the Jakhoo Hill Temple to the vibrant Mall Road and the bustling Lower Bazaar. The streets are lined with cafes and restaurants, offering local delicacies as well as international cuisines. Shimla is also known for its many colonial-era buildings, which are reminders of its past as the former summer capital of British India.
Dharamshala
Dharamshala is a quaint mountain Himalayan town in the Kangra district of Himachal Pradesh. The town is known for its natural beauty and vibrant culture that blends Tibetan and Indian traditions. The city is home to the Dalai Lama, who resides in McLeod Ganj at the base of the Dhauladhar Mountains.
Also read: A Short Guide To Attending A Dalai Lama Teaching In Dharamshala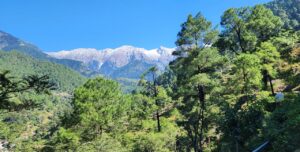 Dharamshala is known for its vibrant culture, colorful markets, and delicious cuisine. From trekking in the nearby hills to visiting ancient temples and monasteries, there is no shortage of ways to explore this magical place. No matter what brings you to Dharamshala, you're sure to find something special. Dharamshala is a place that will stay with you long after you leave.
Kinnaur Valley
The Kinnaur Valley is a picturesque region located in the state of Himachal Pradesh in India. It is home to breathtaking landscapes and diverse wildlife, making it a popular destination for nature lovers and photographers alike. The Kinnaur Kailash mountain range is especially impressive and is believed to be the abode of Lord Shiva.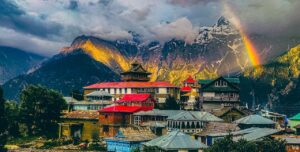 The region is filled with snow-capped mountains, lush green meadows, and apple orchards. The valley is also home to many ancient monasteries and temples, which are a testament to the region's rich spiritual history. The region is steeped in myth and legend, making it an interesting place to explore.
From trekking trails and monasteries to spectacular views of the Himalayas, the Kinnaur Valley is sure to delight visitors with its beauty and rich culture.
Khajjiar
Khajjiar is a small town in the Chamba district of Himachal Pradesh, India. It is known as the "mini Switzerland of India" due to its amazing vistas and resemblance to the Swiss Alps. The town is situated at the base of the Dhauladhar mountain range and is surrounded by lush green meadows and deodar forests.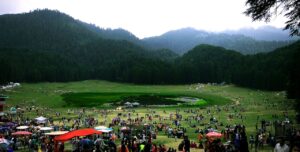 Khajjiar is a popular tourist destination and offers a variety of activities for visitors, such as trekking, paragliding, horse riding, and more. The most famous attraction in Khajjiar is "Khajjiar Lake," a small lake surrounded by lush green grass and a nine-hole golf course. Khajjiar is a wonderful destination that is sure to make your holiday an unforgettable one.
Palampur
Palampur is a charming town in the Indian state of Himachal Pradesh. It is located in the foothills of the Dhauladhar Mountains, surrounded by lush green tea gardens and forests. The town is known for its breathtaking views of snow-capped peaks, terraced fields, and cascading streams.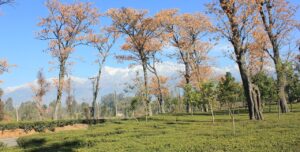 It is also home to various ancient temples, such as the famous Baijnath Temple, which dates back to the 12th century. Palampur is a popular destination for travelers who enjoy trekking and nature. The climate in Palampur is pleasant throughout the year, making it an ideal destination for both summer and winter holidays.
Manali
Manali is a small hill station in the northern Indian state of Himachal Pradesh. It is located in the Kullu Valley, at the foot of the Himalayan Mountains. It is a popular destination for tourists looking to experience the beauty of the Himalayas. It is one of India's most popular tourist destinations and is known for its amazing scenery and pleasant climate.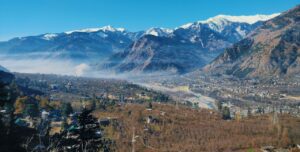 Manali is home to a number of attractions, including the Vashisht Temple, the Hadimba Temple, the Atal Tunnel, and the Rohtang Pass. It is also known for its vibrant nightlife, with various bars and cafes offering live music and entertainment.
The Manali market is famous for its local handicrafts, traditional jewelry, and colorful shawls. Adventure activities such as paragliding, zorbing, and trekking are also popular in Manali. In short, Manali is the perfect destination for a rejuvenating holiday!
Chamba
A visit to Chamba is an experience like no other. The small town is situated on the banks of the Ravi River and is known for its rich cultural heritage and natural splendor. It is home to many historical monuments and religious sites, such as the ancient Bhuri Singh Museum and the famous Laxmi Narayan Temple.
The town celebrates many festivals throughout the year, including the Minjar fair in August and the Suhi Mata fair in April. Chamba is an ideal destination for anyone looking for a unique cultural experience or a chance to explore the region's rich history and vibrant culture. You can wander through the narrow lanes of the old town and discover its centuries-old heritage.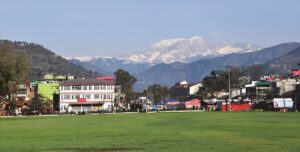 You can take a boat ride on Chamera Lake or trek up to Khajjiar and enjoy impressive views of the valley below. You can also explore the nearby Hindu temples and soak up the spiritual atmosphere. Chamba is truly a magical place and one that should not be missed.