Have you ever felt a longing to explore the less-travelled corners of Northeast India? Your wanderlust is about to be satisfied! The once complicated task of obtaining Restricted Area Permits (RAP) and Protected Area Permits (PAP) to travel through the border states of Arunachal Pradesh, Mizoram, and Nagaland has now become a simple adventure. This demonstrates India's determined efforts to attract tourists to the lesser-explored North East and reveal its well-guarded secrets to the world.
Easier Access for Foreign Tourists
Previously, RAP and PAP permits were like hard-to-find treasures for foreign travellers. The cumbersome process of obtaining RAP or PAP had discouraged many travellers. However, in an effort to open up the amazing Northeast and promote it as a popular tourist destination, the Indian government has eased the permit regulations.
Also Read: Dive Deep Into The Blue World At These Top 5 Scuba Diving Sites In India
Anil Oraw, the Regional Director (North East) of the Union Ministry of Tourism, states that the process of securing RAP and PAP has been significantly simplified for international tourists who wish to explore the pristine beauty of North East India.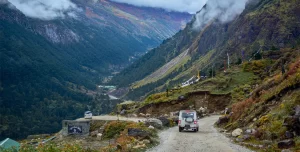 Now, any foreign traveller can explore the pristine landscapes of these border states through well-planned organized tours, expertly managed by local tour operators rooted in these regions. The good news doesn't stop there: the rate of permit rejection is now extremely low, enabling tourists to fully experience the unique wonders of this amazing region without any worry.
Nevertheless, visitors must ensure to apply for these permits in advance, a crucial step on their journey to the mesmerizing Northeast.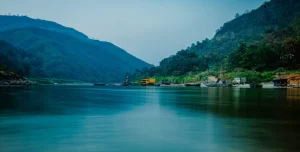 Exploring Border Areas and Employment Opportunities
The Indian government aims to further open up tourism in the border areas, especially those near the China and Myanmar borders. This initiative is not only geared towards attracting more tourists but also aims to generate employment opportunities for the residents of these regions.
By promoting tourism, the government hopes to stimulate economic growth and improve the livelihoods of the local communities.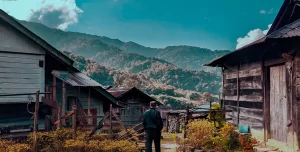 Discovering Vibrant Villages in Northeast India
The North East region of India is home to various vibrant villages, each boasting unique features and cultural heritage. One such village is Kibithu in Arunachal Pradesh, hailed as the place where the first rays of the sun touch Indian soil.
Also Read: Master The Art Of Sustainable Travel: Essential Tips For Conscious Wanderers
Such mystical places are now being recognized and celebrated, providing tourists with the opportunity to delve into the rich history and natural beauty of these regions.
Collaboration Opportunities with Vietnam
Anil Oraw, the Regional Director, also highlights the potential for collaboration between India and Vietnam in the tourism industry. Currently, there is a notable outflow of Indian tourists to Vietnam, but a relatively low influx of tourists from Vietnam to India.
Oraw believes it is imperative to bridge this gap and encourages tour operators from Vietnam to explore the vast opportunities in India, particularly in the scenic and popular North East region.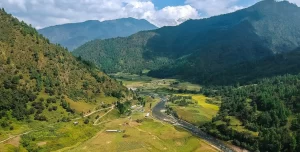 An Emerging Green Tourism Destination
While the region has long been a mesmerizing retreat for domestic tourists, attracting 13 million visitors from other parts of India in 2021, it now beckons international visitors with its pristine landscapes, warm hospitality, and a wide range of accommodation options. The Northeast is increasingly gaining recognition as a haven for "green tourism," reflecting travellers' growing desire to immerse themselves in unspoiled nature.
So, if your heart yearns for an extraordinary adventure in the uncharted Northeast, these convenient permits could be your golden ticket.