After an outage of about two hours, WhatsApp is back online, and users should be able to access it soon if they haven't already. The WhatsApp application is now working on both Android and iOS platforms as well as via the WhatsApp Web version. There have been reports that some users are experiencing problems using WhatsApp Web, but the app on your phone should now be working smoothly.
In India and other countries, WhatsApp stopped working around noon. By 2.15 pm, restoration had begun, but users reported that it was not stable. After a while, the glitches started to disappear.
Our apologies for any inconvenience caused by the issue with WhatsApp today. We have fixed the issue, said a spokesperson of Meta, which also owns Facebook and Instagram.
WhatsApp, a popular instant messaging app that is used by many for quick texting, experienced a major outage earlier today when the app went down for almost two hours until the issue was resolved. The outage affected both individual and group chats.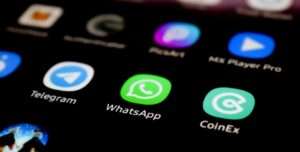 WhatsApp stopped working around noon
DownDetector, which detects outages, confirmed that WhatsApp was not working across many regions. The outage also affected WhatsApp Web, the web client that many people use on their desktops and laptops.
Service for the web client has now been restored. People who tried to access the client encountered a connectivity error during the outage.
In what is being viewed as WhatsApp's most serious outage to date, the messaging service was down since just after noon across the globe. Online tool DownDetector noticed an unusually high number of "problem reports" at 12.07 pm. Thousands of such reports had been listed by 1 pm in India, WhatsApp's largest market by user base.
Also read: Apple To Launch M2 Chip Powered iPad Pro Variants
Over 19,000 users reported on DownDetector that WhatsApp was down, with the outage beginning around 12 pm this afternoon. In 69 per cent of the reports, messages were not sent, while in others, the server disconnected and the application crashed.
The WhatsApp outage in India appears to affect users in Delhi, Kolkata, Lucknow, Mumbai, Hyderabad, Bengaluru, and Chennai, according to Down Detector's 'reported problems' map.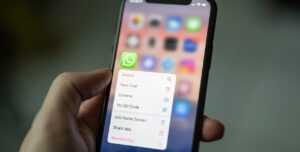 Earlier today, WhatsApp's parent company Meta acknowledged the outage and promised a fix. Several people are having trouble sending messages, and we're working to restore WhatsApp for everyone as soon as possible," a Meta spokesperson said.
Reports on DownDetector suggest that the issue was not limited to India but affected users worldwide. The issue was also reported by social media users in Italy and Turkey. BBC reported that users across the UK are facing problems with the messaging service.
Also read: Reliance Launches JioBook Laptop At INR 15,000
WhatsApp has whopping two billion users base globally and is the most popular app for communication and payments. Many users initially thought the problem was with their internet service. Meta has not yet revealed the cause of the outage.
The outage was WhatsApp's first major malfunction since the larger Meta outage that affected WhatsApp, Instagram, and Facebook on October 5, 2021, affecting millions of users for several hours before the services were brought back online.