Delhi: Jio's much-anticipated JioBook laptop is now available for purchase on Reliance Digital. The laptop has yet to be officially announced by Jio but is available on its e-commerce website, Reliance Digital, right in time for Diwali.
The company's maiden laptop is currently available on Reliance Digital for only Rs 15,799. The laptop costs Rs 35,605 at retail but can currently be bought at a big discount of Rs 20,000.
Besides the discount, there are several exciting bank offers on JioBook. Reliance Digital also offers a Rs 5,000 instant discount on certain bank debit and credit cards.
Own a Jio Laptop For Rs 15,000
Initially, only limited to government officials, Reliance Jio's maiden laptop, JioBook, is now available to everyone. While other Jio announcements have been widely publicized, JioBook has been quietly launched at India Mobile Congress (IMC) earlier this month. Soon after, it appeared on a government e-marketplace, available only to government employees.
In a landmark move, the laptop has now finally been made available to everyone by the company. Now the device has been listed on the Reliance Digital website and is available for Rs 15,799. With various bank offers and discounts, you can purchase it for a further reduced price.
There is a suggested retail price of Rs 35,605 for the device, but it has been struck down. Listed at Rs 15,818 as its offer price, the laptop is actually available for a deal price of Rs 15,799.
Axis Bank and Kotak Bank credit and debit card holders can get up to 10% instant discount. A 10% discount is also available to Yes Bank, credit card holders.
According to Jio, JioBook is an "education companion" and is returnable within seven days of delivery if found damaged in any way. It is further advertised as a "Compact Smart Powerful" laptop by the company.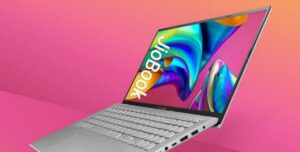 JioBook Specifications
A JioBook is a low-cost laptop that is ideal for those who need an entry-level device for reading and writing on the go and is looking for something at an affordable price. The laptop is equipped with passive cooling technology to prevent it from overheating.
Based on JioOS, the laptop was developed in partnership with Microsoft.
With broad bezels on the sides, the laptop has a traditional design. The device is powered by Qualcomm Snapdragon 665 SoC coupled with Adreno 610 GPU to offer high-quality graphics. Featuring 2GB RAM and 32GB eMMC storage, the device is expandable up to 128GB.
Also read: Apple To Launch M2 Chip Powered iPad Pro Variants
The JioBook is powered by a 5,000mAh battery which is claimed to last up to 8 hours on a single charge. The budget-friendly JioBook features a 3.5mm audio jack, HDMI output, and USB-A 2.0 port. The laptop is compatible with 4G networks, as well as Wi-Fi and Bluetooth 5.0 technology.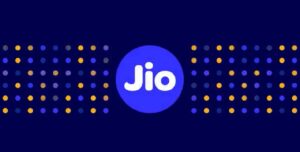 Featuring an 11.6-inch HD display, the JioBook runs on JioOS, an Android-based operating system.
This portable computer is equipped with a 2MP front-facing camera, built-in stereo speakers, and a Jio sim card. The laptop is pre-installed with Jio apps and Microsoft 365 services.
The company is also marketing the budget laptop as a viable alternative to tablets for corporate employees working outside the office.
Also read: Boeing Is Offering China Bound 737 Max Jets To Air India
JioPhone 5G to be launched soon
The laptop is Reliance Jio's second low-cost device following the JioPhone, which the company is also reportedly planning to upgrade in the near future. As per media reports, a 5G-compatible version of JioPhone, codenamed 'Ganga,' will hit the markets very soon.
JioPhone 5G is rumored to come with a 6.5-inch HD+LCD screen with a 90Hz refresh rate. The device is most likely to be powered by Qualcomm Snapdragon 480 with internal storage of 38GB.
There is no official announcement of the launch date, but the smartphone is expected to arrive very soon in India.