New Delhi: Traveling to Serbia will soon become a bit laborious for Indian citizens, as the southeastern-central European country has barred visa-free entry to Indians from January 1, 2023.
The Serbian government has announced that Indian nationals will no longer be able to enter Serbia without a visa starting in January 2023. This change creates an additional burden for Indian citizens who wish to travel to Serbia, as they will now have to apply for and pay for visas before they can enter the country.
The decision has been met with a certain degree of disappointment from Indian travellers, as Serbia was one of the few countries in Europe that still allowed visa-free entry for Indians.
Also read: World's Most Expensive Adventures
However, the change is likely due to Serbia's recent bid to join the European Union, which requires its member countries to adopt stricter immigration policies.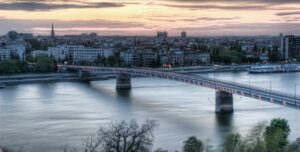 For Indian citizens who wish to travel to Serbia in the future, the best option is to begin the visa application process as soon as possible. This will allow them to ensure that their applications are processed in time for their trip and that they can still enjoy their visit to Serbia even with the new visa requirements in place.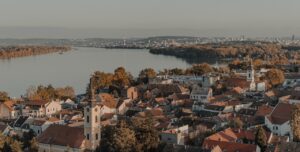 The existing arrangement of visa-free entrance into Serbia for Indian passport holders for stays of up to 30 days has been revoked by the Government of Serbia, reads a government statement.
From January 1, 2023, Indian passport holders will no longer be able to enter the country without a visa. This is a significant change from the previous policy, which allowed Indians to live visa-free for up to 30 days a year.
Also read: These Popular European Countries Have No Airports
Holders of ordinary Indian passports who plan to travel to Serbia after January 1 must obtain a visa from the Serbian Embassy in New Delhi or another country before their trip.
Citizens of India with valid visas for the United Kingdom, the United States, or Schengen will still be permitted to enter Serbia visa-free for up to 90 days.
Serbia has ended visa-free travel for Guinea-Bissau, Tunisia, and Burundi citizens, in addition to India.
However, countries such as Mauritius, Thailand, Indonesia, and Maldives remain visa-free vacation options for Indians.