The Andaman and Nicobar Islands is a union territory of India located in the Bay of Bengal. In all, 572 islands make up the Andaman and Nicobar Islands, of which only 38 are inhabited. The islands are considered to be submerged extensions of the Arakan Mountains.
The Austrians attempted to establish a colony on the islands, renaming them Theresa Islands in 1778. A British colony was established in 1858 in modern-day Port Blair, which became a permanent settlement. The colony was intended to house criminal convicts from the Indian subcontinent.
Must visit places in Andaman and Nicobar
The Andaman and Nicobar Islands are a stunning collection of islands in the Indian Ocean. With pristine beaches, expansive jungles, and diverse marine life, they are a paradise waiting to be explored. The following places should be included in your sightseeing itinerary when visiting the Andaman and Nicobar Islands.
Cellular Jail, Port Blair
The cellular jail, also known as Kaala Paani, was built by the British in 1906 to imprison and exile Indian freedom fighters. The cells were constructed for solitary confinement so that prisoners could not communicate with each other. This historic landmark is one of the most popular tourist attractions in Andaman and tells the story of Indian freedom fighters and the dark period in our history. The jail is now turned into a museum.
Today, the Cellular Jail stands as a poignant reminder of the struggles and sacrifices made by India's freedom fighters. Visitors can explore the jail and learn more about its history through guided tours, short films, and interactive exhibits. The jail is also a popular tourist destination and a must-see for anyone visiting Port Blair.
Radhanagar Beach
Radhanagar Beach is a stunning stretch of white sand on the island of Havelock in the Andaman Sea. With its clear turquoise waters, lush green vegetation, and stunning sunsets, it's no wonder that Radhanagar Beach is considered one of the finest beaches in India.
Also read: A Complete Travel Guide To Lakshadweep
Often referred to as Beach No. 7, Radhanagar was crowned "The Best Beach in Asia" and "The 7th Best Beach in the World" by Time Magazine in 2004. It was also listed as one of the top 25 beaches in Asia in the 2016 Traveler's Choice Awards by TripAdvisor.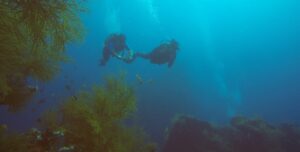 Visitors can enjoy activities like swimming, snorkeling, and kayaking in crystal-clear waters or relax on the sand and soak up the sun. Radhanagar Beach is truly a paradise and a must-see for any traveler visiting the Andaman & Nicobar Islands.
Kalapathar Beach, Havelock Islands
It is a stunning long stretch of white sand beach with a striking lining of black rocks beside a serene blue sea. Its name comes from the adjacent Black Road. The beach offers spectacular views of sunrises and sunsets.
Also read: Exploring The Greek Island Of Sifnos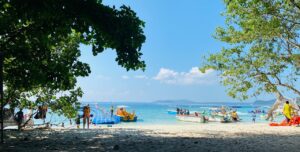 Elephant Beach
Water sports enthusiasts have numerous opportunities at Elephant Beach, located 8.6 km from Havelock Jetty. Dense tropical jungles and lush greenery on every side surround the beach. This white, sandy beach has shallow water free of rocks and sharp corals, so swimming is fairly easy.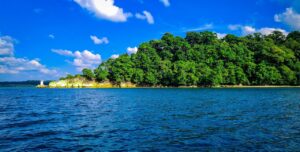 A wide variety of water sports activities are available on the beach, including jet skiing, kayaking, speed boats, banana boats, and sofa boats. In the past, three elephants used to offer rides on the beach to tourists. This is the reason why the beach is known as Elephant Beach. At present, there are no elephants in the area.
Neil Island
This is a scenic island located 37 kilometers south of Port Blair. It is also known as the vegetable bowl of the Andaman Islands due to its ideal climate for growing fruits and vegetables.
Neil Island is renowned for its diverse biodiversity, unexplored coral reefs, white sandy beaches, and tropical woodlands. The island is the ideal vacation destination for anyone who seeks a relaxing holiday on long, deserted beaches.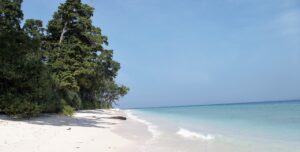 Bharatpur Beach, Sitapur Beach, and Laxmanpur Beach are among the pristine beaches on Neil Island. All three beaches are named after mythological characters from the Ramayana. An excursion to these three beaches is referred to as the Three Point Tour.
Chidiya Tapu
Chidiya Tapu, also called Andaman's Bird Island, is a rich mangrove forest that offers a habitat for various birds. Chidiya Tapu is not just a birdwatcher's paradise but also a picnic and trekking spot. Sunset Point at Chidiya Tapu is one of the main attractions.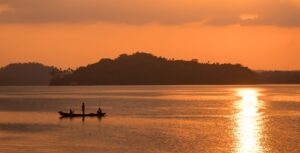 A 28-kilometer ride from Port Blair brings you to this eco-park on the southernmost tip of South Andaman Island. There is a stunning view of the setting sun as it dips into the Bay of Bengal from Chidiya Tapu's Sunset Point.
Mount Harriet
Mount Harriet, now called Mount Manipur to honor the freedom fighters of Manipur who resisted the British during the 1857 and 1891 revolutions, is the third-highest point in the Andamans and Nicobars. In 1891, during the Anglo-Manipuri war, Maharaja Kulchandra Singh and 22 other freedom fighters were imprisoned here.
Also read: Where To Go In Kerala?
Ross Island
The island was originally named after marine surveyor Daniel Ross but was renamed Netaji Subhash Chandra Bose Island in December 2018. Located three kilometers east of Port Blair, the island is renowned for its historic ruins and British architecture.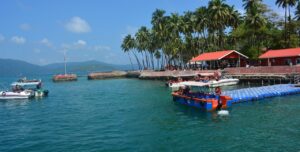 A sanatorium was constructed on the island in 1782. The British occupied the island again in 1857 and used it for 85 years as a headquarters. During this time, the British constructed many essential government offices in this penal settlement, which were later abandoned after an earthquake in 1941.
Interesting facts about Andaman and Nicobar Islands
Barren Island in Andaman and Nicobar is the only active volcano in India. It last erupted in 2017.
Andaman and Nicobar Islands served as a strategic naval base for the Cholas, who called the islands Ma-Nakkavaram, meaning 'Great Open.'
Even Marco Polo, who came to India, called these islands Necuverann.
In colonial times, the British named the islands Nicobar.
The Danish East India Company occupied the islands first, in 1755. The islands were initially called New Denmark but were later renamed Frederick's Islands.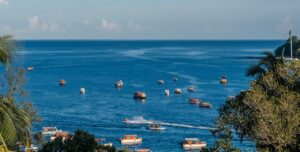 The Andaman and Nicobar Islands are the perfect destination for those looking for a secluded island getaway. When traveling to the Andaman and Nicobar Islands, you should plan to stay for at least a few days to get the full experience.
How to reach
The quickest way to reach Port Blair, the capital of Andaman and Nicobar Islands, is by air. There are regular flights to Port Blair from cities such as Delhi, Chennai, Kolkata, and Bangalore.
Alternatively, you can reach Port Blair by Ship. Ship services are available from Vishakhapatnam, Kolkata, and Chennai. The journey time varies depending on the route taken. Whichever way you choose to reach Port Blair, make sure to book tickets in advance to get the best deals.