We all crave adventure, but sometimes our bank accounts don't allow it. Here are some of the world's most expensive experiences for those willing to spend a little extra. From skiing in Norway to free fall from the world's highest mountain, we guarantee you'll be surprised at how much some of these activities cost.
Expedition to Mount Everest
It's no secret that expeditions to Mount Everest, the world's highest mountain, are among the most expensive experiences money can buy. There are a lot of risks involved, and we're not discussing them here. Everest expeditions cost anywhere from USD 30,000 to 60,000 USD per person.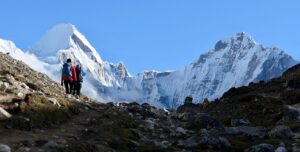 The cost of these expeditions cannot be justified on a budget. There is no way these trips can be completed in a couple of days, and they take months. It should not be surprising that everything from oxygen tanks to life-saving gear to sherpas costs a lot.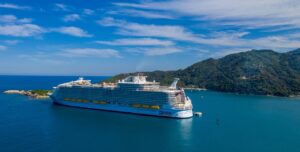 Around the World Cruise
A voyage around the world on one of the luxury cruise ships can cost you anywhere from USD 75,000 to USD 1.3 million for two weeks to four months. Cruises like Regent Seven Seas Cruises, Six Star Cruises, Norwegian Epic, and Queen Mary 2 are among the most luxurious and luxury cruises that offer world tours.
Journey to Antarctica
A cruise ship is the only way to reach Antarctica since there are no flights to the continent. Prices may vary according to the number of days and the tour operator you are traveling with, from a minimum of USD 5,000 to a maximum of 60,000 USD per person.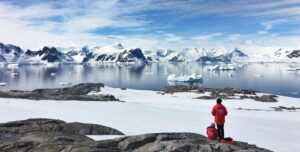 The Antarctic Treaty governs all human activities in Antarctica, as the continent doesn't belong to any nation. The International Association of Antarctic Tour Operators manages all tours to Antarctica under the Treaty signed by several countries, including India.
Skydiving from the World's Highest Point
Freefall from the Earth's highest point costs at least USD 25,000 per person. A skydive expedition on Mount Everest includes an arduous trek through the high mountains of Nepal that lasts 11 days.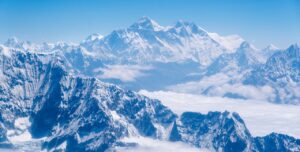 It may seem extreme to pay that much for an epic view, but the heart wants what it desires.
The Great Himalaya Trail
It costs a minimum of USD 20,700 and a maximum of USD 41,400 to trek the Himalayas' entire length over four months. These costs include permits and entry fees, support staff, meals and fuel, transportation, administration, and contingencies.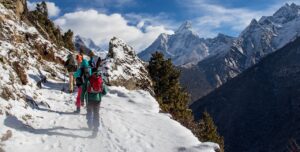 In this trek, you will traverse the Himalayan regions in Nepal, India, and Bhutan. Moreover, this trail is not a fit for the faint-hearted. The 1700km trail will take you through some of the world's highest peaks and most remote environments.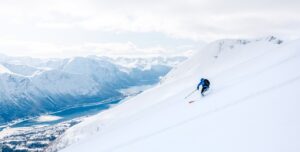 Extreme Skiing in Norway
There are some beautiful skiing terrains in Norway, but they are also some of the most expensive. For USD 3000 a day, you can learn to ski from beginners to advanced on the Norwegian island of Lofoten.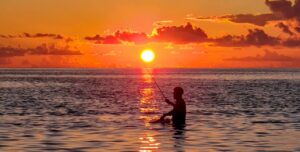 Fly Fishing in Maldives
This list would not be complete without mentioning a costly fishing trip in the Maldives. Island Hideaway is the only resort on the islands that offers fly fishing. Because fishing trips of this kind are rare, a week's expedition can cost up to USD 50,000. You can also catch some of the biggest edible fish, such as tunas and marlins, another reason for the high price.