The rainy season is absolutely amazing time that captivates both tourists and locals with its refreshing climate and picturesque landscapes. The raindrops that adorn the scenery bring new life to waterfalls, beaches, and hills, transforming the land into a heavenly paradise.
Best of all, the sweet aroma of the earth after it's been blessed with rain is an indescribable scent that truly delights the senses. This time is perfect for deepening your connection with nature and experiencing a sense of peace and harmony.
There's no doubt that monsoons are intriguing, and it would be unfair to limit them to an indoor experience only. Sure, some people may shy away from travelling during the rainy season, but we assure you that when you venture out into the rain, the magic of nature will create unforgettable memories. Don't let those indoor plans take over – step out and witness nature in all its glory this monsoon.
Need some inspiration on where to go? Check out our list of the best monsoon destinations in India.
Cherrapunji (Meghalaya)
Cherrapunji is widely recognized for receiving the highest rainfall in India, making it a dazzling sight during monsoon season. This region constantly experiences rain throughout the year, but the downpour during monsoon season is simply unparalleled.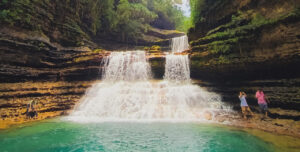 If you want to enjoy piping-hot tea with your loved ones while sitting under the roof amidst the soothing cool breeze and heavy rainfall, Cherrapunji is definitely the place to be. Take a break from your busy schedule and simply bask in the rain-soaked atmosphere in this highly sought-after destination.
Lonavala (Maharashtra)
If you're searching for a relaxing getaway, then Lonavala ticks all the boxes. With its lush green valleys, misty mountains and serene lakes, you'll be transported to another world. Trust us when we say that Lonavala offers one of the best experiences during the monsoons.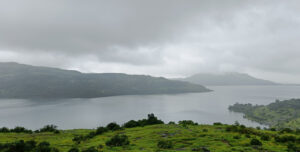 Everything about this place becomes enchanting and magical. You can capture stunning views of the city from Tiger's Point, be amazed by the overflowing Tungarli Lake, or admire the Tikona Fort as it gets covered in glistening water droplets. And you can't miss out on taking countless pictures amidst this idyllic setting. These moments are sure to make you feel overjoyed!
Wayanad (Kerala)
Wayanad, a little piece of paradise located in the picturesque state of Kerala, is the perfect destination to enjoy the monsoon season in South India. This exquisite location has gained recognition as one of the finest monsoon destinations in the country, hosting a three-day monsoon festival, known as "Splash."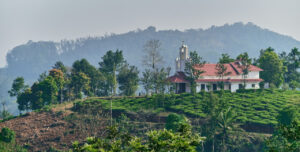 Whether you seek a breathtaking trekking excursion or wish to indulge in the breathtaking lush tea gardens, Wayanad will not disappoint you.
Darjeeling (West Bengal)
Darjeeling, known as the 'Queen of the Himalayas', is one of India's most scenic hill stations and a must-visit destination for all travellers. Located roughly 2,050m above sea level, its vast tea plantations, picturesque hills, iconic toy train, and verdant valleys all come together to create a euphoric landscape that is beyond compare.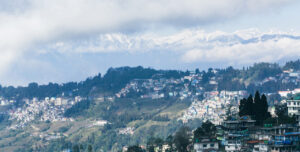 A visit to the tea gardens and a ride on the illustrious Darjeeling Himalayan Railway, particularly on a rainy day, is a favourite among tourists.
Also read: Mountain Railways Of India
Coorg (Karnataka)
Coorg, a hidden gem in South India, is a must-visit destination that beckons nature lovers and adventure enthusiasts alike. With its breathtaking waterfalls and sprawling tea gardens, Coorg offers a perfect opportunity to reconnect with mother nature.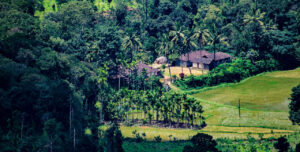 Often referred to as the 'Scotland of India', Coorg's scenic and hilly setting is a feast for the eyes. When the weather turns cool and misty during the monsoon season, there's no better time to experience the irresistible charm of Coorg.
Shillong (Meghalaya)
Shillong, nestled amidst the picturesque Khasi and Jayanti Hills, is a highly recommended destination to explore during the monsoons. Dotted by a plethora of mesmerizing waterfalls such as Elephant Falls, Bishop Falls, Crinoline Falls and many more, the beauty of Shillong is simply breathtaking.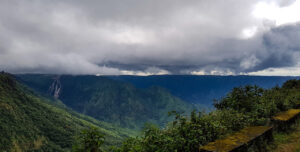 When drenched in rain, Shillong becomes even more striking, leaving an everlasting impression on every visitor. If you're looking for an unforgettable monsoon escape, Shillong should definitely be on your list.And don't forget to indulge in some of the local delicacies, like momos, tungrymbai, and jadoh. Your taste buds will thank you!
Kodaikanal (Tamil Nadu)
Kodaikanal, often dubbed as the 'Princess of Hill stations,' is situated in the serene Palani Hills. Though it is generally hot in this region, the monsoon season brings a refreshing aura with a steady flow of cool breeze and rain.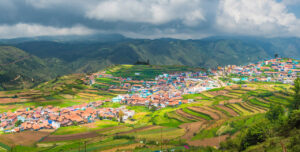 The sight of the lavish valleys and hills blooming with greenery after the rains is truly rejuvenating and calming to the soul. Take some time to unwind by the serene lakes, or if you're feeling more adventurous, go for a hike and enjoy the pleasant weather.
Also read: Ooty and Kodaikanal – Slices of Paradise
Alleppey (Kerala)
Alappuzha, or Alleppey as it's more commonly known, is recognized for its serene backwaters and relaxing Ayurvedic resorts. And, during the monsoon season, the serene landscape transforms into a lush-green oasis, as rain showers trickle down from the heavens and quench the thirsty fields and meandering rivers.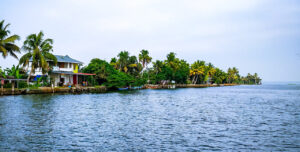 The backwaters, canals, paddy fields, and coconut groves are simply breathtaking this time of year. Don't miss out on the town's popular tourist destinations, like the Alappuzha Beach, Marari Beach, and Revi Karunakaran Museum.
Also read: Where To Go In Kerala?
Mahabaleshwar (Maharashtra)
Mahabaleshwar is a dream getaway for nature lovers who enjoy the monsoon rains. Nestled at 622 m above sea level in the Sahyadri ranges, this hilly landscape is surrounded by scenic woods and mighty peaks.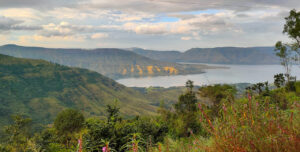 Its stunning vistas and awe-inspiring splendor can be unraveled by trekking to the Wilson's Point, which is always shrouded in mist, basking in the charm of thundering Lingamala Falls, or strolling around the Venna Lake. Mahabaleshwar is simply magical, brimming with breathtaking landscapes and thrilling experiences.
Munnar (Kerala)
Are you still uncertain about where to spend your monsoon vacation and create lasting memories? You should definitely check out Munnar, an idealc retreat that's a world away from stressful city living.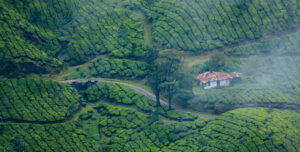 With its serene mist, lush tea plantations, rolling hills, and tranquil vibe, Munnar is a hot favourite for tourists seeking a monsoon sojourn in India. The rains turn this place into a paradise on earth, recharging not just the locals but also adding to the ethereal allure of the natural landscape.
---
With so many amazing destinations to choose from, it's impossible to stay indoors. We've got all the info you need to plan your next adventure during the rainy season. Reach out to us and let us help you plan your next adventure to these picturesque locations!