Known for its beautiful beaches, stunning backwaters, and vibrant culture, Kerala is one of India's most sought-after tourist destinations. This south Indian state is also home to some of the finest hotels and resorts in the country, making it the perfect place to relax and rejuvenate.
If you're looking for a place to visit that is both visually appealing and culturally rich, then Kerala is the ideal destination for you.
Top 5 places to visit in Kerala
From stunning beaches to lush mountains and everything in between, here are the best places to visit in 'God's Own Country'.
Alleppey
Renowned for its canals, backwaters, beaches, and lagoons, Alleppey is one of Kerala's most desired destinations. George Curzon, Viceroy of India at the beginning of the 20th century, described it as the "Venice of the East." The town is also referred to as the "Venetian Capital" of Kerala.
Also read: The 5 Best Offbeat Destinations To Visit In Himachal This Winter
In Alleppey, you will undoubtedly be hypnotized by the beauty of the backwaters and picturesque landscapes. The natural beauty of Alleppey is worth experiencing. The picturesque setting and the town's quaint charm are sure to captivate you.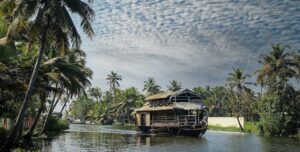 The best way to explore the place is by taking a boat ride through the canals. When you're out on the open water, there's nothing better than relaxing and enjoying the company of your loved ones. And what better way to do that than by renting a houseboat?
A houseboat vacation is perfect for enjoying time on the water with your family or friends. You'll have all the time you need to relax and create lasting memories. Plus, a houseboat vacation is an out-of-the-box experience that you won't want to miss.
Kochi is 55 km from the city, and the state capital, Thiruvananthapuram, is 155 km away.
Munnar
Munnar is a picturesque hill station in Kerala, India. At 1600 meters in the Western Ghats, the place boasts rolling hills, tea plantations, and winding roads. The ambiance is exciting, as you don't have to deal with the usual chaos, traffic, and noise. Embrace all the beautiful experiences that Munnar has to offer and cherish them for years to come.
Munnar is also home to several exciting places, including Eravikulam National Park, the Mattupetty Dam, and Anamudi Peak.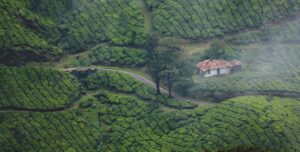 Munnar is a popular tourist destination, and there are a number of ways to get there. The most common way to travel to Munnar is by road. The journey takes around 4-5 hours from Kochi, the nearest major city.
Alternatively, you can take a train from Ernakulam Junction railway station, which takes about 5-6 hours. If you're planning a trip to Kerala, be sure to add Munnar to your itinerary.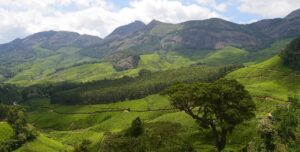 A visit to Munnar is sure to give you the impression that Kerala is not just about the backwaters. With verdant hills and scenic landscapes, Munnar will definitely show you the other side of this beautiful state.
Also read: Six Amazing Holiday Destinations For Yoga Lovers In India
Wayanad
The undulating wooded areas of Wayanad and its picturesque terrain make it an exotic destination in every sense. This is also a typical honeymoon destination in South India, where you can begin a lifelong romantic journey with your loved one. Spice plantation strolls, river trails, or small hikes and treks can be thrilling and highly romantic for that ultimate honeymoon experience.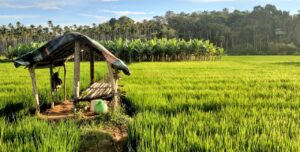 Wayanad is a district in the Indian state of Kerala. It is located at the southern tip of the state, and its name means "land of paddy fields." Wayanad is known for its scenic beauty, lush green landscapes, and rich wildlife.
The district is also home to a number of historical and cultural sites, including the Edakkal Caves, which are believed to be more than 5,000 years old.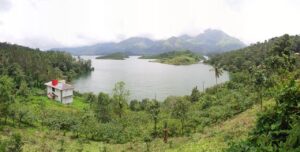 The most common way to reach Wayanad is to fly into Kozhikode airport and then catch a bus or taxi to Wayanad. Alternatively, you can take a train to Kozhikode and hop on a bus or taxi.
You can also take a bus directly to Wayanad from Kerala's capital, Thiruvananthapuram. You will need to book your tickets in advance, whichever way you travel, as there are no direct flights or trains to Wayanad.
Kochi
Known as the Queen of the Arabian Sea, Kochi is one of the most impressive towns in India. Kochi is famous for its natural harbor and has been a major spice-trading center since the 14th century.
The city's cosmopolitan culture results from the strong presence of various ethnic and religious communities worldwide. Kochi is also home to some of India's most iconic landmarks, such as the Chinese fishing nets and Mattancherry Palace.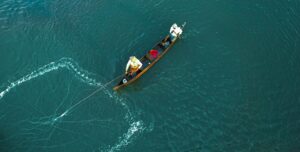 Urban settlement and historic heritage combine perfectly in this coastal town. Situated beside the Arabian Sea on the South-West Coast of India, Kochi is a major port city.
You might only find giant fish nets in the Kochi Fort area in India. There are traces of the British, Dutch, and Portuguese periods of history, and one can still see the architectural wonders constructed during those times.
Also read: These Are Five Best Ski Towns In The World
As a destination that depicts a mixed bag of cultures, Kochi offers unique, romantic, and enjoyable experiences for holidaymakers.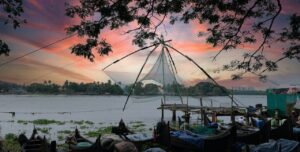 To get to Kochi, you can fly into Cochin International Airport or take a train from one of the major cities in India. Once you're in Kochi, there are a number of great places to visit, including Fort Kochi, Marine Drive, and the Kerala Folklore Museum. With its stunning scenery and rich history, Kochi is a city that is sure to leave a lasting impression.
Kovalam
Often cited as one of India's most popular beach holiday destinations, Kovalam is a true surprise for people searching for a romantic getaway.
This beach town offers a wide range of activities to keep people of all ages entertained and engaged. Visitors can enjoy snorkeling, kayaking, windsurfing, boat excursions, and coastal walks to keep things active.
Also read: Explore Lakshadweep: A Complete Travel Guide
Kovalam is a beach town in Kerala, India, and a popular tourist destination. The city is situated on a peninsula with three main beaches: Lighthouse Beach, Hawah Beach, and Samudra Beach.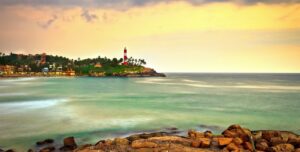 Lighthouse Beach is the most popular and is home to a 100-foot-tall lighthouse that offers stunning coastline views. Hawah Beach is a pleasant place to relax and take in the sun, and Samudra Beach is a favorite for surfers.
The town is also a popular spot for Ayurvedic treatments. If you're looking for a beach destination that offers beauty and excitement, Kovalam is worth visiting.
The easiest way to reach Kovalam is by flying into Thiruvananthapuram International Airport, about 20 kilometers from the town. From there, you can either take a taxi or a bus to Kovalam. The journey will take about an hour if you're traveling by bus.