Sikkim is undoubtedly one of the most awe-inspiring destinations in the country, and it's no surprise that countless visitors flock to its stunning landscapes every year. This charming state is adorned with magnificent views of the towering Himalayas, pleasant weather, and friendly locals, making it a destination not to be missed.
From exploring enchanting lakes and valleys to indulging in the scrumptious local cuisine, Sikkim is a treasure trove of exciting activities. We have handpicked a list of lesser-known sites in Sikkim that should earn a place in your travel itinerary during your next visit to this serene haven.
Discover your inner wanderlust as you explore these little-known treasures in Sikkim.
Dzongu Valley
The Dzongu Valley in Sikkim is a well-kept secret, offering an unparalleled glimpse into the culture of the Lepcha tribe. Located in the northern part of the state, it is approximately 20-25 kilometers from Mangan and boasts spectacular views of the Kanchenjunga range.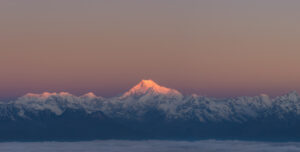 However, visits to this pristine valley require appropriate tourist permits. The captivating scenery of this area with its snow-clad mountains against a clear blue sky is guaranteed to make a lasting impression on any visitor.
Chalamthang
If you're someone who loves serene surroundings, then you definitely need to visit Chalamthang. This picturesque place is located in the southern Sikkim and is known for being one of the cleanest organic villages in the state.
The name 'Chalamthang' in Lepcha language means 'orange orchard', and the village definitely lives up to its name. It's a great place to relax in the lap of nature and enjoy the lush greenery that surrounds you.
Gyangchung
The charming town of Gyangchung is a real gem in the South of Sikkim. Here, you'll be treated to breathtaking views of the Kanchenjunga and the lush green tea plantations.
And if you're lucky enough to visit during the winter season, you'll be greeted by the lovely sight of blooming cherry blossoms. Take a leisurely stroll in the meadows at sunrise and soak up the stunning scenery of the place.
Yuksom
If you're heading to West Sikkim, make sure to visit Yuksom. It's just a 35-kilometre drive from Pelling, so it won't take you too long to get there. The name Yuksom means 'meeting point of three lamas', which adds an element of mysticism and spirituality to the place.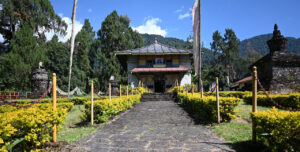 Plus, if you're an adventurous traveller, it's the starting point for the Goechala trek. And even if trekking isn't your thing, you'll love the amazing views of the mountains and the many monasteries that dot the area. So why not add Yuksom to your Sikkim itinerary?
Rolep
Rolep is an enchanting town located in East Sikkim, characterized by its breathtaking riverside location. The town holds historical significance as it served as a stopover on the ancient silk route that linked India and China via the Nathula Pass.
The town is inhabited by various local communities such as Bhutia, Sherpa, Gurung, Chettri, and more, making it an ideal destination for people who appreciate different cultures. For nature enthusiasts, Rolep is a paradise where they can indulge in birdwatching, admire the exotic flora, and relish the serene ambiance.
Singhik
Located at an altitude of approximately 1500 meters above sea level on a picturesque hill in North Sikkim, Singhik is renowned for its phenomenal vistas of Mt. Kanchenjunga and Mt. Siniolchu.A mere 4 kilometre journey from Mangan will lead you to this picturesque town.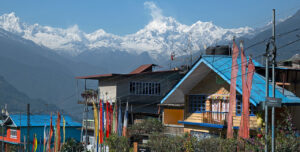 While you're here, make sure to visit the converging point of River Kanaka and River Teesta at the foothills – an experience that's sure to leave you awestruck. Adventure enthusiasts can partake in the exciting Jhandi viewpoint trek and the Tosho Lake trek, making their stay in Singhik even more enriching and fulfilling.
We hope our list helps you in planning your Sikkim trip. Enjoy the journey!