The Lakshadweep Islands are a group of 36 coral islands located off the south-western coast of India. These beautiful islands are perfect for a relaxing beach vacation. This blog post will explore some of the best things to do in Lakshadweep.
Lakshadweep, also known as Laccadive, is the least visited of the eight Union Territories in India. With a total surface area of 32.62 sq km, it is virtually the smallest union territory in the country and is located approximately 200-400 km away from Kochi in Kerala.
---
The archipelago gained Union Territory status in 1956 and was named Lakshadweep in 1973. It was previously known as the Laccadive Islands, Minicoy Islands, and Amindivi Islands.
Lakshadweep means a hundred thousand islands. Although the translation implies otherwise, there are only 36 islands, 12 atolls, and three reefs. Among these islands, only ten are inhabited.
---
It's not like you pack your bags and head off to your destination. For Lakshadweep, things get a little tricky. A clearance certificate (available online) from your local police station is required before obtaining an entry permit.
Once you have your clearance certificate in hand, you will need to download the Lakshadweep entry permit, or you will need to get it from the Lakshadweep Administrative Office at Willingdon Island in Kochi, Kerala.
Then you need to submit the permit to the station house officer in Lakshadweep.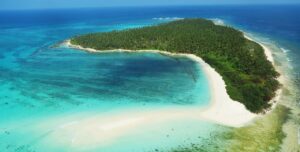 The blue waters, white sandy beaches, big lagoons and exotic coral reefs of Lakshadweep are just a few reasons that make Lakshadweep a popular tourist destination off the Indian mainland.
Why Visit Lakshadweep?
Lakshadweep is best for those seeking tranquility or wishing to have a thrilling experience.
It is also a perfect destination for those looking for a luxurious holiday. Opulent resorts and a wide range of adventure and fun activities will make your beach vacation a perfect experience that will last for a lifetime.
Here tourists can get close to the alluring marine life, rural communities, and lighthouses. The smallest Union Territories of India, Lakshadweep, has a magnetic pull for traveller of all kinds.
Minicoy Island
One can experience the beauty of nature or indulge in some adventurous activities on the islands of Lakshadweep. The most popular ones include Minicoy Island, home to some of the best luxury beach resorts in Lakshadweep, as well as one of the oldest lighthouses in the area, offering breathtaking views from the top.
Also read: World's Most Expensive Adventures: The Top 7
Bangaram Island
There is Bangaram Island, ideal for honeymooners, and Kadmat Island, home to big lagoons and rich marine life. Tourists can also visit Suheli, Cherium, Tinnakara, Kalpeni, Agatti, Chetlat, and Bitra for a relaxing and fun-filled beach vacation.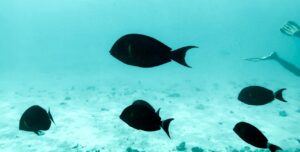 Things to Do
There are so many things to see and do in Lakshadweep. Tourists will enjoy some of the best things to do while immersing themselves in exciting water sports and discovering the rich marine life at this picturesque beach destination.
Scuba diving on the island lets visitors closely observe the beautiful marine life. You can relax on the beach, participate in folk dance performances, eat local cuisine, and shop for traditional coral shell handicrafts.
Tourists can also enjoy other activities that will give them an experience like no other.
Cuisine
When it comes to Lakshadweep's cuisine, it is as good as what one finds on the islands. Kerala cuisine heavily influences its local delicacies, with coconut and rice being the main ingredients.
Lakshadweep has a mouthwatering array of traditional dishes, including delicious octopus fry, appams, and tuna cooked with tangy coconut flavor.
Agatti Island Beaches Resort and Akshaya Mess & Food Court are among the must-visit eateries where tourists can savor local delicacies.
Shopping in Lakshadweep
Tourists can find some beautiful items when shopping in Lakshadweep, including handcrafted items made from coral shells. Whether oysters or coral shells, coconut shell objects, or outstanding beach handicrafts, shopping in Lakshadweep will give tourists an unforgettable experience.
You can purchase shell-made bracelets, mirrors, armlets, knives, lamps, ashtrays, and more. That's not all; tourists can also purchase some incredible aquariums here.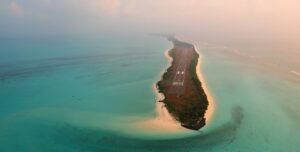 How to Reach
Pack light if you're going to Lakshadweep. Aircraft are small and have limited seating, so you'll need to pack light if you're traveling by airplane. Anyway, heavy packing is a thing of the past!
You can take a flight or ship from Kochi, Kerala, to Lakshadweep.
Air India operates six flights per week to Agatti, the only airstrip on the island. You can take a boat ride from there to Kavaratti and Kadmat.
There are seven passenger ships to choose from if you plan to travel by sea. The MV Kavaratti, MV Minicoy, MV Amindivi, MV Corals, MV Lagoon, MV Lakshadweep Sea, and MV Arabian Sea are the ships you can board. All of them offer regular service between Kochi and Lakshadweep.
Depending on the destination, the journey takes 14-18 hours from Kochi.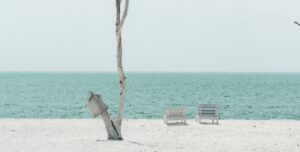 FAQ
What to See?
Bangaram, Agatti, Kadmat, Minicoy, Kalpeni and Kavaratti are among the most popular places in Lakshadweep. A visit to these stunning destinations is also a great way to get to know the culture and traditions of the locals.
What is the best time to visit Lakshadweep?
The best time to visit Lakshadweep is between October and March when the weather is cool and pleasant. These months also see the least rainfall, making it easier to enjoy all the islands have to offer.
Is it possible to fly from mainland India to Lakshadweep?
There are six flights a week between Kochi and Agatti operated by Air India.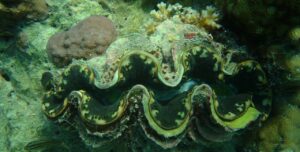 Does Lakshadweep require a permit for visitors?
Yes. Lakshadweep permits require a Police clearance Certificate. A clearance certificate (available online from your local police station) is required before you can get your entry permit. If you plan to travel to Lakshadweep, you can approach a nearby police station in your city and ask for a clearance certificate.
The first step to applying for an entry permit is to get a clearance certificate (available online) from your local police station. Attach three passport-size photographs and identification proof with this document before submitting it for getting a clearance certificate.
Also read: These Are Five Best Ski Towns In The World
To avoid delays, apply for a clearance certificate at least a month before your travel date. After your clearance certificate, you can download or pick up the entry permit at Willingdon Island in Kochi.
Afterward, the permit is required to submit to the Lakshadweep station house officer. Better you go through an authorized Lakshadweep agent.
There is no doubt that India's smallest Union Territory is also one of its most beautiful. It is hard to describe how awe-inspiring the natural scenery of Lakshadweep is. Lakshadweep's natural landscapes will blow your mind with their sheer beauty. With its pristine beaches, beautiful coral reefs, and clear blue waters, Lakshadweep is a true paradise.