Delhi: Several Boeing 737 Max jets, once destined for China, are being offered to Air India Ltd as the planemaker attempts to offload some of the roughly 140 aircraft it is currently prohibited from delivering.
The US manufacturer has not been permitted to deliver Max aircraft to China for more than three years as it deals with escalating trade tensions and the repercussions of two fatal crashes of the workhorse aircraft.
China was the first country to ground the Max in March 2019 and did not authorize its return long after the US lifted a ban in late 2020.
Due to the uncertainty surrounding the China-bound jets, Boeing is actively looking for potential airlines that could purchase some of the 737 MAX jets. Air India (AI) is among the airlines the planemaker is eyeing.
As part of its fleet expansion, the Indian carrier plans to add many narrowbodies. Boing hopes AI may consider some of Boeing's MAX aircraft ready to leave its facility.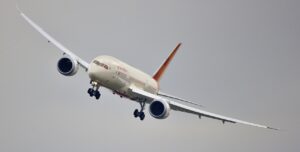 Boeing eying Air India
As Boeing waits for China to decide on the orders, the company has reportedly offered Air India some of the 737 MAX jets bound for China. According to Bloomberg, Boing plans to sell as many as 140 MAX jets originally made for Chinese carriers.
Boeing is in talks with lessors and airlines about the MAXs originally designed for Chinese carriers, claims a Bloomberg report. Due to its big fleet expansion plans, Air India is reportedly one of many airlines that the planemaker is interested in. Air India has yet to make a statement, while Boeing has refused to comment.
Also read: Adani Group Enters The Telecom Sector
Bloomberg reported that Boeing could offload up to 50 jets on an "as is" basis. In this scenario, the buyer would be responsible for painting and reworking the cabin, not Boeing.
China treading carefully
The Chinese government is treading carefully in making decisions regarding the 737 MAX aircraft. Even as the rest of the world uses the jet actively, not a single unit has been delivered to the country in three years.
Dave Calhoun, CEO of Boeing, stated last month that Boeing needs to move the aircraft quickly, as the longer they stay in storage, the more money it loses.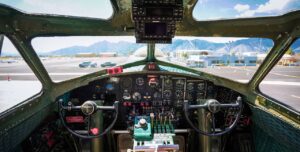 While China will likely take most of these planes, Boeing is seeking other buyers for some of the parked MAXs. Several of these aircraft have also been repainted in neutral white liveries to sport the colors of other carriers.
Boeing "can't wait forever," Calhoun said in September. Despite the Chinese authorities approving its reinstatement late last year, no local airlines nor airports have re-activated their 737 MAX fleets.
Also read: Apple To Launch M2 Chip Powered iPad Pro Variants
However, recent reports suggest that three of the 24 MAX planes of Guangzhou-based China Southern Airlines have been unsealed and cleaned. We will have to wait and see if this will kickstart the 737 MAX's return to the country.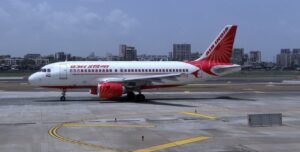 Boeing may offer a attractive deal to Air India
It is understandable why Boeing would consider Air India a potential MAX customer. An ownership change has given the airline a new lease on life. Over the next few years, Air India, backed by Tata Group, expects to add hundreds of new planes to its fleet.
AI could acquire 300 narrowbody aircraft in the next few years, and Airbus and Boeing are vying for lucrative orders. Since Boeing has a lot of MAX jets parked at its facilities, it will likely offer an excellent deal to Air India.