The travel industry, reborn after a pandemic-induced global pause, currently finds itself standing at a critical crossroads. This industry, armed with the power to either harm or heal our planet, has undergone a remarkable transformation.
The industry has adjusted its course in response to the changing global landscape. This shift has not only been about adapting to safety measures but has also encompassed a reevaluation of its environmental and societal impact.
This period of reflection prompted stakeholders within the travel industry, from airlines to hotels to tour operators, to reexamine their practices. It has become increasingly clear that the charm of exploration should no longer impose a burden on the Earth and its communities.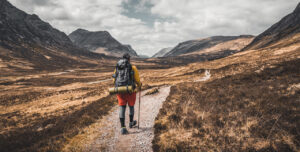 The pandemic served as a global wake-up call, compelling people to contemplate the consequences of unsustainable travel and recognize the need for responsible exploration.
Also Read: 20 Amazing Travel Hacks For Globetrotters
Today, there is a resounding consensus among travellers, environmentalists, and communities worldwide. It is widely acknowledged that our planet deserves better, and the time for meaningful action has arrived. This shared sentiment echoes powerfully within the hearts of passionate travellers, igniting a fire of change and responsibility.
In this evolving landscape, the call for sustainable tourism is no longer a faint whisper; it has grown louder with each passing day. As more individuals become attuned to the potential repercussions of irresponsible travel, the demand for sustainable alternatives gains momentum. Travellers are increasingly seeking experiences that not only enrich their lives but also contribute positively to the places they visit.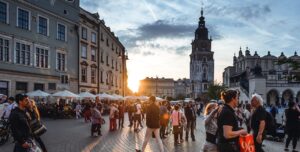 What is Sustainable Travel
Sustainable tourism is not only about reducing our carbon footprint; it also involves fundamentally changing our approach to exploration. This means treating the earth gently, appreciating local cultures, and promoting peaceful coexistence between humanity and nature.
The best part is you don't need to entirely revamp your vacation plans. So, how can you begin this significant transformation? Here is a collection of simple and effective tips to guide you on your journey.
Avoiding Over-Tourism
Discover the Hidden Gems
The world's iconic tourist hotspots now bear the heavy burden of over-tourism, which strains not only the infrastructure but also the very spirit of local communities. Shift your focus towards offbeat, under-the-radar destinations to savor solitude and authentic experiences.
Timing is Crucial
For those iconic attractions etched on your bucket list, consider travelling during the off-peak season. Experience these wonders without the overwhelming crowds, breathing new life into the destinations we cherish.
The Green Oasis of Accommodation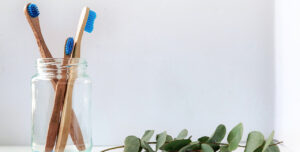 Opt for Eco-Conscious Accommodations
What are eco-conscious credentials? Do any hotels or resorts in the area possess them? These are important questions to ask when booking accommodation.
Also Read: Exploring The Ancient Marvels: Oldest Surviving Places In The World
Check if the place you plan to stay has green initiatives, like energy-efficient practices or a strict policy against using single-use plastic. Look for hotels that offer locally-sourced food in their menus.
The Art of Mindful Packing
Packing light and purposefully is indeed an effective step towards sustainable travel. Reusable items such as water bottles, metal straws, and shopping bags should find a place in your suitcase. Have you considered clothing made from organic and sustainable materials as well? This could be your chance to explore this option.
Use Locally-Produced Resources
Tourism can have a significant positive impact on local economies. By choosing locally-owned accommodations, dining in independent restaurants, and buying locally-made goods, you're supporting communities and generating secondary economic benefits through increased spending.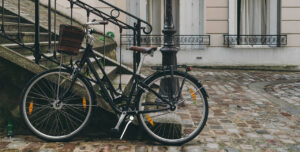 Choose Efficient Modes Of Transportation
Did you know that your choice of transportation affects your carbon footprint? Often, slower travel methods, like trains instead of planes or bikes instead of cars, are more eco-friendly.
Also Read: Travel Insurance: Your Key To Blissful Explorations
Additionally, exploring on foot or by bicycle, and using public transportation when you reach your destination, can provide a richer travel experience while reducing carbon emissions.
Carbon Offsetting
Lastly, while we strive to minimize energy usage, some carbon emissions are unavoidable. This is where carbon offsetting comes in. It allows you to calculate your carbon footprint using online calculators and subsidies it by investing in projects that reduce carbon or other greenhouse gases. Still, always offset through a reputable provider for maximum benefit.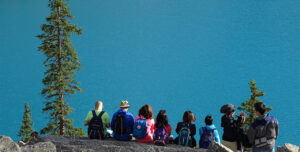 In conclusion, the journey towards sustainable travel is within our reach. It might require some planning and learning, but as the saying goes, every little bit helps. Isn't it the perfect time to start your sustainable travel journey? Answer the call of eco-wanderlust and witness the world change, one traveller at a time.