Finland has become the first European country to introduce digital passports, marking a new era of convenience in international travel. The implementation of these digital passports is expected to revolutionize the travel experience by reducing wait times and eliminating the need for long queues.
This beautiful European nation has launched its initial trial of 'digital travel credentials,' abbreviated as DTCs, which effectively turns your smartphone into your passport. The pilot project, a collaborative venture between Finnair, airport operator Finavia, and the Finnish police, is currently running in Helsinki.
It is anticipated that by the end of February 2024, travellers using Finnair to fly to and from three airports in the UK will have the option to use a new "Digital Travel Credential" (DTC) for border control processes.
Also Read: Singapore Surpasses Japan In The Ranking Of Most Powerful Passports
As of now, the scheme, which began at the end of August, is only available to Finnish residents, with flights to London, Edinburgh, and Manchester.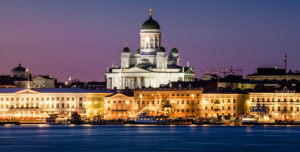 However, Finland is not the sole country exploring this cutting-edge technology. Last year, the European Commission reached out to several nations for similar trials. Croatia has willingly stepped forward and will launch its pilot in Zagreb in 2023. But for now, the spotlight is on Finland, the trailblazer in this new world.
The Operational Mechanism
Prospective Finnish volunteers interested in engaging in this groundbreaking endeavor must register with the Finnish police and install a dedicated app.
They are then required to make an appointment at the police station in Vantaa, which is conveniently located near Helsinki Airport. Volunteers must present a physical copy of their passport and complete a consent form during their visit.
Also Read: Majority Of Indian Prefer Planned Itineraries
A photograph will be captured, and following these procedures, the Digital Travel Credentials (DTCs) will be prepared for use on flights departing from Helsinki Airport to the United Kingdom or on direct Finnair flights bound for Helsinki Airport.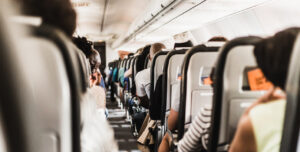 Volunteers are also required to transmit their data to the Finnish Border Guard via the app between 36 and four hours prior to their departure. A dedicated queue for volunteers has been established at passport control in Helsinki.
The Finnish Border Guard underscores that these digital passports are designed to facilitate expeditious border crossings without compromising security. This innovative initiative aims to redefine the future of international travel, providing a seamless and secure method for globetrotters to explore the world.