A recent report from Booking.com gives a detailed insight into the travel preferences of Indian tourists. These findings show a significant shift towards pre-planned trips and a growing preference for digitally integrated travel experiences.
Indian Tourists Prefer Planned Itinerary
Among the significant findings of the second edition of the APAC Travel Confidence Index 2023, it is revealed that 57% of Indians prefer to have a planned itinerary. They tend to chalk out local travel, sightseeing, eateries and more well in advance.
Also Read: Indians Are The Second Most Confident Travellers In Asia-Pacific
But what about the remaining percentage of travelers? Well, 30% only opt to book transport and accommodation in advance, leaving the rest of their travels somewhat unplanned.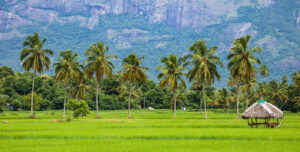 These travellers enjoy the experience of spontaneity and exploring their chosen destinations at their own pace. The thrill of on-the-spot decision making and leaving room for spontaneous adventures seem to dominate their travel style.
Digital Platforms and Indian Travellers
More than half of the Indian travellers surveyed (42%) showed trust towards digital travel platforms. But these travellers also take into account several factors before finalizing their bookings.
For a whopping 50%, comparing prices across different online accommodation booking platforms helped in getting the best deals. Variety too seemed to be an alluring factor, with 40% choosing a digital platform based on diverse accommodation options available.
Also Read: Travel Insurance: Your Key To Blissful Explorations
The kind of options varied from hotels to hostels, resorts to even apartments and bed and breakfast stays.
Trust Factors in Digital Bookings
Cancellation and refund policies are among the crucial aspects considered by 40% of travellers while selecting a digital travel platform. The trust also relied heavily on reviews and experiences of other users, with 35% of respondents giving them importance. Finally, for 24% of travelers, loyalty programs also played a crucial part in making their choice.
Connected Trip Experience: The New Norm?
Remarkably, the data also reveals that Indian tourists are leaning towards a 'connected trip experience'. This is a comprehensive travel solution that includes transportation, accommodation, local activities and services planned out in consecutive order, providing a seamless itinerary.
Also Read: The Five Super Safe Countries For Women To Travel Solo
Such integrated solutions were preferred by 40% of respondents, indicating a significant shift in the way Indian travellers plan their tours. Is this the future of travel?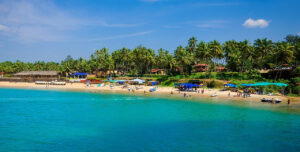 The findings by Booking.com indicate interesting trends among Indian travellers. Most prefer planned itineraries and a significant number also trust digital platforms for bookings.
Moreover, travellers are now turning towards platforms that offer a connected travel experience, integrating all aspects of a journey. It seems that the Indian traveller is evolving, and so are their travel patterns.