Bengaluru: The principal chief conservator of forests (wildlife) has issued a directive ordering all tiger reserves and heads of wildlife divisions in Karnataka to provide insurance coverage to all ticket holders. This development aims to expand the scope of wildlife protection measures.
Kumar Pushkar, Additional Principal Chief Conservator of Forests (Wildlife), stated that the insurance charge will be incorporated into the gate fee paid at eco-tourism sites. This measure has been implemented to further strengthen the safety measures for visitors at these sites.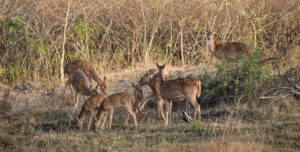 Karnataka's forests are a haven for adventure-seekers and nature lovers alike. With some of the best-maintained tiger reserves and national parks, the state offers incredible eco-tourism destinations. Here, you can indulge in a range of exciting activities such as kayaking, trekking, rafting, and even wildlife safaris.
Also read: Ready For Some Monsoon Magic? Come, Chase The Rain In Kerala With KTDC
Take a dip in the serene waterfalls or enjoy a peaceful boat ride, the options are plenty. Every year, countless adventurers flock to these destinations to explore the beauty of the wild, making Karnataka a must-visit spot on every traveller's list.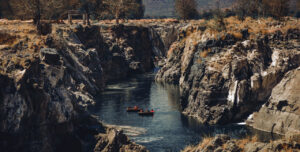 While adventure activities can be exciting, there's no denying that they also come with a degree of risk. This can range from unexpected encounters with honey bees or wildlife to drowning, resulting in permanent or partial disability and, in severe cases, even death.
Unfortunately, thus far, such activities have not been covered by insurance. In rare instances, affected travellers may receive compensation from the forest department or the state relief fund.
Also read: Escape Routine And tune Into Nature's Serenity At The Rosly Estate
Jungle Lodges and Resorts (JLR) used to have travellers covered under their insurance policy during all adventure activities and site visits. However, there was no such level of protection provided by the forest department.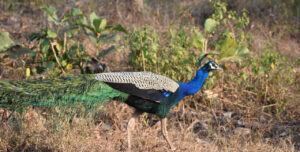 Kumar Pushkar said that their objective is to extend similar benefits to tourists who visit these destinations without pre-booking through JLR or directly purchasing tickets to partake in adventure activities.
Also read: Soak In The Magic Of Monsoon At These Ten Stunning Places In India
In addition, the cost associated with their insurance will be included in the gate fee collected at these sites. He mentioned that they will be partnering with reputable insurance agencies to provide comprehensive insurance coverage to travellers.