The worldwide admiration for Ramayana speaks volumes about its significance, extending far beyond its religious roots. This remarkable tale holds within it the key to attaining an ideal and fulfilling life. It encapsulates the extraordinary journey of courageous souls who dedicated their existence to serving humanity.
If you're someone who enjoys travelling and discovering breathtaking landscapes, imagine the excitement of exploring new places by retracing the footsteps of Lord Ram, his loyal brother Laxman, and his devoted wife Sita.
We have meticulously curated a comprehensive compilation of destinations linked to the Ramayana, offering you a profoundly transformative and unforgettable encounter with the divine aspects of life.
Ayodhya, Uttar Pradesh
Explore Ayodhya, Uttar Pradesh, the divine birthplace of Lord Rama. This serene city rests gracefully on the banks of the Sarayu River.
Legend has it that Ayodhya was once the capital of the mighty Kasola Kingdom, governed by King Dashratha, the father of Lord Rama.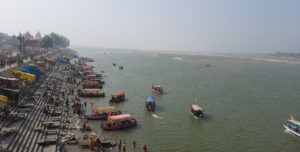 Over the course of time, Ayodhya has emerged as a thriving hub for spiritual tourism, drawing millions of visitors each year. Among the noteworthy attractions in this holy city are Hanuman Garhi, Kanak Bhawan, Nageshwarnath Temple, Sita ki Rasoi, Ramkot, the Sarayu River Ghat, and Dashrath Mahal.
Prayagraj, Uttar Pradesh
Prayagraj, known for its Triveni Sangam, holds a special place in the hearts of many as a sacred junction where the Ganga, Yamuna, and Saraswati rivers merge.
According to ancient legends, it is believed that Lord Rama, accompanied by Laxman and Sita, graced this destination with their presence before leaving for their arduous 14-year-long exile, known as Vanvaas.
This profound connection evokes a sense of empathy and reverence for the timeless spiritual heritage that echoes through the heart of Prayagraj.
Janakpur, Nepal
Goddess Sita was born in Janakpur, situated approximately 90 kilometers away from the vibrant city of Kathmandu. It is also location where the renowned Swayamvar, a significant event in Hindu epic Ramayana, took place.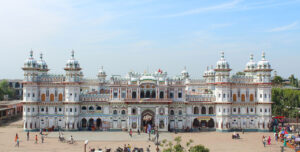 Among the numerous attractions in Janakpur, Janaki Mata Mandir holds great prominence and is highly recommended for visitors seeking a spiritually enriching experience.
Also read: When You're In India, These Are The Spots You Simply Can't Miss
Chitrakoot, Madhya Pradesh
Chitrakoot holds a special significance as it was the place where Rama, Sita, and Lakshman spent a major part of their exile years. This charming destination also witnessed the heartwarming Bharat Milap incident, mentioned in the epic Ramayana.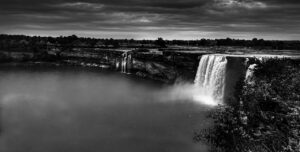 When you visit here, make sure to explore the famous landmarks like Hanuman Dhara, Ramghat, and Janki Kund.
Also read: This Palace In Jaipur Is A True Architectural Gem
Dandakaranya
The Dandakaranya region, mentioned in the Ramayana, covers an enormous area of 92,200 square kilometers. It stretches from the Abujhmar Hills in the west to the Eastern Ghats, including states like Andhra Pradesh, Maharashtra, Chhattisgarh, Odisha, Telangana, and Karnataka.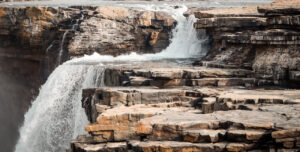 This extraordinary expanse of land was the very forest where Rama ventured during his exile. Today, this mythical land falls under the Bastar district of Chhattisgarh, approximately 264 kilometers away from Raipur.
Bastar is renowned for being one of the most environmentally friendly destinations in India.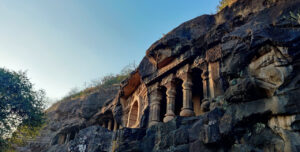 Nashik, Maharashtra
Panchvati, officially known as Nashik, was a key turning point in the lives of Rama, Sita, and Lakshman. It was right here that the infamous Surpanakha incident unfolded, forever altering their lives.
If you happen to visit this enchanting place, make sure not to miss out on the must-see spots like Ram Kala Mandir, Tapovan, and Sita Gufa.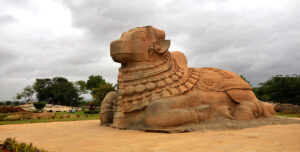 Lepakshi, Andhra Pradesh
Lepakshi is the spot where Jatayu valiantly attempted to rescue Sita from the clutches of Ravana. It's a charming destination known for its stunning Lepakshi Temple and the incredible Monolithic Nandi.
Rameswaram, Tamil Nadu
Rameshwaram, a place known for its fascinating history, witnessed the extraordinary construction of the Ram Setu by the monkey army in the vast sea, which enabled them to make their way to Sri Lanka.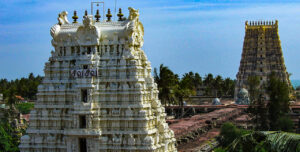 Adding to its charm, Rameshwaram boasts renowned attractions such as the stunning Ramanathaswamy Temple, Rameswaram Temple, and the iconic Pamban Bridge.
Also read: Dive Deep Into The Blue World At These Top 5 Scuba Diving Sites In India
Ashok Vatika, Sri Lanka
Ashok Vatika in Sri Lanka is actually the spot where Sita was held captive after her abduction. It's a pretty popular destination for Ramayana enthusiasts all around the globe too.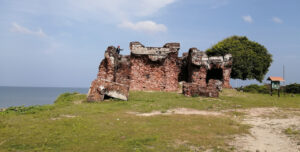 Talaimannar, Sri Lanka
Talaimannar, located in Sri Lanka, is the spot that links Ram Setu in Tamil Nadu to Lanka. It was the very first stop Rama and his mighty army made in Sri Lanka before the war commenced. It's also the place where Rama defeated and took down Ravana.
Today, this place is famous for its breathtaking Mannar Island, the charming fort, and last but not least, the legendary Adam's Bridge.