Good news for Google Workspace Individual users out there! Google will soon introduce new features for Workspace Individual users, including increased storage capacity and improved email personalization. A 1TB secure cloud storage space will soon be included with each Google Workspace Individual account.
With this new change, users can upload and store larger individual files on Drive — making it a more viable option as a primary storage repository.
Get 1000GB cloud storage with ease
Your storage capacity is about to get a major boost. The tech giant has announced that it will increase the cloud storage for Workspace Individual users from 15GB to 1000GB.
Getting upgraded storage doesn't require you to do anything or go through any extra steps. Every account will automatically receive an upgrade to 1TB as the rollout takes place, Google said in a blog post.
"Our tools help business owners accomplish more as they are familiar with them. For Workspace Individual users, we're adding even more features today. The company is also expanding Google Workspace Individual to more regions around the globe to bring it to even more business owners," reads the blog post.
Globally, Google Workspace has over 8 million paying customers. In the last two years alone, Google Workspace has acquired 2 million customers, as the need for remote productivity spiked during the pandemic.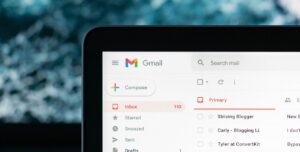 Send personalized emails with Gmail
Besides increasing storage, Google will also roll out other features, such as merge tags for Gmail, allowing users to tailor each email to the individual recipient.
A merge tag such as "@firstname" and "@lastname" can be added to the text when sending mass emails to many people all at once. As soon as the message is sent, these tags will be replaced with the recipient's first and last names, resulting in a more personalized message.
Workspace Individual, Education Plus, Enterprise Standard, Enterprise Plus, and Business Standard users can access this feature. The blog stated that multi-send emails include an unsubscribe link by default so that recipients can opt-out of receiving future communications.
Also read: Reliance Launches JioBook Laptop At INR 15,000
Previously, Google launched the "multi-send mode," a feature that allows users to email a single message to several recipients while maintaining their privacy, making it ideal for sending newsletters or announcements to many people at once.
Safely store and share over 100 file types
Cloud-based productivity suite Google Workspace (formerly G-suit) lets users collaborate and get work done on the go, on any device.
"As your business grows, it's only natural to have more documents, data, and digital assets to manage and store. With Google Drive, you can do so securely from anywhere," said Google in the blog post.
The Drive allows you to store and share over 100 file types, including PDFs, CAD files, and images. You can easily collaborate on and edit Microsoft Office files without converting them first.
With Drive, you don't have to worry about accidentally opening the door to malware just by opening a document. It comes with built-in protection against malware, spam, and ransomware. You can breathe easy and keep all your important documents safe and sound!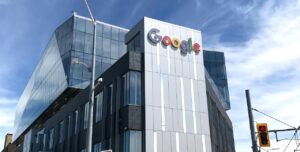 Google plans to expand Workspace into new markets
Google is also expanding Workspace Individual into some new countries and regions. These include the Philippines, Vietnam, Indonesia, Malaysia, Taiwan, Thailand, the Netherlands, Portugal, Belgium, Finland, Greece, and Argentina.
Also read: Apple iPhone SE 3 Gets Costlier
The new countries will be added to a growing list of countries where business owners can sign up for Workspace Individual, including the United States, Canada, Mexico, Brazil, Japan, Australia, and six European countries.
The service offers a 14-day trial period to new users before they commit to a full subscription.
Google said that in addition to expanding its footprint for Workspace Individual, the company is also deepening its functionality with Premium Meet, eSignature in Google Docs, appointment scheduling, flexible layouts, and multi-send functionality in Gmail.
The service offers a 14-day trial period to new users before they commit to a full subscription.