Facebook's parent company, Meta Platforms Inc, has laid off over 11,000 employees and plans to continue the ban on new hiring. This figure represents 13 per cent of the company's workforce.
The move comes as the company looks to cut costs in the face of a challenging economic environment. It is also a sign that the company is struggling to grow its user base and generate revenue from existing users.
The company's statement said that employees being laid off will receive their base pay for 16 weeks, with two additional weeks for every year they have been with the company. They will also receive all remaining PTO pay and health insurance for six months. Career support will be provided for three months.
Meta has not said how long the hiring freeze will last, but it is likely to be for an extended period of time. This could have a significant impact on the social media landscape, as Facebook is one of the largest platforms in the world.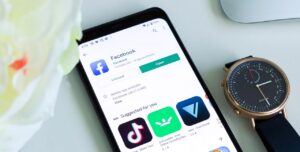 Mark Zuckerberg, the CEO of Meta, said that the company will be laying off many employees. Zuckerberg said that layoffs are necessary to focus the company on its core products and ensure its long-term viability. He also said that the company would offer severance packages and outplacement assistance to those affected by the layoffs.
First major layoff in the history of Facebook
The layoffs at Meta are the first major ones since Facebook began in 2004, reflecting a sharp slowdown in the digital advertising market due to the economic downturn. Zuckerberg, has apologized for the decision and termed the situation challenging for everyone.
It must be difficult for all of us, and I'm especially sorry for those impacted, Meta chief executive officer Mark Zuckerberg said.
It is unclear how these layoffs will affect Meta's Indian operations and how many employees will be affected. According to Moneycontrol, Meta employs between 300 – 400 employees in India.
The social networking giant has recorded double profits and experienced a significant increase in its revenues in India for the fiscal year 2021-22. The company's net profit for the fiscal year increased by 132 per cent from Rs 128.2 crore a year earlier to Rs 297 crore.
From Rs 1,485.1 crore in the previous financial year, total income grew by 56.5 per cent to Rs 2,324 crore. During the period, gross advertising revenue increased by 74 per cent to Rs 16,189 crore.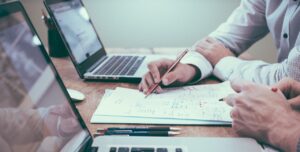 Meta to start cost-cutting
Zuckerberg said in a message to employees that they are taking additional measures to become a leaner company. The company is cutting discretionary spending and extending its hiring freeze until the end of the first quarter.
Meta uses the calendar year for its results, so the hiring freeze will likely remain in place until March 2023, with a few exceptions.
Zuckerberg said that although workforce reductions will be across the board, recruitment divisions will be disproportionately affected, and business teams are also being reorganized.
He explained that the increase in investments made due to the pandemic led to the decision to lay off people. The surge in e-commerce led to an outsized rise in revenue. Despite the end of the pandemic, this acceleration was predicted to persist.
Apparently, I did too…," he said. However, it turned out that he needed to be more right about this.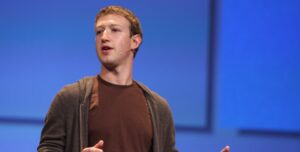 Our revenue has been much lower than expected due to the macroeconomic downturn, increased competition, and ad signal loss. "I made a mistake and accepted responsibility for it," said Meta CEO.
Zuckerberg explained that the company is becoming more capital-efficient and shifting resources to a small number of high-priority growth areas. Among these areas are the metaverse, ads, business platforms, and AI discovery engines.
The company said it slashed its budget, cut perks, reduced its real estate footprint, and restructured its teams to reduce costs. "However, these measures alone won't be enough to bring our expenses in line with revenue growth, so I've also let people leave," Zuckerberg said.
Support for laid-off workers
Meta CEO continued on to outline what is to be given to affected employees as part of their severance package. Regardless of location, the support will be similar, he added, and local laws will be considered in the implementation process.
Layoff employees will receive their base pay for 16 weeks with two additional weeks for every year at the company. In addition, they will have all remaining PTO, and access to health insurance for six months. A third-party vendor will provide three-month career support and immigration support to employees on visas.
Thousands of Indians work in the US on H-1B visas. The H-1B visa regulations only allow workers a 60-day grace period, during which they must find new jobs to remain in the country.
Especially if you are here on a visa, I understand how challenging this is. There's a notice period before termination, as well as visa grace periods, so everyone will have time to plan and deal with immigration issues. Our immigration specialists are dedicated to helping you find the right immigration solution for you and your family," the statement reads.
Future hirings by Meta
For the future hiring of Meta, Zuckerberg says he'll monitor business performance, operational efficiency, and other macroeconomic factors to decide when and how much to hire again.
Further cost-cutting measures will be taken in the months ahead, said Zuckerberg, such as shrinking real estate footprints and moving to desk-sharing for people spending much of their time outdoors.
We are currently undergoing a comprehensive review of our infrastructure spending. As we build our AI infrastructure, we will strive to improve our capacity even more. Meta's infrastructure will continue to be a priority, and I believe we can achieve this while spending less money, said Zuckerberg.
Economic slowdown: IT companies feeling the pinch
Meta is not the only IT company that has made significant layoffs. Many other tech giants have also adopted a similar approach to deal with the economic slowdown. Tech giants like Stripe, Amazon, Lyft, Coinbase, Apple and Snap have also laid off their staff in recent months.
The move surprises many, as Meta had been one of the few tech firms to avoid layoffs and hiring freezes during the pandemic. The company had been performing well, and its stock price had been steadily rising.
However, the recent rise in inflation and macroeconomic headwinds has changed Meta's fortunes. Many experts believe that the company's decision to lay off workers and freeze hiring is a sign that the tech industry is beginning to feel the effects of the economic downturn.