Good news for tourists heading to Vietnam! According to recent reports, the National Assembly of Vietnam has passed a government recommendation to increase the duration of electronic visas for foreign visitors. Beginning August 1, the validity of approved e-visas will be extended from 30 days to 90 days.
The decision will bring significant relief to global travellers visiting Vietnam, as the country has become an increasingly popular tourist destination in recent times.
Also read: Visitors To Eco-Tourism Sites In Karnataka Will Now Get Insurance Cover
At present, Indian travellers are granted electronic tourist visas for a single entry into Vietnam that allow them a stay of only 30 days. However, the implementation of a new scheme will enable visitors to extend their stay there for a longer duration.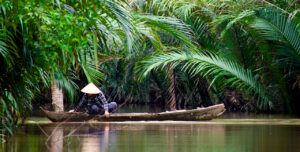 The recent visa reforms will offer tourists greater opportunities to explore various regions of Vietnam. The current visa fee stands at USD 25, and the processing time is approximately 3–4 days.
Also read: IndiGo Inks A Record Deal With Airbus For 500 A320 Family Aircraft
The proposal entails a mandate allowing tourists with multiple entries instead of the existing single-entry visas to increase tourism in the country. This measure is expected to benefit Indian tourists who frequently visit the destination.
Vietnam provides e-visas to individuals from 80 nations and territories, while citizens from 25 countries can enter without a visa and stay for an average of 14 to 30 days.