New Delhi: IndiGo, the low-cost carrier, has placed a massive order for 500 Airbus A320 family planes, setting a new record for the largest-ever single aircraft purchase with Airbus. This record-breaking deal has outdone Air India's 470 aircraft order with Airbus and Boeing earlier this year, propelling IndiGo's status as the world's biggest A320 Family customer.
The airline has stated that a decision on the engine selection and the precise combination of A320 and A321 planes will be made in due course. The agreement for the purchase was officially signed on June 19 during the Paris Air Show 2023 in the presence of high-ranking officials from the airline and Airbus.
Also read: Here's Why Dubai Should Definitely Be On Your Travel Bucket List
As per an official statement from IndiGo, the airline's order-book will now consist of nearly 1000 aircraft, including the previous order of 480. This new order will also ensure a consistent flow of deliveries for IndiGo between 2030 and 2035.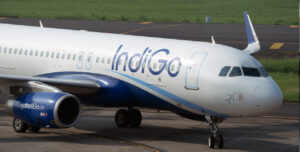 The airline presently operates a fleet of over 300 aircraft, and their order book includes a combination of A320NEO, A321NEO, and A321XLR aircraft.
The statement revealed that the strategic relationship with Airbus is set to reach new heights with their latest order. Having procured an impressive number of 1,330 Airbus aircraft since its inception in 2006, the new order will provide unprecedented depth and breadth to their partnership.
Also read: Sailing Away On Your Dreamy Cruise Vacation? Check Out Our Helpful Checklist
The fuel-efficient A320NEO family of aircraft aligns with IndiGo's focus on lowering operational expenses while delivering high standards of reliability. The airline's sustainability goals will also be supported by its modern fleet, which has already led to a 21% reduction in CO2 emissions between FY16 and FY23.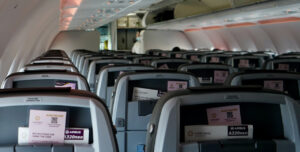 Pieter Elbers, CEO of IndiGo, said the recent order of 500 Airbus A320 Family aircraft holds immense importance. This order has increased the airline's orderbook to nearly 1,000 aircraft, which will allow IndiGo to fulfil its mission of promoting economic growth, social cohesion, and mobility in India.
Also read: Ready For Some Monsoon Magic? Come, Chase The Rain In Kerala With KTDC
IndiGo is proud to be India's preferred airline for connectivity and is committed to continuing its leading position in the global aviation industry. This order further underscores IndiGo's unwavering faith in the A320 Family, the growth potential of India and its strategic partnership with Airbus, added Pieter Elbers.
IndiGo aims to extend its growth trajectory and serve as a driving force for the nation by welcoming an estimated 100 million passengers on board this year. As one of the fastest-growing airlines in the world, IndiGo's recent order will enable the company to sustain this growth for several years to come.