NotOnMap H2O House, a Chamba-based homestay, was recently awarded Sustainable Accommodation of the Year at the 30th Edition of SATTE Awards 2023. The award was given in recognition of the homestay's efforts to preserve the local environment, culture and its use of renewable energy sources and waste reduction efforts.
Five proud representatives of H2O House, Renu Sharma, owner of H2O House; Magandeep Singh, representative of H2O House and the Chaminoo Community Village; Manuj Sharma, co-founder of NotOnMap; Sachin Kumar, advisor at NotOnMap, and Anil Attri, representative of NotOnMap H2O House and founder, Tourism Scouts India, received the prestigious award for their environment-friendly initiatives.
The SATTE awards are organized by Informa Markets and recognize excellence in the travel and tourism industry. Over 200 travel innovations and organizations across South Asia participated in the contest, among which 17 distinguished organizations emerged as winners.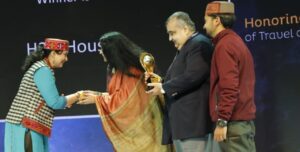 "We are truly honored to receive this award," said Renu Sharma, Owner of H2O House. "At our homestay, sustainability is at the heart of everything we do. Apart from environmental sustainability, H2O House, from the very beginning, has been working for the socio-economic development of the local & rural communities of Chamba."
"We are proud to be part of the growing movement towards a more responsible and sustainable travel industry," added Magandeep Singh, Representative of Chaminoo Community Village. "We look forward to continuing to provide guests with an unforgettable travel experience while positively impacting the environment and local communities,"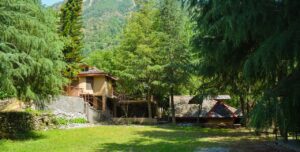 "Having been honored with such a prestigious award provides a morale boost for all of us at NotOnMap to continue our efforts to create a sustainable rural travel ecosystem," commented Manuj Sharma, Co-founder at NotOnMap."The core of NotOnMap will always be on creating an inclusive & sustainable community enterprise using Travel as a Tool to preserve and promote the rich local cultural heritage and improve the economic standards of rural communities across India," said Manuj Sharma.
H2O House
NotOnMap H2O House is a 150+-year-old heritage property in Chaminoo Village of Chamba District that sits atop a Gharat, a traditional water mill, built on a piece of land granted in the 13th century as evidenced by a copper plate. It is dedicated to promoting sustainable tourism practices through its core concept of 'Where Nature Meets Culture'.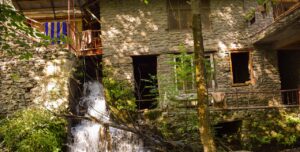 The USP of H2O House is that it is a community-oriented initiative run by the local community of Chaminoo and nearby villages. It works in collaboration with and preservation of the local Culture, Community, Crafts, Cuisine, & Countryside and developing alternative livelihood opportunities for the socio-economic development of the communities involved.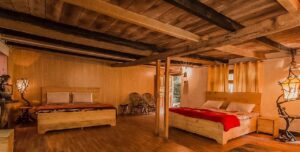 NotOnMap
Established in 2018, NotOnMap is a socially driven initiative promoting Sustainable & Responsible Tourism to bring about socio-economic independence for rural communities across India. It is based in Chaminoo Village of Chamba District, Himachal Pradesh, and works pan-India.
SATTE
SATTE (South Asia's Travel & Tourism Exchange) is a premier B2B travel and tourism event in South Asia. Held annually, the event brings together the best of the travel and tourism industry from across India and South Asia. It provides a platform for businesses to meet, network, and explore new opportunities.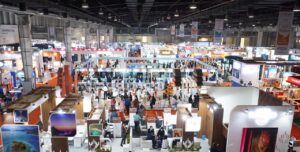 The event features a wide range of exhibitors, including tour operators, hotels, airlines, destination management companies, and travel agents. In addition, SATTE also hosts a number of conferences, seminars, and workshops related to the travel industry.
By bringing together the cream of South Asia's travel industry in one convenient location, SATTE offers an opportunity for businesses to network, learn about the latest trends, and exchange ideas. It is an invaluable platform for anyone involved in the travel and tourism industry in South Asia.