Rama Thakur, a 34-year-old from Shuru village in the Manali subdivision, has made history by becoming the first woman from her home state of Himachal Pradesh to scale Mount Kilimanjaro. On February 5, Rama reached the summit of Mount Kilimanjaro, a feat that has earned her the admiration and respect of people across the country.
Mount Kilimanjaro is the highest mountain in Africa and the tallest free-standing mountain on Earth. It is located in Tanzania and rises 19,341 feet above sea level and is known for its snow-capped peak, even though it is located near the equator.
Rama is an avid mountaineer and a leadership trainer at the Indus School of Leadership in Bengaluru. She describes this challenging expedition as a test of her courage, patience, and endurance.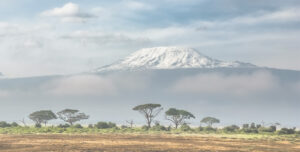 The expedition lasted 11 days, and nine students from the school and Uttarakhand's associate mountaineer Praveen Rana also succeeded in conquering the peak.
Rama has also accomplished several other impressive feats, such as conquering Mount Dosti, Mount Unam and Mount Deo Tibba.
Rama also serves as the vice-president of the Himalayan Women's Adventure Association of Manali. Her goal is to encourage more women to enter the adventure field and make a successful living doing something they love.
She believes that allowing women to explore their adventurous side will help build their confidence, as well as unlock new doors for them. She hopes to break down the barriers created by traditional thinking and provide new opportunities for women in the adventure field.
The experienced mountaineer has now set her sights on the ultimate challenge – Mount Everest. Rama is determined to conquer the highest peak in the world in 2024, and she is actively looking for sponsors to help her achieve that goal.