Delhi: Between January and September 2022, over 700 million people travelled internationally, which is twice (+133%) the number recorded in 2021 for the same period. It amounts to 63 percent of 2019 levels and puts the sector on track to reach 65% of its pre-pandemic levels by the end of this year, according to UNWTO estimates.
A variety of factors contributed to the results, including strong pent-up demand, improved confidence and increased destination restrictions being lifted.
The latest World Tourism Barometer released by UNWTO offers an insightful look at how the sector has recovered from the worst crisis in its history. The Barometer reveals that monthly arrivals were 64% below 2019 levels in January 2022 and had dropped to -27% by September of the same year.
In the third quarter of 2022 alone, 340 million international arrivals were recorded, nearly half of the total for the nine months.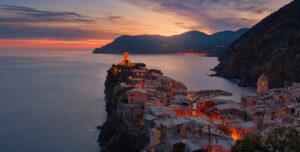 Europe continues to dominate the global recovery
International arrivals in the region reached 477 million in January-September 2022 (68% of the world's total), representing 81% of pre-pandemic levels. The number of visitors was more than double that of 2021 (+126%), with results being sparked by strong intra-regional demand as well as travel from the United States. A robust performance was seen in Europe in Q3, as arrivals reached almost 90% of 2019 levels.
Meanwhile, international arrivals in the Middle East tripled (+225%) between January and September 2022, reaching 77% of pre-pandemic levels. Compared to 2021, Africa (+166%) and the Americas (+106%) also recorded strong growth, reaching 63% and 66% of 2019 levels.
The first nine months of 2022 saw more than triple arrivals in Asia and the Pacific (230%), owing to the opening of many destinations, including Japan, in September. However, arrivals in Asia and the Pacific remained 83% below the level of 2019. The region's primary source market, China, remains closed.
Arrivals and receipts at pre-pandemic levels or higher
Many subregions reached 80% to 90% of their pre-pandemic arrivals between January and September 2022. The recovery rate in Western Europe (88%) and Southern Mediterranean Europe (86%) was the fastest. Also recording strong results were the Caribbean, Central America (both 82%) and Northern Europe (81%).
Travel to Albania, Ethiopia, Honduras, Andorra, Puerto Rico, the Dominican Republic, Colombia, El Salvador, and Iceland exceeded pre-pandemic levels in the nine months through September.
In September, arrivals exceeded pre-pandemic levels in the Middle East (+3% over 2019) and the Caribbean (+1%), while they came close in Central America (-7%) and Northern Europe (-9%) and southern and Mediterranean Europe (-10%).
In the first seven to nine months of 2022, some destinations saw a notable increase in international tourism receipts. These destinations included Serbia, Romania, Turkey, Latvia, Portugal, Pakistan, Mexico, Morocco and France.
Outbound tourism spending has also recovered in major source markets, with strong results from France, where spending reached -8% through September. Germany, Belgium, Italy, the United States, Qatar, India, and Saudi Arabia also reported strong spending in the first six to nine months of 2022.
Air travel and hotel accommodation are in high demand
Tourism recovery is also evidenced in several industry indicators, such as air capacity and hotel metrics, as reported by the UNWTO Tourism Recovery Tracker.
International air seat capacity (measured in available seat-kilometres, or ASKs) reached 62% of 2019 levels from January to August, with Europe (78%) and the Americas (76%) posting the highest results.
IATA figures indicate that domestic capacity worldwide has risen to 86% of 2019 levels, with the Middle East (99%) almost reaching pre-pandemic levels.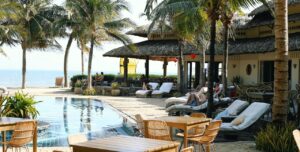 Meanwhile, the STR report also says that hotel occupancy rates globally reached 66% in September 2022, up from 43% in January. With occupancy levels at 77% in September 2022, Europe topped the chart, following rates of 74% in July and August.
September saw occupancy rates above 60% in the Americas (66%), the Middle East (63%) and Africa (61%). Among the subregions, Southern Mediterranean Europe (79%), Western Europe (75%) and Oceania (70%) had the highest occupancy rates in September 2022.
Optimistic but cautious
Several factors, including persistently high inflation and soaring energy prices combined with the Russian offensive in Ukraine, could adversely affect the pace of recovery in Q4 and 2023.
According to the latest survey from the UNWTO Panel of Tourism Experts, confidence levels have fallen for the last four months of 2022, reflecting more cautious optimism.
A growing number of challenges point to a slowdown in the pace of recovery. Yet, export revenues from the tourism sector could reach USD 1.2 to 1.3 trillion in 2022, a 60-70% increase over 2021, or 70-80% of the USD 1.8 trillion recorded in 2019.