Jazz India Circuit Goa is Back with a Carnival Experience
From Nov 30th to Dec 1st 2019 at International Centre Goa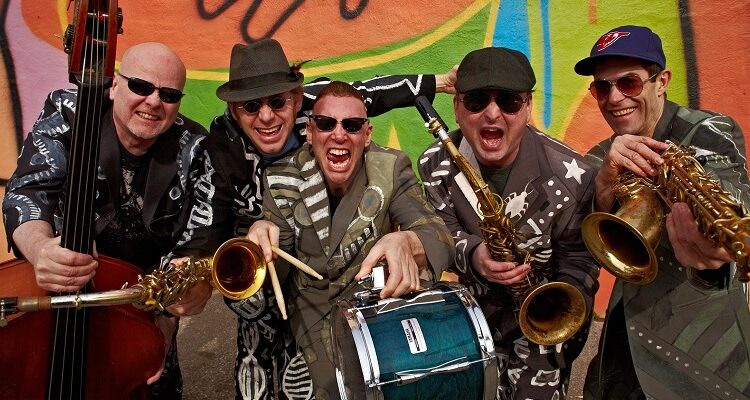 The Shuffle Demons

Jazz has always been about exploring freedom, crossing boundaries, going beyond one's limits and deconstructing traditional techniques to produce contemporary interpretations that redefine the meaning of modern music. Bringing back the magical symphonies of the experimental genre, Teamwork Arts' Jazz India Circuit is back with its 2019 edition featuring path-breaking contemporary jazz musicians from India and around the world who continue to push the boundaries of the genre today.
The Jazz India Circuit is the one-stop destination to hear the newest and most diverse acts in contemporary jazz. Just as it has done for so many years, the Jazz India Circuit brings the best of modern jazz to Goa. Experimental, up-tempo, funky and daring, jazz has always been at the cutting edge of what's possible, and this year is no different. With a definite aim to push the boundaries of what typically constitutes the sound of the genre, the Jazz India Circuit 2019 brings international and local artistes from across the jazz spectrum for a celebration of the genre like no other.
The Goa leg of Jazz India Circuit will be held at the International Centre Goa, from November 30th to December 1st 2019. This experimental, up-tempo and funky celebration of jazz will be juxtaposed with diverse genres like punk, funk, hip-hop, R&B and other forms of music.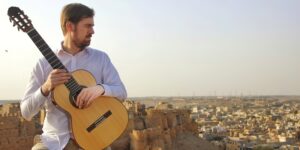 This year, Jazz India Circuit Goa boasts an unbelievable lineup of eclectic artistes and celebrated performers. High-energy Canadian band The Shuffle Demons will showcase their signature genre bending, visually entertaining and funny compositions. Acclaimed singer and songwriter Macha Gharibian will create an elegant blend of jazz, folk and pop with the terrific Macha Gharibian Trio. Described as 'one of the most important musicians of his generation', virtuoso guitarist par excellence, Simon Thacker brings his pioneering guitar style to India for the first time ever. Karan Khosla & Co. will bring together seasoned jazz musicians from Goa and across India to play an authentic jazz set that spans the gamut of the jazz idiom, from bebop to contemporary.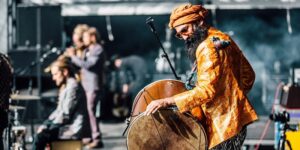 The circuit will also see The Turbans bring together sounds from '(m)anywhere' with their interstellar live show. One of the most influential Lithuanian jazz units, Dainius Pulaskas Group, will showcase their unique brand of progressive Lithuanian jazz-fusion. Norway-based collaborative musical group Monoswezi will perform traditional African songs mixed with cool Scandinavian jazz. Swiss post-jazz quartet The Great Harry Hillman will combine jazz, rock and improv into a subdued, layered yet thrilling sound.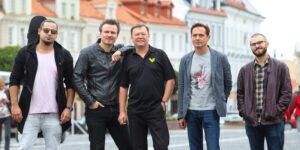 Talking about the Goa leg of Jazz India Circuit 2019, Sanjoy K. Roy, Managing Director of Teamwork Arts, said, "At Teamwork Arts we're constantly pushing the boundaries and creating novel experiences in the world of performing arts. The Jazz India Circuit celebrates the best of contemporary jazz bringing new idioms and the innovative spirit of jazz to the forefront for Indian audiences. JIC Goa showcases experimental jazz that blends diverse genres like punk, funk, hip-hop, folk and world music."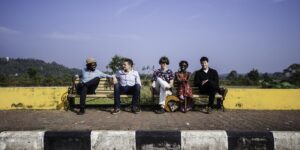 This year, Jazz India Circuit will offer much more with music workshops, interactive experiential spaces, a bustling flea market, a vibrant food court with flavours from all over the globe and a feast of art and craft activities. With all these exciting elements, Jazz India Circuit 2019 is sure to be an incredible celebration of life, music and freedom.
Over the last four years, Jazz India Circuit has featured the likes of Stanley Jordan, Dave Weckl, Jojo Mayer|NERVE, Jamison Ross, House of Waters and 30+ riff-tearing, chops-flaring, brilliant musicians from around the country and the world.